Sort by
Latest Recommendations First
@adoughtyimages @journeysinbtwn It's a very wonderful book! Glad Sarah's work found your ears.     
–
source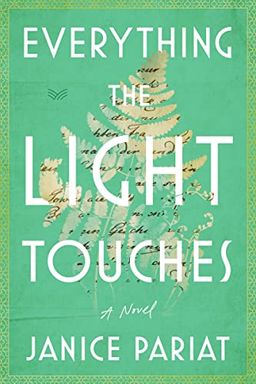 Everything the Light Touches is a magnificent epic that interweaves a quartet of journeys across continents and centuries. This novel follows four intriguing characters and explores their adventures and experiences, drawing richly from scientific and botanical ideas. Pulsating at its center is the dichotomy between different ways of seeing, those that fix and categorize and those that free and unify. With playful novelty, this book brings together people and places that seem removed from each other, revealing that all is resonance and connection.
@eventsBL @britishlibrary @guardian @janicepariat @HarperCollins An absolutely wonderful book.     
–
source
Discover a fantastical adventure in an alternate world where the British Empire still reigns. Follow Adam, a young boy, as he uncovers a magical, mythical creature in the midst of London's rubbish dump - a Tyger.
This extraordinary book is published today. My 9yo & I were lucky to be among its first readers, in proof; we were both swept away by its brilliance. @frankcottrell_b speaks truth on the cover (design by the genius @DaveMcKean) 9 yrs in the writing; find it, read it, share it! 🐅     
–
source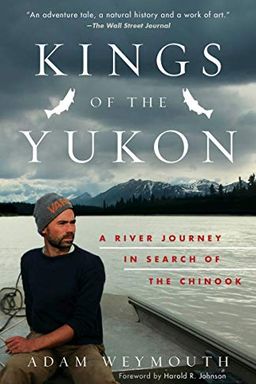 "Kings of the Yukon" is a captivating nature narrative that follows the epic journey of the Chinook salmon, also known as the "king salmon," along the 3,190-kilometre-long Yukon River. Author Adam Weymouth delves into the stories of the river's people and communities who rely on this valuable resource for their livelihoods. With a mix of adventure, cultural insight, and environmental concerns, Weymouth offers a powerful glimpse into the interconnectedness of humanity and the natural world.
@StrachanHazel Superb book.     
–
source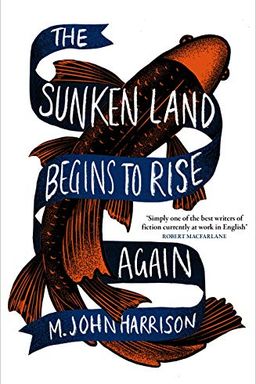 A man named Shaw is slowly rebuilding his life after a breakdown, but his involvement in a dark conspiracy theory could unravel everything. Meanwhile, his lover Victoria is renovating her late mother's house in the Midlands, where strange incidents are occurring. The sunken lands are also beginning to rise again, unnoticed by those around them. Experience a haunting tale of mystery and obsession.
@pdavies5 @passingplace @joguldi @DeliaFalconer @wodworm @mjohnharrison It's an astonishing book.     
–
source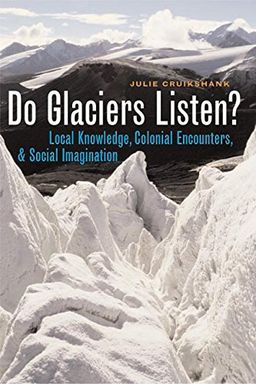 Do Glaciers Listen?
Local Knowledge, Colonial Encounters, and Social Imagination (Brenda and David McLean Canadian Studies)
This book explores the intertwined natural and cultural histories of the Mount Saint Elias ranges, where Alaska, British Columbia, and the Yukon Territory meet. Through differing perspectives on glaciers - seen as inanimate by Europeans and sentient by Aboriginal peoples - the author shows how social relations are shaped by both biophysical and cultural processes. This in-depth look at the region during the late stages of the Little Ice Age is a must-read for anthropology and Native and northern studies enthusiasts.
@merlemassie @jasondovemark @AndriMagnason Julie's book is outstanding.     
–
source
Discover the inspiring story of the restoration of over 3,000 hectares of the Lake District, from the smallest wildflowers to majestic golden eagles. Follow ecologist and farmer Lee Schofield's decade-long effort to restore the habitat of England's last and loneliest golden eagle, taking on fierce local opposition and the challenge of finding a balance between traditional hill farming and conservation. Join Schofield on his journey to seek out ancient wonders at the edges of denuded pastures, and learn how every aspect of the ecosystem is interconnected, and our actions can affect even the most majestic creatures.
Amid the horrors, a little hope: Lee Schofield's fascinating, important book, Wild Fell—abt the changes for the good that have happened in a Lake District valley—is published this week. The thread below walks you wonderfully into its landscapes & ideas. Follow Lee, find the book.     
–
source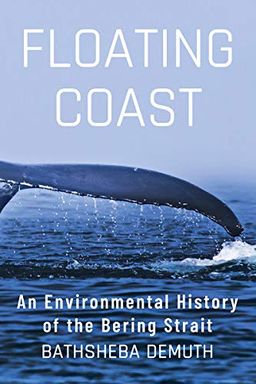 Explore the rich history of Beringia, the Arctic land and waters stretching from Russia to Canada, in this captivating read. Bathsheba Demuth delves into how the region's ecological wealth has driven economic growth and state power for over 150 years through the stories of animals like whales and walruses, caribou and fox, gold and oil. This first-ever comprehensive history breaks away from familiar narratives to provide a fresh and fascinating perspective on an overlooked landscape. By examining the intersection of social, political, and environmental forces in the region, Demuth provides an innovative spin on human history and the impact of our ambitions on the finite planet.
@brdemuth So right! It's an exceptional book, Bathsheba.     
–
source
"Figuring" is a fascinating exploration of love and the search for truth through the interconnected lives of several historical figures. From Johannes Kepler to Rachel Carson, a diverse cast of artists, writers, and scientists, mostly women and queer, have left their mark on the world. This book raises important questions about the meaning of a good life and the intersection of different fields, including astronomy, poetry, and philosophy, in shaping our understanding of the world. Discover how these figures challenged societal norms and helped shape the feminist and environmental movements.
@NaturalistBooks @MichelleU_Wood @JohnnyFlynnHQ @brainpicker Figuring is such a book, it really is.     
–
source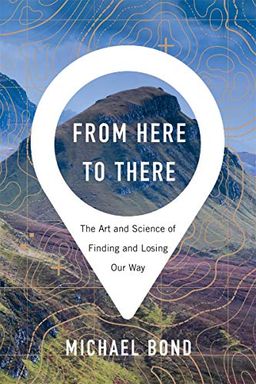 Discover the complex mental map in our brains that allows us to navigate unfamiliar territory with ease in From Here to There. Michael Bond tells stories of lost and found travelers, orienteering champions, and early aviators while surveying the science of human navigation. Navigation skills shaped vital cognitive functions outside of the realm of navigation, including abstract thinking, imagination, and memory. Bond's exploration of the latest research from psychologists, neuroscientists, animal behaviorists, and anthropologists is a global expedition towards understanding human orienting in built and natural environments.
@Harvard_Press @michaelshawbond @nybooks A wonderful book.     
–
source
Sixteen Horses by Greg Buchanan
Wild And Wilful by Neha Sinha
Islands of Abandonment by Cal Flyn
Mill Town by Kerri Arsenault
The Book of Trespass by Nick Hayes
Entangled Life by Merlin Sheldrake
The Seabird's Cry by Adam Nicolson
Milk Black Carbon by Joan Naviyuk Kane
the road north by Ken Cockburn
How Forests Think by Eduardo Kohn
Distance and Memory by Peter Davidson
The Living Mountain by Nan Shepherd
The Snow Geese by William Fiennes
The Ascent of Humanity by Charles Eisenstein
Psychogeography by Merlin Coverley
The Hungry Tide by Amitav Ghosh
In Parenthesis by David Jones
The Summer Book by Tove Jansson
Arctic Dreams by Barry Lopez