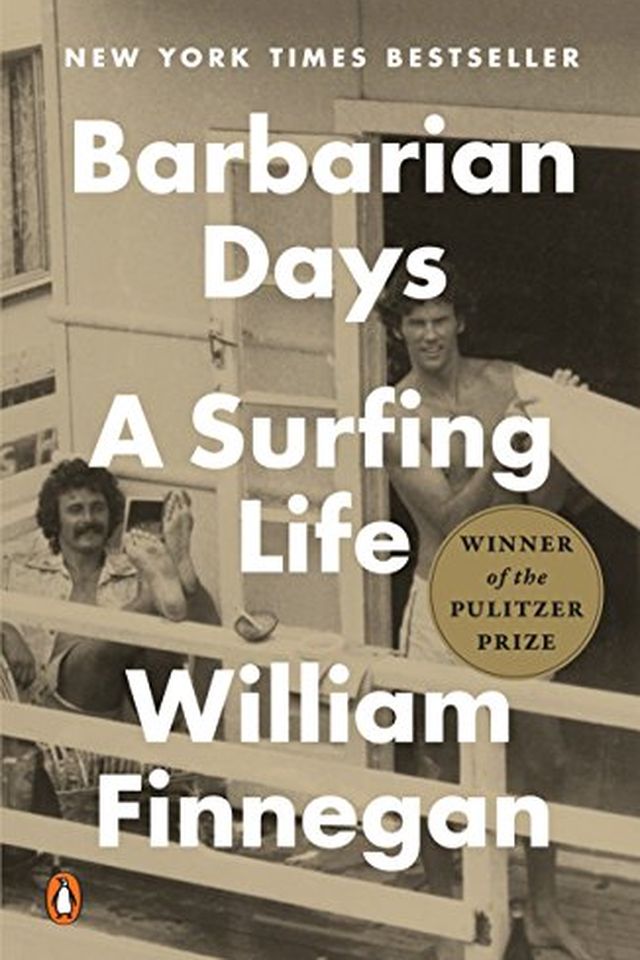 Barbarian Days
A Surfing Life
William Finnegan
Experience the beauty and danger of surfing in William Finnegan's memoir, "Barbarian Days". This coming-of-age story takes readers on a global journey as Finnegan chases waves and navigates life's ups and downs. From a whites-only gang in Hawaii to a picturesque fishing village in Samoa, Finnegan explores the complexities of close male friendships, social upheavals, sexual politics, and more. This book is an adventure story, an intellectual autobiography, and an extraordinary exploration of the mastery of a little-understood art. It's no wonder why some call it the finest surf book ever written.
Publish Date
2015-07-21T00:00:00.000Z
2015-07-21T00:00:00.000Z
Recommendations
The perfect summer read – Barbarian Days by William Finnegan. What's your favourite holiday book? @literati     
–
source
If you read books, read William Finnegan's Barbarian Days. It's one of those rare books that divide your life into two parts: before you read it, and after.     
–
source
I first came across the Surfer Mentality in a short video from my friend @GuillaumeMbh last year, but began to think more about it after re-reading Barbarian Days: A Surfing Life. It is a wonderful, meditative book. Highly recommend audiobook as well.     
–
source
This video made me think of a book I love called Barbarian Days: A Surfing Life. I Listened to it on Audible. Wasn't sure I'd like it. Once I started listening, I was enthralled. No politics, just great storytelling, adventure, and beautiful prose     
–
source
That one, I only let myself read 10 pages at a time because I did not want it to end. It's so good. Surfing seems so anti-verbal and he is so minutely good at explaining it.     
–
source