Sort by
Latest Recommendations First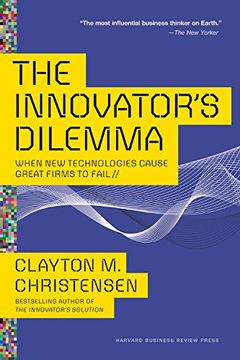 Learn how even the most successful companies can lose market leadership in the face of disruptive innovation. Renowned author Clayton M. Christensen offers a set of rules for capitalizing on these new waves of innovation, using both successes and failures from leading companies as a guide. This classic bestseller, cited by the likes of Steve Jobs and Malcolm Gladwell, is a must-read for any manager, leader, or entrepreneur.
A must-read for entrepreneurs.     
–
source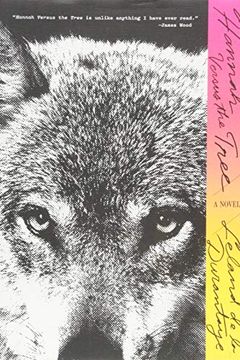 Hannah is a fiercely intelligent young women, daughter of a powerful family's black sheep son, and raised to question who has been, is, and will be damaged by business deals meant to protect and maintain the dynasty. A devastating wrong is done to her when she opposes a family scheme and her response is a battle cry of astounding violence and beaut...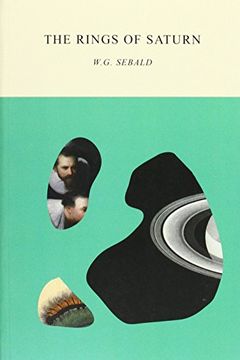 New Directions is delighted to announce beautiful new editions of these three classic Sebald novels, including his two greatest works, The Emigrants and The Rings of Saturn. All three novels are distinguished by their translations, every line of which Sebald himself made pitch-perfect, slaving to carry into English all his essential elements: the s...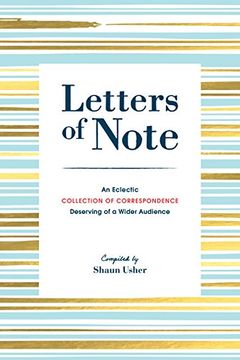 Letters of Note
An Eclectic Collection of Correspondence Deserving of a Wider Audience (Book of Letters, Correspondence Book, Private Letters)
Explore the power of written correspondence with a collection of 125 of the most entertaining, inspiring, and unusual letters from around the world. From Virginia Woolf's heart-breaking suicide letter to Leonardo da Vinci's remarkable job application, Letters of Note captures the humor, seriousness, sadness, and brilliance that make up all of our lives. With letters from Queen Elizabeth II, Elvis Presley, Charles Darwin, Albert Einstein, and more, this celebration of the written word will leave you wanting more.
Really wonderful.     
–
source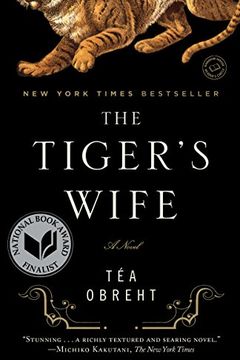 A young doctor in a war-torn Balkan country investigates the mysterious death of her grandfather with the help of his copy of The Jungle Book and the stories he shared of encounters with "the deathless man." As she unravels the truth, she discovers a legend about the tiger's wife.
A fiction recommendation.     
–
source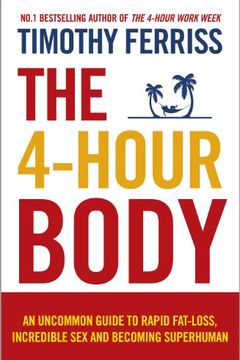 4-Hour Body
An Uncommon Guide to Rapid Fat-Loss, Incredible Sex and Becoming Superhuman
Discover the latest science and research on how to redesign the human body with The 4-Hour Body. From losing fat to improving performance, Timothy Ferriss shares secrets to help you reach your true potential in just 3-6 months with a commitment of less than four hours per week. With personal stories, recipes, and before and after photos, this book will change the way you look forever.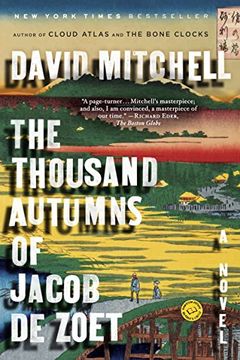 Travel back in time to 1799, to the fan-shaped artificial island of Dejima in Nagasaki Harbor - the sole window onto the world for the Japanese Empire. Meet Jacob de Zoet, a young clerk who has traveled to earn his fortune to win the hand of his wealthy fiancée back in Holland. But when he meets Orito Aibagawa, daughter of a samurai doctor, everything changes. Amidst devious merchants, deceitful interpreters, and costly courtesans, Jacob finds himself making rash promises with unforeseen consequences. A mix of luminous writing, prodigious research, and imagination, this epic novel explores forbidden love, clashing civilizations, and a man's willingness to gamble everything for what he desires most. Praise for the book has been overwhelming, with The Boston Globe calling it a "masterpiece of our time." Get lost in this exquisitely rendered historical novel by a genius author.
A fiction recommendation.     
–
source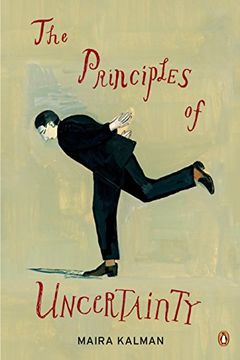 Explore the quirky and captivating mind of a beloved artist in this compilation of her New York Times columns. Maira Kalman's whimsical paintings, ideas, and images come together to form an intricately interconnected worldview. Part personal narrative, part documentary, part travelogue, and all Kalman, The Principles of Uncertainty is an irresistible invitation to experience life through her unique lens.
Really beautiful book and full of life-giving thoughts.     
–
source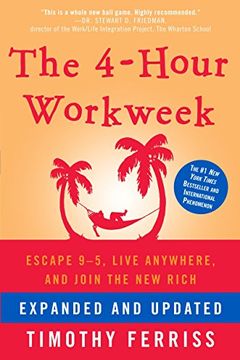 Revolutionize the way you work and live with The 4-Hour Workweek. This guide to luxury lifestyle design provides practical tips and case studies to help you escape the rat race, travel the world, and earn a monthly five-figure income with zero management. Learn how to outsource your life to overseas virtual assistants for $5 per hour, eliminate 50% of your work in 48 hours, and trade a long-haul career for frequent mini-retirements. The newly expanded edition includes real-world templates and the latest tools and tricks for living like a diplomat or millionaire without being either.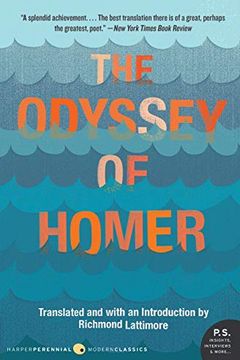 Embark on an epic journey with Homer's timeless tale of Odysseus and his struggle to return home after the Trojan War. In Robert Fagles' acclaimed translation, experience the poetic and mythic retelling of Odysseus' encounters with gods, monsters, and natural forces that test his wit and moral endurance. With a bold contemporary idiom, Fagles captures the energy and mastery of Homer's original work. Renowned classicist Bernard Knox's introduction and commentary offer new insights and background information that enrich the reading experience. A must-read for classicists and literature enthusiasts alike, this modern-verse translation is accessible and captivating for a new generation of readers.
Ethan Frome by Edith Wharton
The Norton Anthology of Modern and Contemporary Poetry, Volume 2 by Jahan Ramazani
The Norton Anthology of Modern and Contemporary Poetry, Volume 1 by Jahan Ramazani
Tomb for Boris Davidovich by Danilo Kis
Louise Bourgeois by Louise Bourgeois
How Buildings Learn by Stewart Brand
The Collected Poems by Wallace Stevens
Growth of the Soil by Knut Hamsun
White Goddess by Robert Graves
The Upanishads by Eknath Easwaran
Labyrinths by Jorge Luis Borges