Best Mental Health Books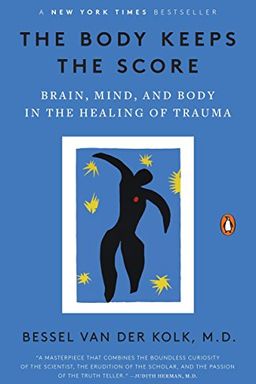 The Body Keeps the Score delves into the topic of traumatic stress and its effects on the brain, emotions, and biology. Renowned expert Bessel van der Kolk offers innovative treatments, such as neurofeedback and mindfulness techniques, which have been proven to help sufferers reclaim their lives. This paradigm-shifting book, based on years of research, provides an alternative to traditional therapies and drug treatments.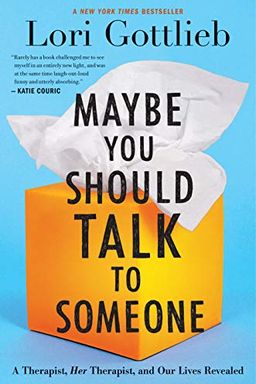 Join therapist Lori Gottlieb as she explores the inner chambers of her patients' lives, and discovers that the questions they are struggling with are the very ones she is now bringing to her own therapy sessions with the quirky, but seasoned therapist Wendell. Delve into the lives of a self-absorbed Hollywood producer, a newlywed diagnosed with a terminal illness, a senior citizen threatening to end her life on her birthday, and a twenty-something who can't stop hooking up with the wrong guys in this captivating and raw memoir of self-discovery.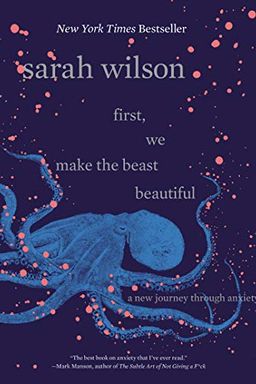 This book dives into the subject of anxiety, exploring its triggers, treatments, and trends. Drawing on interviews with mental health experts, philosophers, and her own experiences, the author offers practical tips for dealing with anxiety, such as cultivating gratitude, eating real food, and practicing meditation. With a mix of humor and wisdom, this book will help readers come to terms with their anxiety and even see it as a possible source of growth.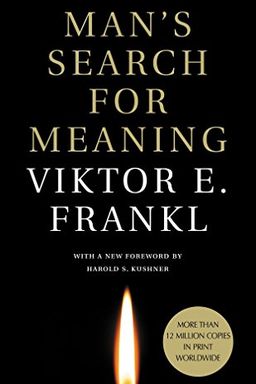 Discover how to find meaning in suffering and move forward with renewed purpose by exploring the riveting memoir of a psychiatrist who survived Nazi death camps. In this influential book, based on his own experience and the stories of his patients, the author argues that we cannot avoid suffering but we can choose how to cope with it and find meaning in it through his theory of logotherapy. This book is a must-read for anyone searching for significance in the act of living.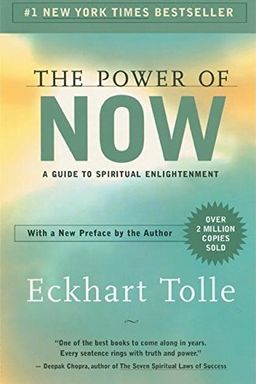 Discover the path to true happiness and enlightenment with this inspiring and practical guidebook. Eckhart Tolle's message about living in the present moment is brought to life through clear writing, concrete language, and a supportive voice. Within a chapter, readers will already be experiencing greater consciousness about their thoughts and emotions. This book covers topics such as the source of Chi, enlightened relationships, and creative use of the mind, with markers for reflection and contemplation. The Power of Now is a life-changing read that has the potential to inspire and improve countless lives.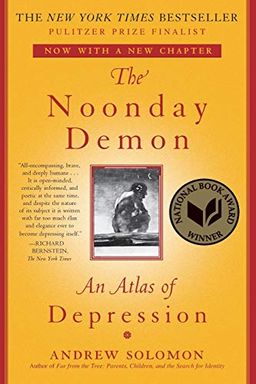 This book delves into the complex and often misunderstood subject of depression, revealing how it can lend a unique wisdom and passion to those who experience it. Author Andrew Solomon goes beyond surface-level explanations, examining the many conflicting views and approaches to depression across science, psychology, history, and more. With personal anecdotes and insightful research, Solomon offers a comprehensive and deeply engrossing study of this pervasive condition. Despite the heavy subject matter, his graceful writing style and empathy make for a compelling and unforgettable read.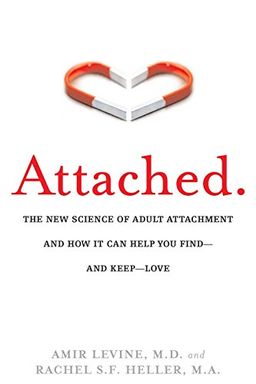 Discover the groundbreaking relationship science that can help you find and sustain love with "Attached". Psychiatrist and neuroscientist Dr. Amir Levine and Rachel Heller explore adult attachment theory, and how it can help explain why some people navigate relationships with ease while others struggle. They guide readers in identifying their attachment style and their partner's, offering a roadmap for building stronger and more fulfilling connections with the ones they love.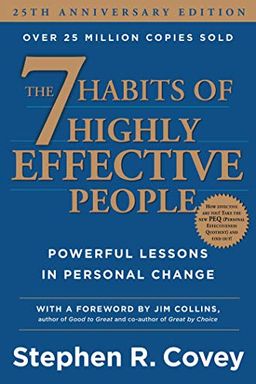 Discover the life-changing model that became an instant sensation when released. The Seven Habits of Highly Effective People by Stephen Covey is an education in living life effectively and achieving success. Learn how to implement Covey's model and understand the hidden implications in this complete and comprehensive guide. Don't miss out on the simple things you can do to navigate your life correctly and become highly effective in all areas of your life.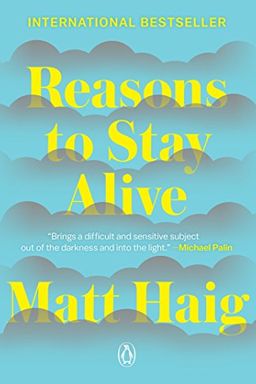 This inspiring memoir follows Matt Haig's journey with depression and how he triumphed over it, thanks to the love of his family and partner, and his love for writing and reading. Haig's frankness about his experiences is both inspiring and informative, allowing readers to understand and empathize with mental illness. With humor and encouragement, he teaches us to celebrate life's small joys and reminds us that there are always reasons to stay alive.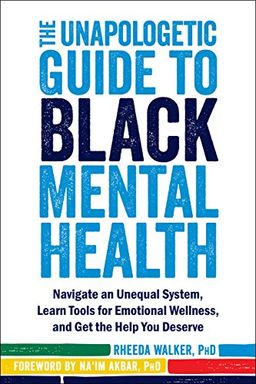 Explore the Black mental health crisis and discover a comprehensive roadmap to access effective mental health care in an unequal system with this unapologetic guide. Learn from psychologist and African American mental health expert, Rheeda Walker, about recognizing mental and emotional health problems, combating stigma, practicing emotional wellness, and navigating the biased mental healthcare system. It's time to take Black mental health seriously and this book is an essential resource for those suffering, advocating, or providing support within the Black community.
Emotional First Aid by Guy Winch
It Didn't Start with You by Mark Wolynn
Every Last Word by Tamara Ireland Stone
Driven to Distraction by Edward M. Hallowell
Recovery by Russell Brand
All the Bright Places by Jennifer Niven
The Astonishing Color of After by Emily X. R. Pan
Hope and Help for Your Nerves by Claire Weekes
The Anxiety and Phobia Workbook by Edmund J. Bourne
The Bell Jar by Sylvia Plath
Cognitive Behavioral Therapy Made Simple by Seth J. Gillihan
Make Your Bed by Admiral William H. McRaven
Call Me Crazy by Kelly Jensen
We've Been Too Patient by L. D. Green
This Is Depression by Diane McIntosh
A Manual for Heartache by Cathy Rentzenbrink
Anxiety Relief for Teens by Regine Galanti
The Highly Sensitive Person by Elaine N. Aron
The War That Saved My Life by Kimberly Brubaker Bradley
How to Change Your Mind by Michael Pollan
Set Boundaries, Find Peace by Nedra Glover Tawwab
Lost Connections by Johann Hari
The Invisible String by Patrice Karst
Boundaries by Henry Cloud
The Perks of Being a Wallflower by Stephen Chbosky
Self-Compassion by Kristin Neff
The Courage to Be Disliked by Ichiro Kishimi
My Many Colored Days by Dr. Seuss
The Collected Schizophrenias by Esmé Weijun Wang
Leadership and Self-Deception by The Arbinger Institute
A New Earth by Eckhart Tolle
What to Do When You Worry Too Much by Dawn Huebner
Everything Is Horrible and Wonderful by Stephanie Wittels Wachs
Challenger Deep by Neal Shusterman
The Happiness Trap by Russ Harris
The Goldfish Boy by Lisa Thompson
It's Kind of a Funny Story by Ned Vizzini
Man Enough by Justin Baldoni
Feeling Good by David D. Burns
An Unquiet Mind by Kay Redfield Jamison
Finding Perfect by Elly Swartz
The Science of Breakable Things by Tae Keller
A Terrible Thing Happened by Margaret M Holmes
Joy on Demand by Chade-Meng Tan
Don't Feed The WorryBug by Andi Green
Stanley Will Probably Be Fine by Sally J. Pla
How To Survive End Of World When Own Hea by
Up and Down the Worry Hill by Aureen Pinto Wagner
Darkness Visible by William Styron
Small as an Elephant by Jennifer Richard Jacobson
Notes on a Nervous Planet by Matt Haig
How to Fail by Elizabeth Day
How Not to Fall Apart by Maggy van Eijk
When Sophie Gets Angry - Really, Really Angry… by Molly Bang
Everything Here Is Beautiful by Mira T. Lee
If You're So Smart, Why Aren't You Happy? by Raj Raghunathan
Highly Illogical Behavior by John Corey Whaley
Cleaning Up Your Mental Mess by Dr. Caroline Leaf
Stop Overthinking by Nick Trenton
Little & Lion by Brandy Colbert
How to Be a Grown-Up by Daisy Buchanan