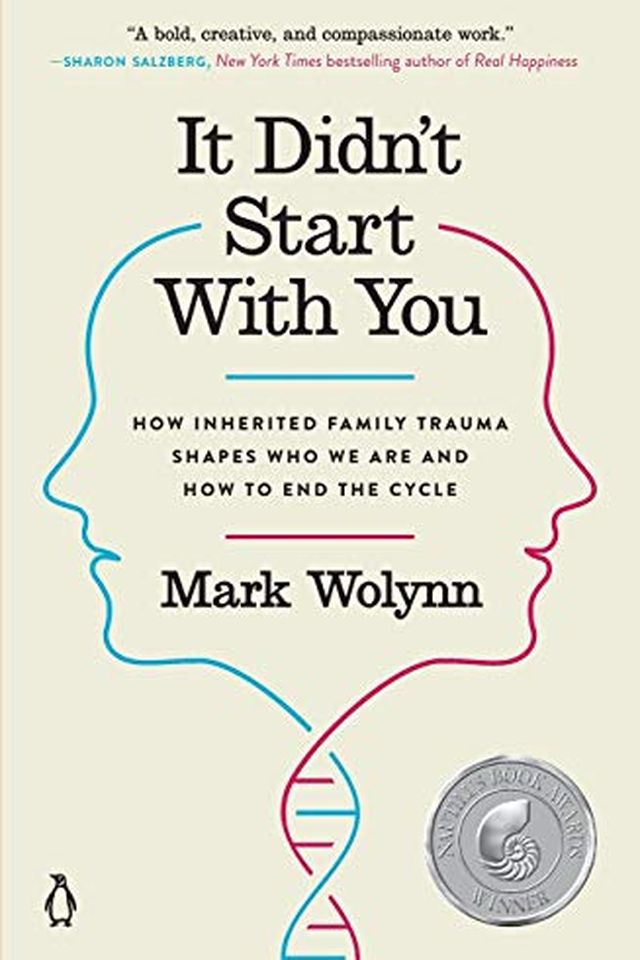 It Didn't Start with You
How Inherited Family Trauma Shapes Who We Are and How to End the Cycle
Mark Wolynn
This groundbreaking book explores how trauma can be passed down through generations and offers fresh, powerful tools for healing. Mark Wolynn offers a prescriptive guide to his method, the Core Language Approach, which includes diagnostic self-inventories and techniques for creating a family tree that maps back through generations. Through visualization, active imagination, and direct dialogue, readers can uncover hidden emotional legacies and reclaim their emotional and physical health. It Didn't Start With You is a transformative approach to resolving longstanding difficulties that traditional therapy, drugs, or other interventions have not had the capacity to touch.
Publish Date
2016-04-26T00:00:00.000Z
2016-04-26T00:00:00.000Z
Recommendations
Here are some good books that establish that trauma ALSO lives in the body, and some is also INHERITED, and wrestling with only your thoughts is not helpful on its own. Good therapy addresses the brain, the body, and the past. Everything I've said here is from these books.     
–
source
⚡️High Vibe Book of the Month⚡️ "The emotions, traits, and behaviors we reject in our parents will likely live on in us. It's our unconscious way of loving them, a way to bring them back into our lives." ― Mark Wolynn, It Didn't Start with You     
–
source