Iman Ben Chaibah
Recommended Books
Iman Ben Chaibah is the founder of Sail Publishing, which is an Emirati publishing house specialized in producing content, and in publishing digital books and magazines started in 2014. It all started in 2010, when she developed the Sail Magazine for which she is editor in chief.
Sort by
Latest Recommendations First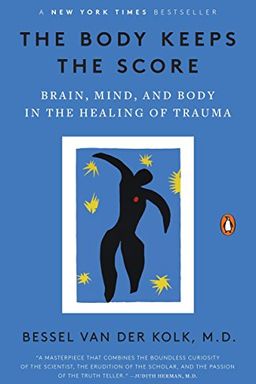 The Body Keeps the Score delves into the topic of traumatic stress and its effects on the brain, emotions, and biology. Renowned expert Bessel van der Kolk offers innovative treatments, such as neurofeedback and mindfulness techniques, which have been proven to help sufferers reclaim their lives. This paradigm-shifting book, based on years of research, provides an alternative to traditional therapies and drug treatments.
Book titles that I love and that always come to my mind when I know my subconscious brain needs the knowledge in them: The Body Keeps the Score: Brain, Mind, and Body in the Healing of Trauma Book by Bessel van der Kolk     
–
source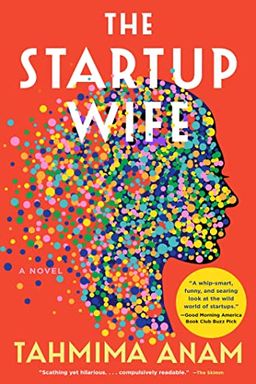 Asha and Cyrus create an app that replaces religious rituals and become overnight tech stars. Will their marriage survive the pressures of sudden fame and success? This gripping novel by award-winning author Tahmima Anam explores the intersection of technology, faith, and love in modern times. Come for the radical vision of human connection, stay for the wickedly funny feminist take on startup culture.
It's been a while since I read a novel that I've thoroughly enjoyed as much! Reminded me alot of Black Mirror and makes you ponder on ethics in technology and AI and how far can machine learning really go before it can go wrong. #bookreview     
–
source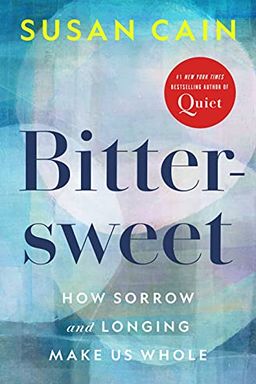 Discover the power of a bittersweet outlook on life with this thought-provoking masterpiece. The same author who brought us the bestselling phenomenon, Quiet, delves into the importance of acknowledging our sorrows, longings, and the passing of time. Through personal stories, research, and memoir, we explore bittersweetness as a way of being, a storied heritage that can help us transcend pain and connect with others. At a time of discord and anxiety, this book will bring you unexpected insights and kinship.
Last year, from all the books I read I feel I was defined by those two: The Dance of Anger by @HarrietLerner,& Set Boundaries Find Peace by @NedraTawwab. I feel like this year my 2 defining books will be: Atlas of the Heart by @BreneBrown,& Bitter Sweet by @susancain. Can't wait!     
–
source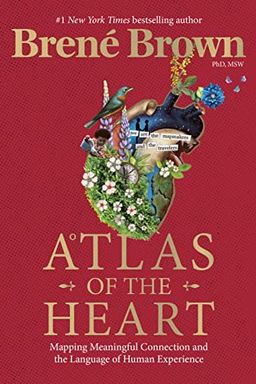 Explore the full range of human emotions and experiences with this powerful guide. Featuring 87 different topics, this book maps out the necessary skills and actionable framework needed for meaningful connections in our lives. With the help of this guide, you'll have the language and tools to access a whole new world of choices and second chances. Author Brené Brown draws on her extensive research over the last two decades to help us better understand ourselves and each other. Let this book be your atlas to a life full of adventure, connection, and understanding.
Last year, from all the books I read I feel I was defined by those two: The Dance of Anger by @HarrietLerner,& Set Boundaries Find Peace by @NedraTawwab. I feel like this year my 2 defining books will be: Atlas of the Heart by @BreneBrown,& Bitter Sweet by @susancain. Can't wait!     
–
source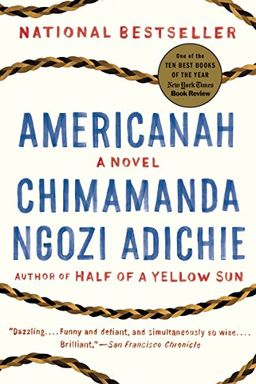 This book follows the journey of two young Nigerians who leave their country for the West. Ifemelu heads to America, where she grapples with her identity as a black woman, while Obinze finds himself in a dangerous, undocumented life in London. Fifteen years later, they reunite in Nigeria and reignite their passion for each other and their homeland.
@BookishDubai One of my favorite books for her ❤️ I love Chimamanda's writings ❤️❤️     
–
source
Discover the transformative power of vulnerability with this insightful audio course by renowned researcher and speaker, Dr. Brené Brown. Through her years of interviews and research, Dr. Brown debunks the cultural myth that vulnerability equals weakness and offers guidance on cultivating shame resilience, recognizing vulnerability armor, and embracing emotions for wholehearted living. With warmth and humor, she shares profound insights on the birthplace of joy, belonging, creativity, authenticity, and love that come with embracing vulnerability as a measure of courage.
Listening for the second time to the audio book: The Power of Vulnerable ny Brene Brown. Just perfection. Ultimate perfection.     
–
source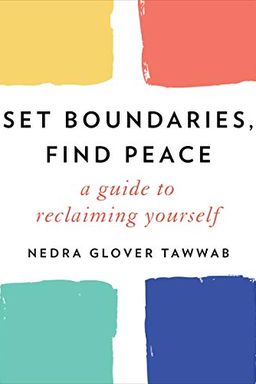 Learn how to set healthy boundaries and find peace in your life with this instant New York Times bestseller. Licensed counselor and relationship expert, Nedra Glover Tawwab, presents simple-yet-powerful ways to establish boundaries in all aspects of life. Rooted in the latest research and cognitive behavioral therapy techniques, this book helps you identify and express your needs, and unravel root problems behind anxiety, depression, burnout, and more.
I'm almost highlighting the whole book, that's how essential it is... This book was released exactly when I was ready to receive what's in it 🙏🏽 P.s., I bought the Kindle and the audible versions, and planning to buy the print version as well🤣😅     
–
source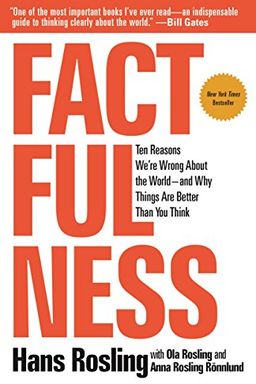 Factfulness
Ten Reasons We're Wrong About the World--and Why Things Are Better Than You Think
Factfulness by Hans Rosling is an eye-opening book about understanding the world we live in. Rosling reveals the ten biases that distort our perspective and teaches readers how to focus on facts instead. Through lively anecdotes and moving stories, Factfulness empowers readers to see the world clearly and respond to the crises and opportunities of the future. This book is an urgent and essential read for anyone looking to reduce stress and think more clearly about global issues.
@NouraNoman That was one of the best books I read     
–
source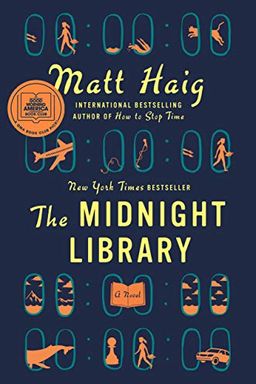 Explore the infinite possibilities of life in 'The Midnight Library' by Matt Haig. Follow Nora Seed as she enters a library filled with endless books offering her the chance to live out the different choices and paths she could have taken. From pursuing her dream career to reversing old regrets, Nora must come to terms with what truly fulfills her in life. A dazzling novel about the choices we make and the lives we lead, this enchanting story from the bestselling author of 'Reasons to Stay Alive' and 'How To Stop Time' will leave you wondering about the infinite possibilities of your own life.
@Manalat80 @matthaig1 It's a great book. I loved it in every way👌👏👏     
–
source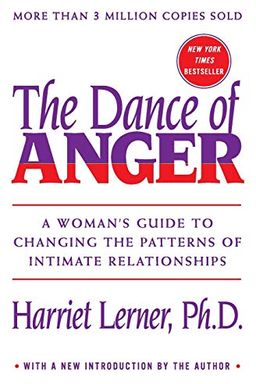 This transformative book by Dr. Harriet Lerner empowers women to channel their anger in a productive way. With wisdom and insight, Lerner helps readers identify the true source of their anger and use it as a catalyst for lasting change. Don't deny your anger - learn to embrace and utilize it with this engaging classic.
.@BreneBrown says she knows it's a good book when she throws it against the wall few times.. by that measure, this book I'm reading is really good, I've mentally thrown it few times against the wall but I'm reading it on my kindle so I'm trying not to. So many reality checks!     
–
source
The ONE Thing by Gary Keller