Sort by
Latest Recommendations First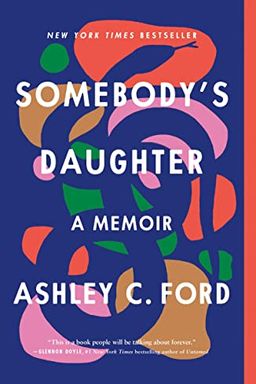 A poignant memoir about a young girl growing up with the absence of her incarcerated father and her journey to finding her own identity amidst poverty, puberty, and assault. Ashley C. Ford explores the complexities of familial love, and how our origins shape who we are in this powerful coming-of-age story.
I saw so much of my own story in this beautifully written book by Ashley, who—like me—also had to overcome a challenging childhood growing up as a poor, Black girl. Her remarkable memoir about finding love, finding freedom, and finding herself will move you.     
–
source
Follow the journey of Hiram Walker, born into slavery and gifted with a mysterious power he can't remember, as he escapes his plantation home and embarks on a thrilling quest to reunite his family. From grand southern plantations to northern utopic movements, Hiram's journey exposes the horrors of slavery and the bravery of those fighting to end it.
I have not felt this way about a book since Beloved. I knew early on the book was going to cut me up. I ended up with my soul pierced.     
–
source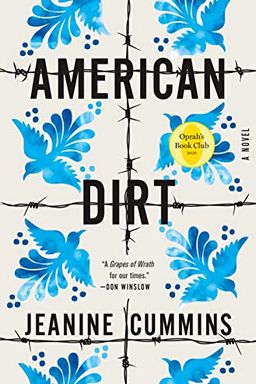 This powerful novel follows Lydia, a bookstore owner in Acapulco, Mexico, as she is forced to flee with her son after her journalist husband publishes an explosive article about the leader of a drug cartel. The two become migrants, riding trains to reach the United States and leave the violence of the drug cartels behind. Along the way, they join countless others also seeking a better life. A gripping, emotional tale of survival and the search for home.
Like so many of us, I've read newspaper articles and watched television news stories and seen movies about the plight of families looking for a better life, but this story changed the way I see what it means to be a migrant in a whole new way.     
–
source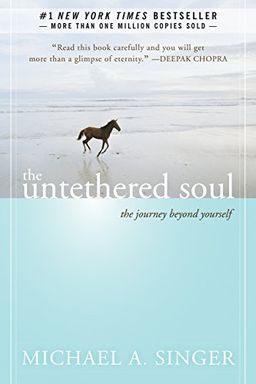 Unlock your inner potential and discover inner peace with The Untethered Soul - a #1 New York Times bestseller. Author and spiritual teacher Michael A. Singer takes readers on a transformative journey that explores the source of thoughts and emotions, and provides simple yet profound solutions for releasing limiting beliefs. Through meditation and mindfulness, Singer shows how to live in the present moment and release painful memories that keep us from achieving happiness and self-realization. This book offers a life-changing perspective for anyone looking to let go of mental and emotional limitations, and is now available in a special hardcover gift edition.
I was having a birthday party last year, and a friend handed me this. I was so riveted that I asked the author, who almost never gives interviews, to talk with me on OWN. Here's one of my favorite observations in this essential work: "To attain true inner freedom, you must be able to objectively watch your problems instead of being lost in them.... Once you've made the commitment to free yourself of that scared person inside, you will notice that there is a clear decision point at which your growth takes place.     
–
source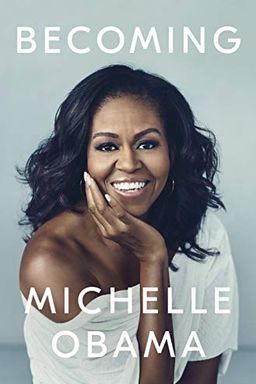 This powerful memoir takes readers on a journey through Michelle Obama's life, from her childhood on the South Side of Chicago to her time as First Lady of the United States. With unflinching honesty, Obama recounts both the triumphs and disappointments of her life, offering insights into her advocacy work for women and girls and her efforts to create a more inclusive White House. Her inspiring story is a testament to the power of perseverance and the importance of staying true to oneself.
I want the whole world to read this book. This book is everything you wanted to know and so much you didn't even know you wanted to know. It's a tour de force. I laughed and I cried. It is exquisitely written. She just opens up herself. It's so vulnerable, and I'd say that even if I didn't know her.     
–
source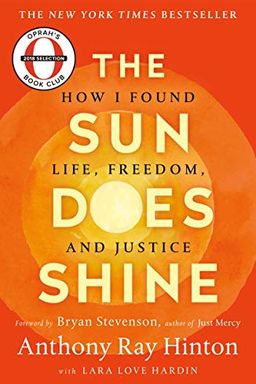 This book tells the story of a man who spent thirty years on death row for a crime he didn't commit. Despite his wrongful imprisonment, he finds hope and joy through the power of reading and is ultimately able to transform himself and those around him. With a foreword by a civil rights attorney, this powerful memoir showcases the strength of the human spirit in the face of injustice.
Over the years I've chosen many great novels, very few memoirs for my book club, but this story reads like an epic novel. And it is all true! Mr. Hinton was falsely convicted of murder and spent 30 years on death row before he was finally released.     
–
source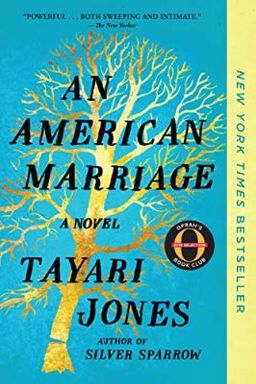 This book follows the story of newlyweds Celestial and Roy, who personify the American Dream in the New South. However, their lives are turned upside down when Roy is wrongly convicted of a crime and sentenced to 12 years in prison. Celestial finds solace in her childhood friend, but as time passes, she struggles to hold onto their love. After five years, Roy's conviction is overturned, and he returns to Atlanta ready to resume their life together. A gripping and emotional tale of love, loss, and the justice system.
I love this title because the novel redefines the traditional American love story. It's really a love triangle and places it inside a world that a lot of people don't know about, but impacts all of us in really big ways.     
–
source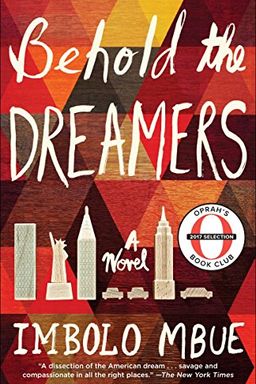 An immigrant family strives for a better life in America, when the father lands a job as a chauffeur for a wealthy executive. As they gain opportunities and hope for the future, they begin to uncover troubling secrets and must make an impossible choice when their world is rocked by a financial collapse.
It's about race and class, the economy, culture, immigration, and the dangers of the us versus them mentality. And underneath it all pumps the heart and soul of family love, the pursuit of happiness, and what home really means.     
–
source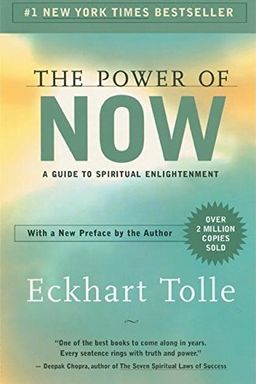 Discover the path to true happiness and enlightenment with this inspiring and practical guidebook. Eckhart Tolle's message about living in the present moment is brought to life through clear writing, concrete language, and a supportive voice. Within a chapter, readers will already be experiencing greater consciousness about their thoughts and emotions. This book covers topics such as the source of Chi, enlightened relationships, and creative use of the mind, with markers for reflection and contemplation. The Power of Now is a life-changing read that has the potential to inspire and improve countless lives.
Meg Ryan and Ellen DeGeneres gave me copies of this book, and it's gotten me through more crises than I can count. It truly helped me discover how to live in the now—to not linger on past mistakes, but to learn from them and then let them go. For me, this is the Mama Jama of super-soulful books. At every moment, it keeps me in a state of awe and amazement.     
–
source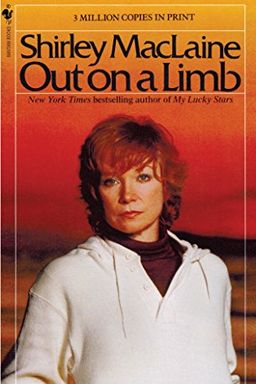 Out on a Limb is an intimate and powerful journey into Shirley MacLaine's personal life and inner self. In this controversial book, the celebrated actress explores the roots of her existence through an intense love affair with a politician and her travels to Stockholm, Hawaii, and Peru. MacLaine's candid revelations about her passions and relationships invite readers to discover new insights and a luminous new world of self-discovery. This engrossing and honest account is not to be forgotten.
@looklikeoprah2 @maclaineshirley yep..that book "opened the door" for me. #SuperSoulSunday     
–
source
A New Earth by Eckhart Tolle
The Seeker's Guide by Elizabeth Lesser
The Book of Awakening by Mark Nepo
A Return to Love by Marianne Williamson