Sort by
Latest Recommendations First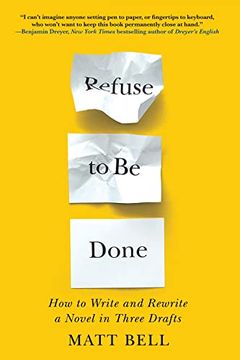 Refuse to Be Done by Matt Bell is a practical and encouraging guide to the novel writing process. From getting started to making your final draft even tighter and stronger, Bell provides specific rewriting tasks and techniques for every stage of the process. With a focus on reworking the narrative through outlining, modeling, and rewriting, he breaks down the revision process into achievable tasks. Perfect for both first-time novelists and seasoned writers, Refuse to Be Done provides an abundance of strategies to motivate and shake up your revision process, allowing you to approach your work with fresh eyes and tools.
@BethanyJarmul Matt Bell's Refuse to Be Done is a great craft book.     
–
source
Follow Jane Rosenal as she navigates the complexities of love, sex, relationships, and the workplace in this insightful and humorous coming-of-age tale. With wit and heart, this book explores modern-day femininity and the challenges faced by young women in America.
@jamiattenberg Oh no! I absolutely loved that book. How sad.     
–
source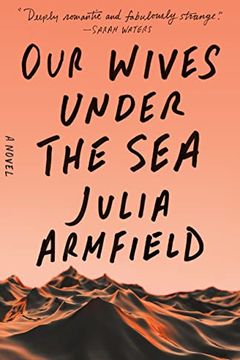 Explore the depths of love and loss with this captivating novel. Leah is not the same after her submarine sinks to the sea floor during a routine expedition. Her wife, Miri, struggles to bring Leah back to her old self again as she spirals into a state of constant mourning. Will their love be strong enough to withstand this new challenge? Don't miss this gripping tale of underwater adventures and heartache.
ICYMI, this was my favourite book of 2022. A fantastic listen but would be just as gorgeous & moving in print. The kind of book that makes me want to stretch my writing muscles. Shows how a book can do anything, go anywhere & be as weird as it wants as long as you write it well.     
–
source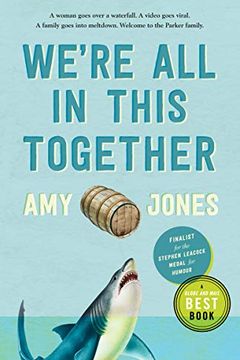 A viral video of a woman surviving a waterfall sends her family into chaos. Her prodigal daughter returns, her granddaughter engages in an online relationship, her husband analyzes their marriage, and her adopted son fears losing his only family. The family must navigate through their complications and act like a family despite their misadventures.
@amylaurajones One of my favourites! And one of very few books I've re-read more than once. Love it every time!     
–
source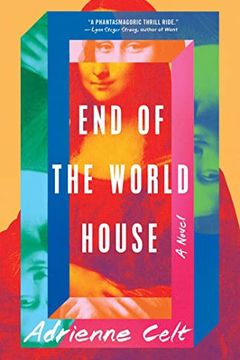 "End of the World House" is a hilarious and thought-provoking novel about two best friends trying to save their relationship amid a collapsing world. When Bertie's attempts to stop Kate from moving to LA fail, they go on a trip to Paris to distract themselves from the upcoming separation. However, things take an unexpected turn when they meet a man who leads them to the Louvre, where they get caught up in a day that keeps repeating itself. This exciting mystery threatens to derail everything, and Bertie must figure out how much control she has over her future and past to survive the apocalypse that refuses to end.
@celtadri This is the best! (I am also reading it right now and I love it so much that I'm reading it slowly so I don't run out of book too soon.)     
–
source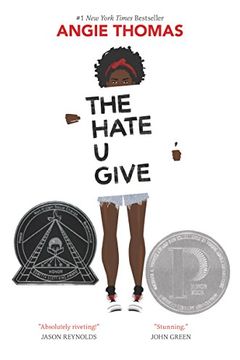 A teenage girl, Starr Carter, must navigate between two worlds: her poor neighborhood and her wealthy prep school. After witnessing the fatal shooting of her unarmed childhood friend at the hands of a police officer, Starr must decide whether or not to speak out and risk her own safety. The Hate U Give is a powerful exploration of racial tensions and police brutality that will leave readers questioning their own assumptions and beliefs.
@angiecthomas @EpicReads @BalzerandBray Love this book so much and teaching it in the classroom has been such a pleasure. It's a masterclass on writing YA. I'm grateful that this book exists and so happy that it found such a huge audience. <3     
–
source
Snowflake is a coming-of-age novel that follows eighteen-year-old Debbie White as she leaves her dairy farm life to attend Trinity College in Dublin. As she struggles to navigate between her sophisticated new friends and her family, Debbie must also deal with her mother's prophecies and her uncle's alcoholism. This honest, laugh and cry novel is about growing up, leaving home, and finding your place in the world, no matter how strange or difficult your family may be.
Currently Reading: Listening to: The Less Dead (@DameDeniseMina) - so compelling, have walked miles to not stop listening, also narrator has delightful accent. Reading: Snowflake (@Louise_Nealon) Totally wonderful, stayed up until 4am reading (with an accent in my head).     
–
source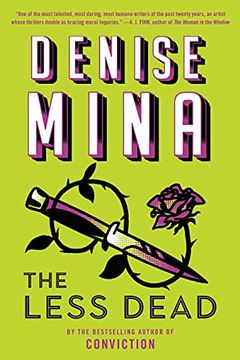 A thirtysomething woman dealing with burnout, a recent breakup, and the death of her adoptive mother discovers that her birth mother was murdered years ago. The killer is still at large, sending gloating letters to her aunt. Will she choose to investigate her mother's murder, even if it means going against her family? Darkly funny and poignant, this novel explores the themes of family, truth, and self-discovery.
Currently Reading: Listening to: The Less Dead (@DameDeniseMina) - so compelling, have walked miles to not stop listening, also narrator has delightful accent. Reading: Snowflake (@Louise_Nealon) Totally wonderful, stayed up until 4am reading (with an accent in my head).     
–
source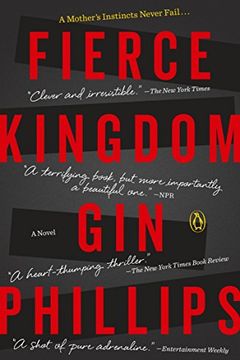 "Fierce Kingdom" is a gripping crime novel that explores the unbreakable bond between a mother and her son. When Joan and her four-year-old son witness something unsettling at the zoo, their day takes a dangerous turn. For the next three hours, Joan relies on her knowledge of the zoo and her maternal instinct to protect her child. This electrifying thriller is a unique exploration of motherhood and asks the question: how far would you go to protect the ones you love?
This book is the gold standard of "I stayed up all night to finish this" books so you should buy it and read it tonight.     
–
source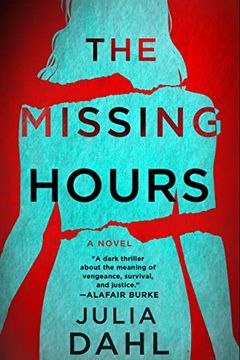 I stayed up last night reading The Missing Hours (@juliadahl). It's been *so* long since I read a book I couldn't put down, so you should get it and read it, too.     
–
source
The House That Wasn't There by Elana K. Arnold
Brave in the Woods by Tracy Holczer
Leave the World Behind by Rumaan Alam