Doug McMillon
Recommended Books
Carl Douglas McMillon is an American businessman, and the president and chief executive officer of Walmart Inc. He sits on the retailer's board of directors.
Sort by
Latest Recommendations First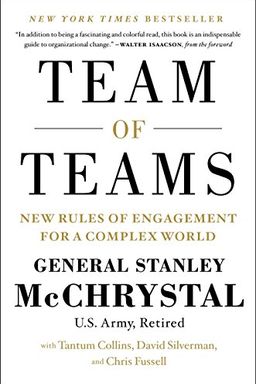 In "Team of Teams", retired four-star general Stanley McChrystal shares a powerful new leadership model based on his experience as commander of Joint Special Operations Command (JSOC) in the War on Terror. He explains how the conventional, top-down hierarchy of the US military was overwhelmed by today's faster, more interdependent world, and how JSOC remade itself into a network that combined centralized communication with decentralized authority. This book shows how similar shifts are possible in all organizations, from large companies to startups to governments, and how the best organizations think and act like a team of teams. Using evidence from his military career, the private sector, and sources such as hospital emergency rooms and NASA's space program, McChrystal presents a compelling, effective solution.
Has been huge. I'm still giving Team of Teams out.     
–
source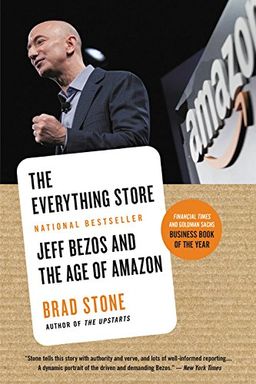 Discover the story of Amazon.com, one of the most successful companies in the world, and its founder, Jeff Bezos, in this revealing and definitive biography. From delivering books through the mail to becoming the everything store with limitless selection and seductive convenience at disruptively low prices, Bezos developed a corporate culture of relentless ambition and secrecy. Brad Stone brings readers an in-depth, fly-on-the-wall account of life at Amazon through unprecedented access to current and former employees and Bezos family members. Learn how Bezos revolutionized retail and transformed markets through risky ventures like the Kindle and cloud computing. The Everything Store is a must-read for anyone interested in the future of shopping and innovation.
I read and give this book because you need to understand what you're up against.     
–
source
365 reflections from a Super Bowl-winning former head coach to live an "uncommon life". Strengthen your faith and core values on a year-long journey with a #1 New York Times bestselling author. Dare to be uncommon every day by honoring your loved ones, living with integrity, and making a real impact while walking with the Lord.
I start my day with a daily devotional from this book, and it doesn't take a lot of time, but I do it every day.     
–
source