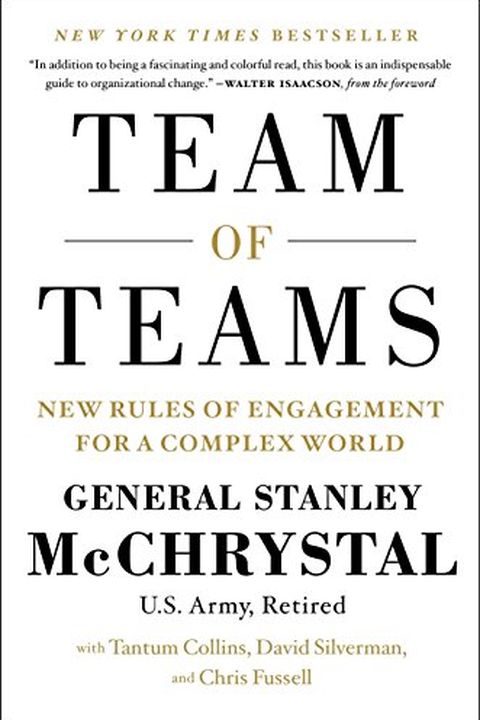 Team of Teams
New Rules of Engagement for a Complex World
Gen. Stanley McChrystal
The retired four-star general and and bestselling author of My Share of the Task shares a powerful new leadership model As commander of Joint Special Operations Command (JSOC), General Stanley McChrystal played a crucial role in the War on Terror. But when he took the helm in 2004, America was losing that war badly: despite vastly inferior resource...
Publish Date
2015-05-12T00:00:00.000Z
2015-05-12T00:00:00.000Z
Recommendations
I love this diagram from the amazing book "Team of Teams" by General Stanley McChrystal! RT @TechBeaconCom: RT @manupaisable: Great visualization of the problems relying on org charts by @j_elmqvist @DOES_EUR #DOES19     
–
source
A really clever, smart book about how to organize businesses and enterprises for today's world.     
–
source
Has been huge. I'm still giving Team of Teams out.     
–
source