Sort by
Latest Recommendations First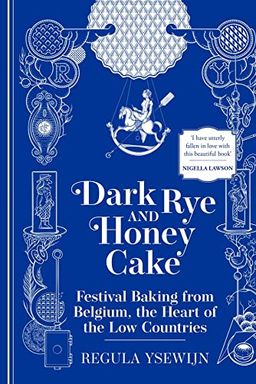 @nicmillerstale @RegulaYsewijn It's such a glorious book!     
–
source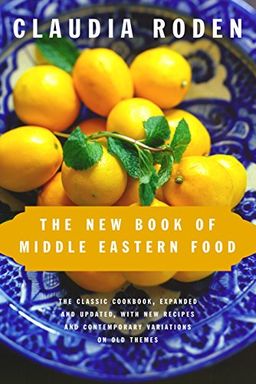 Discover Middle Eastern food with this updated edition of a classic cookbook. With over 800 recipes, Claudia Roden takes readers on a culinary journey through the ever-changing landscape of the Middle East, highlighting ingredients and cooking styles from Iran, Turkey, Syria, Lebanon, and North Africa. From refined haute cuisine to savory stews and hearty grain and vegetable dishes, this cookbook offers flavorful and healthy options for everyday eating or special occasions.
@Kingfisher2511 That is such a wonderful book!     
–
source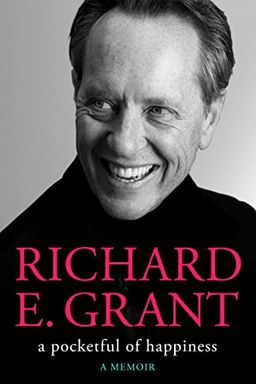 A beloved British actor shares his personal and poignant memoir about finding happiness every day, after his wife challenged him to do so shortly before her passing. With a mix of present-day anecdotes and revealing diary entries from his glittering career, this touching book is a celebration of life's unexpected joys. Funny, moving, and insightful, A Pocketful of Happiness is a must-read memoir.
What a book! To put it one way, you could describe the lovely @RichardEGrant's A Pocketful of Happiness as love, death, and showbiz stories - and while accurate, that would be to miss out both its fierceness and tenderness     
–
source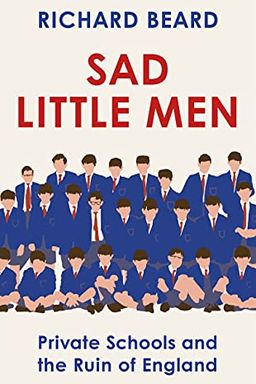 Explore the dark side of England's private boarding schools and their impact on the nation's leadership in Sad Little Men. Author Richard Beard shares his personal experience of being sent away at a young age, alongside David Cameron and Boris Johnson. This poignant memoir delves into the lasting effects of separation from loved ones and the toxic culture of elitism at these institutions. Along the way, Beard offers a powerful critique of the privileged men who dominate positions of power in the UK, raising important questions about who we trust to lead in times of crisis. Don't miss this passionate and unflinching account of one man's journey and its wider implications for society.
@AdamRutherford Couldn't agree with you more. It's a really wonderful book     
–
source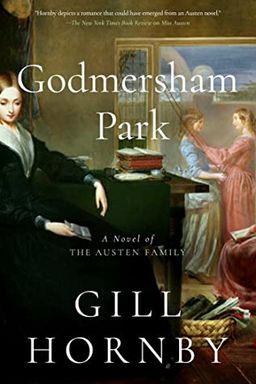 Follow the story of Anne Sharpe, a governess who strikes up a close relationship with Jane Austen and her family in Godmersham Park. As she navigates the complicated dynamics of a country house, Anne forms an attachment with Jane and begins to reveal her intelligence and wit. But as Jane's brother takes an interest in Anne, she realizes that her time with the Austens may be coming to an end. A beautifully imagined novel inspired by true events, perfect for fans of Miss Austen.
A day late to wish @GillHornby Happy Publication Day. I loved #GodmershamPark so much: it's one of those books that you can't bear to end. On the plus side, the characters stay with you long after you've finished it. V envious of those of you yet to read it     
–
source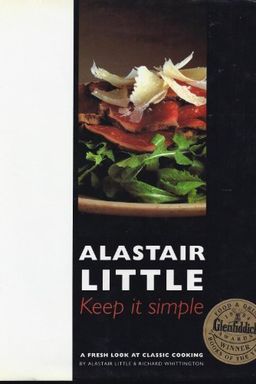 Discover over 100 expertly-tested recipes that are perfect for chefs of all skill levels. From beginners to expert culinary artists, this book provides alternative ingredient options and advice for efficient and stress-free cooking. Get ready to elevate your cooking game with these delicious and easy-to-follow recipes.
@drunkenbutcher @byAlastairL It's a wonderful book     
–
source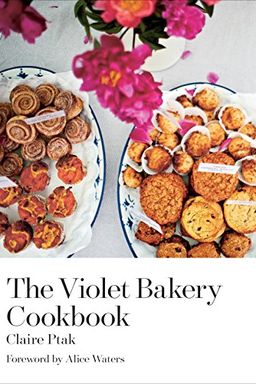 Indulge in homemade pastries, tarts, sweets, and more with London's popular Violet Bakery. This design-forward cookbook focuses on quality ingredients, seasonality, and taste to create satisfying treats. Using simple ingredients and an open kitchen, the owner has created over 100 nourishing and indulgent recipes, including stylish celebration cakes and fruit preserves. This book proves that baking can be simple and satisfying to eat.
@PollyCziok @feastinggirl @TheBoyWhoBakes @VioletBakery The @violetcakes book is wonderful, I agree! And thank you     
–
source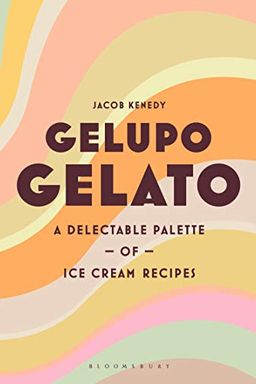 Indulge in the frosty world of Italian gelato with Gelupo Gelato. This masterclass in the art of gelato presents a rainbow of sophisticated recipes, from tangy Lime Sherbet to decadent Chocolate & Whisky, alongside recipes for granita, semifreddo, and ice cream cake. With Gelupo Gelato, gelato becomes your new sweet addiction.
I'm so excited and thrilled to tell you that @JacobKenedy 's inspirational ice cream book Gelupo Gelato is just up on #CookbookCorner. Read all about it and get the recipe for his deeply sumptuous Muscovado Sugar Gelato     
–
source
Experience the flavorful and diverse cuisine of Southeast Asia in this collection of traditional family recipes passed down through generations. Rising star Elizabeth Haigh shares a love letter to her family's cooking and traditions with dishes like Nonya-spiced braised duck, beef rendang, and spicy noodle soup. Explore the delicious mix of migrant influences that create something even greater than the original. These recipes are adapted to make it easy for you to bring a taste of Singapore to your own kitchen.
@jennylinford @the_modernchef @BloomsburyCooks I adore this book! On CookbookCorner tomorrow...     
–
source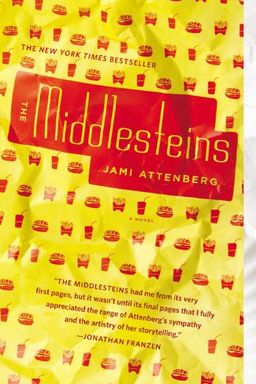 This novel tells the story of a family in the suburbs of Chicago, whose matriarch Edie is consumed by her obsession with food and weight. After her husband abandons her, the next generation must take control and navigate their roles in her life. Through humor and compassion, The Middlesteins explores the complexities of marriage, family, and American society's preoccupation with food.
The Middlesteins is a wonderful book     
–
source
The Flavor Equation by Nik Sharma
Twilight of Democracy by Anne Applebaum
House of Glass by Hadley Freeman
Nobody Will Tell You This But Me by Bess Kalb
Grown Ups by Marian Keyes
DearLife by Rachel Clarke
Ottolenghi Simple by Yotam Ottolenghi
The Cooking Gene by Michael W. Twitty
The Geometry of Pasta. Caz Hildebrand & Jacob Kenedy by Caz Hildebrand
How to Be a Domestic Goddess by Nigella Lawson
The Book of Jewish Food by Claudia Roden
Belle du Seigneur by Albert Cohen
Simply Fish by Jenny Baker
Simple French Cuisine by Jenny Baker
One of Them by Musa Okwonga