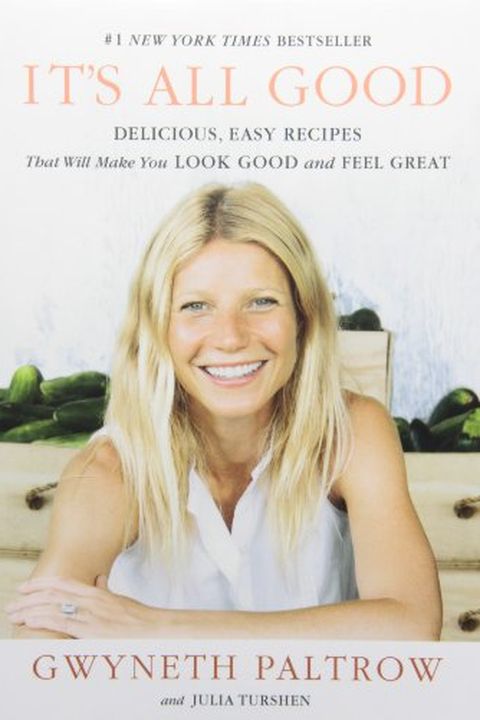 IT'S ALL GOOD
Delicious, Easy Recipes That Will Make You Look Good and Feel Great
Gwyneth Paltrow
"Healthy and Delicious Recipes for a Restorative Diet" - Academy-Award winning actress and cookbook author Gwyneth Paltrow shares 185 easy and tasty recipes that she eats when she wants to lose weight, feel energetic, and look good. Paltrow's doctor prescribed an elimination diet after she suffered from fatigue, high stress, anemia, and vitamin D deficiency. With no coffee, alcohol, dairy, wheat, or processed food, Paltrow decided to compile her own collection of recipes that followed her doctor's guidelines. In IT'S ALL GOOD, Paltrow presents the go-to dishes that became the baseline for her restorative diet, including Huevos Rancheros, Hummus Tartine, Salmon Burgers, Power Brownies, and Banana "Ice Cream".
Publish Date
2013-04-02T00:00:00.000Z
2013-04-02T00:00:00.000Z
Recommendations
Now that we are on a little break between seasons I'm going to start my journey to minor self-improvement. I'm going to cook every recipe in Gwyneth Paltow's excellent healthy & yummy cookbook with Miranda and Marissa.     
–
source