Sanjay Gupta
Recommended Books
Sanjay Gupta is an Indian filmmaker, producer and screenwriter working primarily in Bollywood industry. Gupta is mostly known for his films such as Aatish, Kaante, Kaabil, Shootout at Lokhandwala, Shootout at Wadala, Jazbaa and Zinda. He has frequently cast Sanjay Dutt and John Abraham in his movies.
Sort by
Latest Recommendations First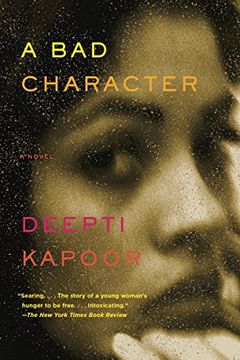 It's never happened before that I've gone and re read an author's first book again because I was so impressed with the second. #DeeptiKapoor is an incredibly unique voice that reverberates darkness like few else can.     
–
source
This compelling work from Pulitzer Prize-winning reporters Jodi Kantor and Megan Twohey details their investigation into the allegations of sexual harassment and abuse against Harvey Weinstein. Through months of confidential interviews and breakthrough reporting, Kantor and Twohey were able to expose a web of onerous secret payouts and nondisclosure agreements used to hide sexual misconduct. The publication of their initial story in October 2017 opened up a Pandora's box of sexual harassment and abuse allegations, leading to hundreds of men being outed over the next year. She Said tells the thrilling story of their investigation and the consequences for the #MeToo movement, as well as the inspiring journeys of the women who spoke up.
Such an incredible book. I'm sure it must be a riveting film as well.     
–
source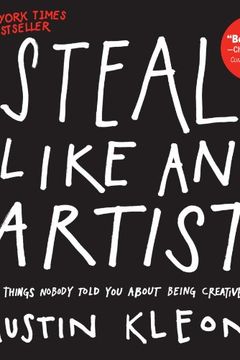 Unleash your creativity with this digital age manifesto! Steal Like an Artist is a guide that will inspire readers to tap into their artistic potential. With a positive message, engaging illustrations, and exercises, this book will help you discover your unique creative voice.
@nairsameer Have to send you this book Sameer. It's incredible.     
–
source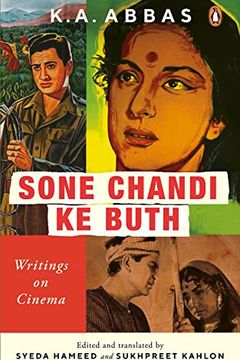 Discover a fascinating collection of essays from K.A. Abbas, a pioneering film director and journalist. Sone Chandi Ke Buth includes incisive profiles of personalities such as Prithviraj Kapoor, Amitabh Bachchan, and Dilip Kumar, as well as essays that interrogate the line between art and stardom in the Hindi film industry. The book also features short stories that lift the veneer of Bollywood's glamorous world.
First time in English. This book is a gem for anyone who loves reading about the film industry from the 40s, 50s, 60s and 70s. Such amazing insight by K. A. Abbas; an incredible mind. He wrote the longest running film column (46 yrs nonstop) for Blitz newspaper.     
–
source
Go behind the scenes and get to know the man behind some of India's greatest films with this definitive biography. From his early beginnings as a child prodigy in dance to his self-made success as a producer, director, and actor, learn about the life and legacy of a troubled genius who struggled with personal demons until his untimely death by suicide. With insights from his closest friends and colleagues, and a deep dive into the emotional and mental toll of fame, this gripping and moving portrait is a must-read for cinema lovers and biography fans alike.
Such wonderful books on such incredible journeys. I wonder if the coming generations would enjoy reading about the lives & struggles of our current stars.     
–
source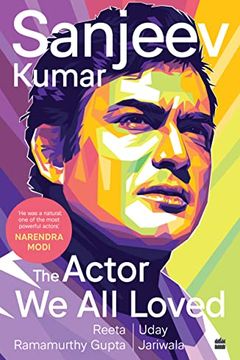 Explore the journey of one of Bollywood's greatest actors in this captivating biography. Sanjeev Kumar was a fail-safe artiste in the golden era of Hindi cinema, with his versatility and natural ease for lip-syncing making him a complete package. Not content with glamorous roles, he tackled mature performances in films like Mausam and Aandhi, while also showcasing brilliant comic timing in Angoor and the angst of disability in Koshish. Discover more about this "thinking man's actor" through personal essays from friends, co-stars, and family members.
Finished reading more than half of this wonderful book in one sitting late last night. All about the golden era of wonderful stars that made wonderful films and really enjoyed making them.     
–
source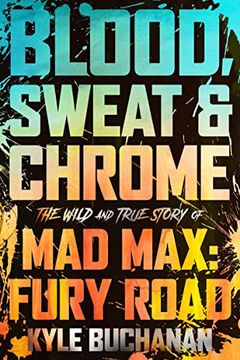 An epic oral history of the making of one of the greatest action films of all time, Mad Max: Fury Road. This book features over 130 new interviews with key members of the cast and crew, including Charlize Theron, Tom Hardy, and director George Miller. Author Kyle Buchanan takes readers through nearly two decades of obstacles, including production halts, clashes between stars, and death-defying action scenes that were among the most dangerous ever committed to film. With exclusive details and hundreds of interviews, this book presents an astonishing behind-the-scenes look at how the film's fantasy world began to bleed into the real lives of its cast and crew. Readers will be left with one conclusion: There has never been a movie so drenched in sweat, so forged by fire, and so epic in scope.
As I devour each page of this incredible book my respect for Director George Miller and his singular vision.     
–
source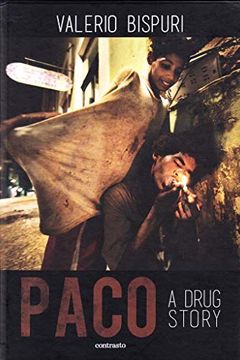 This book is incredible and devastating.     
–
source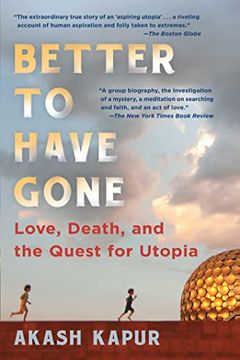 Explore the complex and heartbreaking story of a couple who journey to South India to build a utopian community, only to meet a tragic end two decades later. Better to Have Gone delves deep into the themes of love, faith, and idealism, while offering a haunting and elegant narrative of one community's struggle to achieve their vision of a better world. The book is a riveting account of human aspiration and folly taken to extremes and a must-read for anyone searching for a better life.
Fate happens to us, but we choose our pathways between its broad avenues. - Akash Kapur in his wonderful book BETTER TO HAVE GONE.     
–
source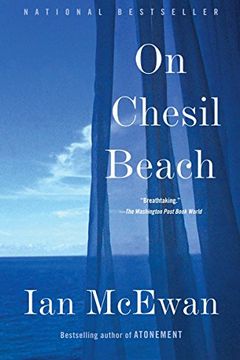 A couple celebrates their wedding in 1962 on the Dorset coast, but social expectations and unspoken fears weigh heavily on them. Decisions made this night will shape their futures in ways they can't yet imagine. Ian McEwan's On Chesil Beach is a beautifully written exploration of the power of what we leave unsaid.
One of my all time favourite books this movie is based on.     
–
source
Infinite Variety by Madhavi Menon
The Parcel by Anosh Irani
Moving to Goa by Katharina Kakar
Maximum City by Suketu Mehta
A Tale of Two Cities by Charles Dickens