Best Photography Books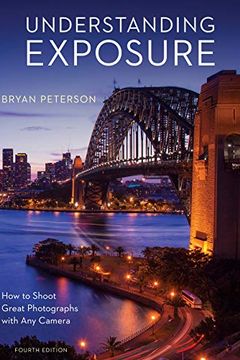 Learn how to master the complex concepts of exposure in photography with this newly revised edition. Discover the fundamentals of exposure, including light, aperture, and shutter speed, and how to achieve successful images in any situation. With tips on how to get the best exposure in tricky situations, freeze action, and explore filters and flash, this book is essential for any photography enthusiast. Updated with all new images and captions, it's sure to be as popular as ever.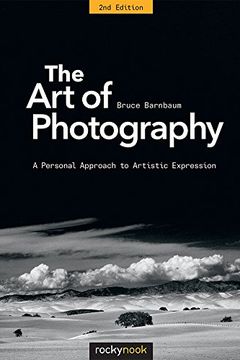 Discover the most comprehensive and accessible guide to photography with this newly revised edition of a classic book. This resource covers both traditional and digital techniques, while delving into the creative and expressive aspects of photography beyond just technicalities. Written by an esteemed photographer and instructor, readers of all levels will benefit from the insights provided. With over 100 stunning photographs and useful charts and tables, this book is the ultimate resource for anyone looking to make a personal statement through the art of photography.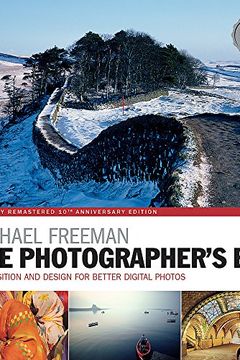 This book delves into the art of design in photography and how it's the key determining factor in creating a successful photograph. With digital photography, the reader will learn how instant feedback allows for immediate improvement and image-editing tools offer enhanced design possibilities. The Photographer's Eye has been printed in over 16 languages and has reached over 300,000 readers worldwide, teaching photographers of all levels the skills to create great digital photographs. This book explores traditional composition techniques but also addresses the unique approach of shooting with the knowledge that an image can be altered or manipulated after the fact.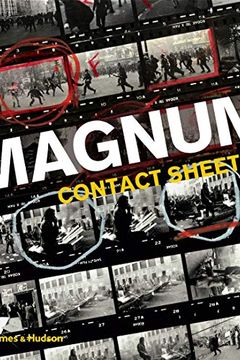 Discover the creative methods and editing processes used by some of the greatest photographers of all time in Magnum Contact Sheets. This collection unveils the stories behind iconic photographs, from historic events to captivating individuals, through the use of contact sheets - providing a depth of understanding and critical analysis of the backstory to a photograph. With supporting texts by the photographers and ancillary material, Magnum Contact Sheets is a landmark publication spanning over seventy years of history.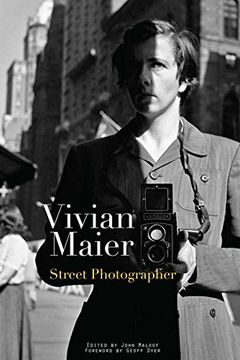 "Vivian Maier: Street Photographer" is a stunning collection of over 100,000 photos taken by a professional nanny who possessed an uncanny talent for capturing the beauty, humor and raw essence of everyday life in America's post-war era. With no formal training or peers within the photography community, Vivian Maier's work remained unseen until a historian discovered a box of her negatives at an auction house. Now, her breathtaking photos are presented in print for the first time, showcasing her incredible eye for detail, light, and composition, impeccable timing, and tireless ability to capture the perfect shot.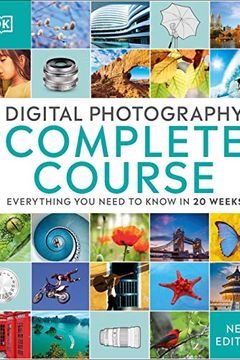 Unlock the full potential of your camera with Digital Photography Complete Course. This comprehensive guide will take you on a step-by-step journey through every aspect of digital photography, using practical tutorials, assignments, and Q&As. With customizable modules and helpful visuals, you'll learn how to create stunning landscapes, still lifes, portraits, and action shots like a pro. Test your knowledge and troubleshoot issues along the way, and watch your photography skills soar.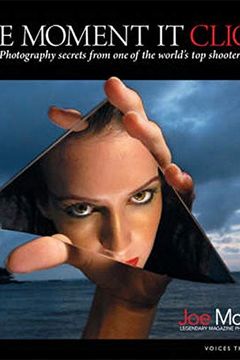 Learn photography secrets from one of the world's top pro digital photographers through a unique blend of stunning images and invaluable training. This book brings Joe McNally's on-location workshops to life, sharing his hard-earned tricks of the trade and how to get the shot. With insights on lighting, environmental portraiture, and more, this book is packed with "Ah ha!" moments that will help you make great photos at a level you never thought possible. Discover the "moment it clicks" and take your photography to the next level.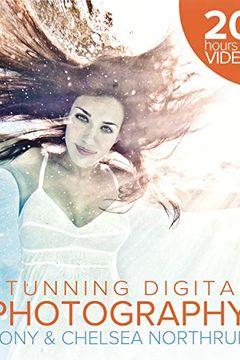 Learn the art and science of creating stunning photos with this comprehensive guide by an award-winning photographer. Discover the basics of composition, exposure, natural light, and more before diving into pro-level techniques like studio lighting and macro photography. You'll also gain insight into photographing people, wildlife, landscapes, and more, with tips on everything from posing to capturing the perfect shot. Perfect for both beginners and experienced photographers, this book is a must-read for anyone looking to take their photography skills to the next level.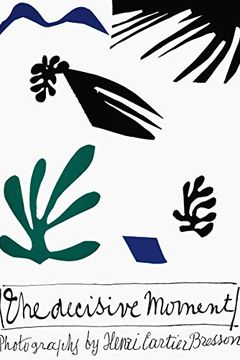 A renowned work in the history of photography, this book features the best early work of [AUTHOR'S NAME]. Originally titled "Images a la Sauvette," it was published in 1952, adorned with a stunning collage cover by Henri Matisse. Its title has since defined the concept of the perfect image, with all elements in the photograph reaching a formal peak. This meticulously crafted new edition is a faithful reproduction of the original. A bonus booklet features an essay by Centre Pompidou curator Clement Cheroux on the history of "The Decisive Moment."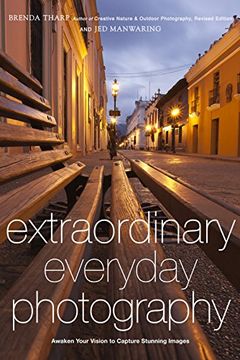 Improve Your Photography Skills Anywhere with Extraordinary Everyday Photography. In this book, authors Brenda Tharp and Jed Manwaring teach readers how to use composition, available light, color, and point of view to create stunning photographs in any environment. From city streets to your own front lawn, this book will help you find the beauty and capture compelling images that aren't overworked. The authors provide inspiring photo examples that show it's not about the gear, but the photographer's eye and creative vision that make a great image.
Annie Leibovitz at Work by Annie Leibovitz
The Hot Shoe Diaries by Joe McNally
Learning to See Creatively by Bryan Peterson
The Beginner's Photography Guide by Chris Gatcum
BetterPhoto Basics by Jim Miotke
Ansel Adams by Ansel Adams
Read This If You Want to Take Great Photographs by Henry Carroll
Light Science & Magic by Fil Hunter
Picture Perfect Practice by Roberto Valenzuela
The Photographer's Guide to Posing by Lindsay Adler
Studio Anywhere by Nick Fancher
LIFE Guide to Digital Photography by Joe McNally
Humans of New York by Brandon Stanton
Within the Frame by David Duchemin
Bystander by Colin Westerbeck
The Adobe Photoshop Lightroom Classic CC Book for Digital Photographers by Scott Kelby
Best Business Practices for Photographers by John Harrington
What They Didn't Teach You In Photo School by Demetrius Fordham
Sebastião Salgado. GENESIS by Lélia Wanick Salgado
The Negative by Ansel Adams
Stephen Shore by Stephen Shore
Picture Perfect Posing by Roberto Valenzuela
Ansel Adams in the National Parks by Ansel Adams
Scott Kelby's Digital Photography by Scott Kelby
Black and White Photography by Henry Horenstein
Street Photography Now by Sophie Howarth
Mastering Aperture, Shutter Speed, ISO and Exposure by Al Judge
Adobe Photoshop Classroom in a Book by Andrew Faulkner
Alex Webb and Rebecca Norris Webb on Street Photography and the Poetic Image by Alex Webb
Garry Winogrand Metropolitan Museum, New York by Leo Rubinfien
Personal Best by Elliott Erwitt
Film Is Not Dead by Jonathan Canlas
Creative Black and White by Harold Davis
The Digital Photography Book by
Ansel Adams by Ansel Adams
Walker Evans by Lincoln Kirstein
Speedliter's Handbook by Syl Arena
Steve McCurry by Steve McCurry
Road to Seeing by Dan Winters
Annie Leibovitz by Annie Leibovitz
Sleeping by the Mississippi by Alec Soth
Josef Koudelka by Josef Koudelka
Understanding Close-Up Photography by Bryan Peterson
The Flash Book by Scott Kelby
Bryan Peterson's Understanding Composition Field Guide by Bryan Peterson
The Visual Toolbox by David Duchemin
Trent Parke by Trent Parke
Scott Kelby's Digital Photography Boxed Set, Parts 1, 2, 3, and 4 by Scott Kelby
The Last Resort by Martin Parr
Digital Photography by Henry Horenstein
Richard Avedon by Michael Holm
Complete Digital Photography, 8th by Ben Long
National Geographic Image Collection by National Geographic
Bill Brandt by Sarah Hermanson Meister
Beyond Snapshots by Rachel Devine
Understanding Color in Photography by Bryan Peterson
Complete Digital Photography by Ben Long
Helen Levitt by Helen Levitt
One Face 50 Ways by Imogen Dyer
Advancing Your Photography by Marc Silber
Humans of New York by Brandon Stanton
National Geographic The Photo Ark by Joel Sartore
Underwater Dogs by Seth Casteel
William Eggleston's Guide by John Szarkowski
Mountain Light by Galen A. Rowell
Destinations of a Lifetime by National Geographic
The Digital Photography Book, Part 2 by Scott Kelby
Overview by Benjamin Grant
Portraits by Steve McCurry
Gregory Heisler by Gregory Heisler
The Family of Man by Edward Steichen
Henri Cartier-Bresson by Henri Cartier-Bresson
National Geographic Rarely Seen by National Geographic
Vivian Maier by John Maloof
Photography Q&A by Zack Arias
Ansel Adams at 100 by John Szarkowski
The Photographer's Mind by Michael Freeman
Peter Lindbergh. A Different Vision on Fashion Photography by Thierry-Maxime Loriot
Read This If You Want to Take Great Photographs of People by Henry Carroll
Women by National Geographic
Looking at Photographs by John Szarkowski