Ken Block
Recommended Books
Kenneth Block is a professional rally driver with the Hoonigan Racing Division, formerly known as the Monster World Rally Team. Block is also one of the co-founders of DC Shoes. Over the years, he has also competed in many action sports events including skateboarding, snowboarding, and motocross.
Sort by
Latest Recommendations First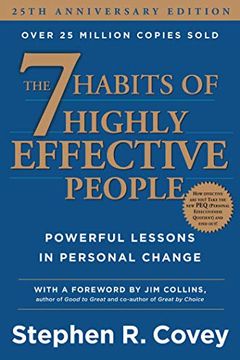 Discover the life-changing model that became an instant sensation when released. The Seven Habits of Highly Effective People by Stephen Covey is an education in living life effectively and achieving success. Learn how to implement Covey's model and understand the hidden implications in this complete and comprehensive guide. Don't miss out on the simple things you can do to navigate your life correctly and become highly effective in all areas of your life.
Also helped me really be successful.     
–
source
This classic, bestselling self-help book offers rock-solid advice for personal and professional success. With over 15 million copies sold, the principles in this book have helped famous people reach new heights in their careers and personal lives. Discover the six ways to make people like you, the twelve ways to win people to your way of thinking, and the nine ways to change people without arousing resentment. Perfect for anyone looking to achieve maximum potential in the competitive modern age.
One of the first books that really helped me achieve my management style and what's helped me really be successful.     
–
source