Jason Goldman
Recommended Books
Jason Goldman is the former chief digital officer of the White House, where he worked to develop online engagement strategy and outreach. Goldman was part of the Blogger team acquired by Google in 2003. He worked as a product manager for Google from 2003 to 2006. In 2007, he was on the founding team of Twitter, where he was head of product and served on the board of directors until 2010. Along with Twitter cofounders Evan Williams and Biz Stone, he started the Obvious Corporation, which has helped found and finance companies such as Branch and Medium.
Sort by
Latest Recommendations First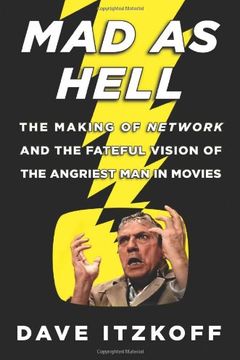 Mad as Hell
The Making of Network and the Fateful Vision of the Angriest Man in Movies
Learn about the behind-the-scenes story of Network, the iconic movie that transformed the way we think about television and corporate power. Follow the journey of Paddy Chayefsky, the visionary screenwriter behind the film, and the cast and crew who brought his outlandish vision to life during a time of cultural turmoil. Mad as Hell offers a riveting account of the making of this still-startling film and its lasting impact on popular culture.
Dave's book is an incredibly fun and informative read. Highly recommended for anyone who has an interest in how movies are made and in particular the making of Chayefsky's masterpiece.     
–
source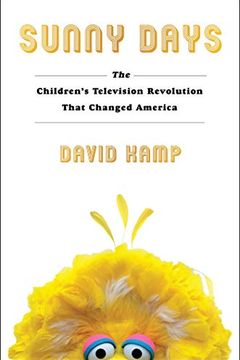 Sunny Days
The Children's Television Revolution That Changed America
Explore the inspiring behind-the-scenes story of the cultural heroes who revolutionized children's television with Sunny Days. From the creation of Sesame Street to Mister Rogers' Neighborhood, Free to Be...You and Me, and Schoolhouse Rock!, discover how these beloved programs taught kids about diversity, the ABCs, and feminism through a fun 1970s lens. Author David Kamp's rigorous research and interviews with TV figures Joan Ganz Cooney, Marlo Thomas, and Rita Moreno make for a fascinating and joyful testament to what Americans can achieve at their best.
I liked this book a lot! In particular the history of the policy choices that led to the funding and support of children's television. Also a nice dog seems to like it.     
–
source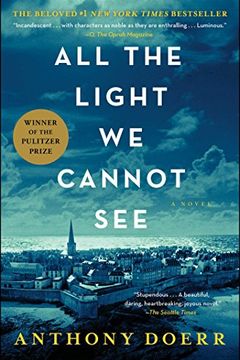 Set against the backdrop of World War II, this beautiful and moving novel follows the intertwined lives of a blind French girl and a German boy. When Marie-Laure and her father must flee Paris for the walled citadel of Saint-Malo, they carry with them a valuable and dangerous jewel from the Museum of Natural History. Meanwhile, Werner Pfennig grows up enchanted by a radio he finds in a mining town in Germany, and becomes enlisted to track down the resistance. As their paths converge, they must try to be good to each other in the midst of the devastation of war. With stunning detail and captivating prose, this National Book Award finalist is a must-read for lovers of historical fiction.
All The Light We Cannot See is the best book I've read in a while. I tend to speed read and here I savored every word; the writing is just effortlessly beautiful. I hope it's made it onto high school WWII syllabi by now.     
–
source