Sort by
Latest Recommendations First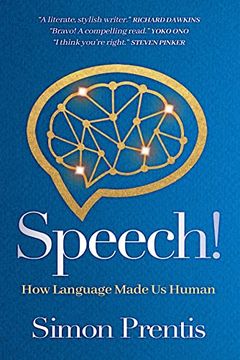 What makes us human? Why are we the only animals who wear clothes, drive cars, trawl the internet, and fly helicopters on Mars? It's all because we've learnt to talk: yet remarkably, we still don't know how we did it. SPEECH! suggests an answer that's been hiding in plain sight – the simple yet radical shift that turned our analog grunts and shriek...
"Speech" by Simon Prentis. Enigmatic book. Glad to have read it. About importance of language more than its origin. Musings of an intelligent, decent, well-read ,well-travelled polyglot, well-versed in cultures as well as languages, a literate, stylish writer @memesovergenes     
–
source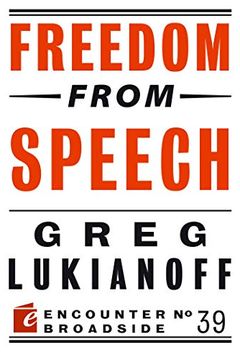 This is a surreal time for freedom of speech. While the legal protections of the First Amendment remain strong, the culture is obsessed with punishing individuals for allegedly offensive utterances. And academia – already an institution in which free speech is in decline – has grown still more intolerant, with high-profile "disinvitation" efforts a...
Just read 'Freedom from Speech' by Greg Lukianoff (@glukianoff, co-author of 'The Coddling of the American Mind', which is also very good, by the way). Strong title, and the book lives up to it. It's short, in a series the publishers call Broadsides. Strongly recommended.     
–
source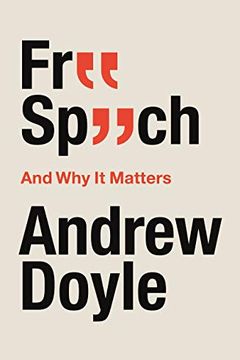 Towards the end of the twentieth century, those who advocated what became known as 'Political Correctness' rightly identified the ways in which marginalised groups were often disparaged in everyday speech. Casual expressions of homophobia, racism and sexism went from being commonplace to being rejected by the vast majority of the public over the co...
Just read @andrewdoyle_com's powerful book, Free Speech & Why it Matters. Feeling very persuaded, so morally should read opposing view. Any sensible defence of prosecuting "hate speech"? Especially the astonishing Scottish proposal to prosecute hate speech in privacy of home?     
–
source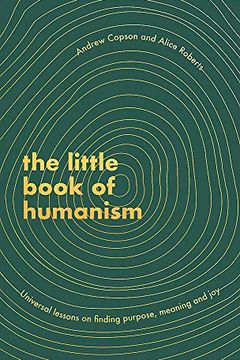 The Little Book of Humanism by Andrew Copson & Alice Roberts is a delight. Give it like a bunch of flowers to someone you love. A compendium of uplifting quotations woven together by the two leading figures in today's Humanists UK (new name for British Humanist Association).     
–
source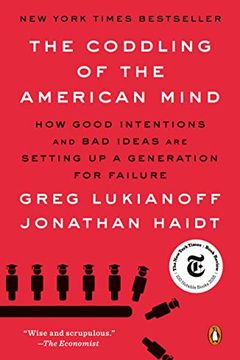 The Coddling of the American Mind by Greg Lukianoff and Jonathan Haidt, audiobook read by @JonHaidt. Utterly superb book, recommended unreservedly. Brilliant book, exposes one of the major things wrong with society today. Please please read it.     
–
source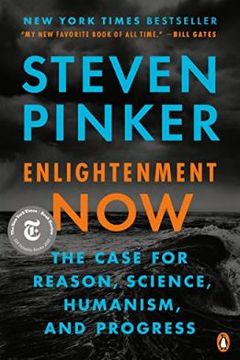 Enlightenment Now is such a truly brilliant book, elegantly written, sparkling with wit, driving nails hard home on every page, I can only conclude that the few carping, mean-spirited negative reviewers are jealous.     
–
source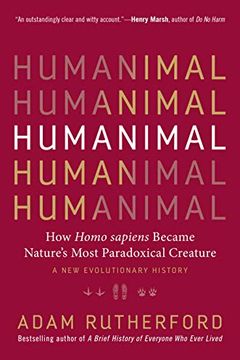 Finished The Book of Humans by Adam Rutherford. It's really very good. Highly stimulating, lots to think about, lots to learn. Very well-written, though the occasional bouts of over-egged political correctness burst onto the page a little jarringly. Thoroughly recommended.     
–
source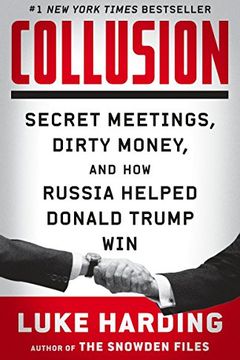 Well, if you thought Michael Wolff's book was dynamite, just wait till you read Luke Harding's Collusion. Meticulously, scrupulously researched, leaves no room for doubt. Utterly damning. Devastating. Putin comes across as a deeply nasty piece of work, Trump a blundering idiot.     
–
source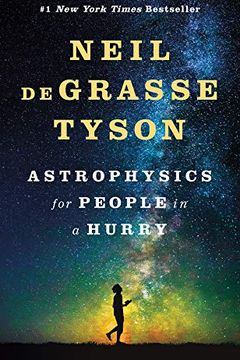 Finished @NeilTyson's mellifluous reading of Astrophysics for People in a Hurry. Lovely book. Last chapter worthy of Carl Sagan himself.     
–
source
Jan Morris's book, Conundrum, is a beautifully written account of what it's like to feel you're a woman trapped in a man's body.     
–
source
The Good News Club by Katherine Stewart