Sort by
Latest Recommendations First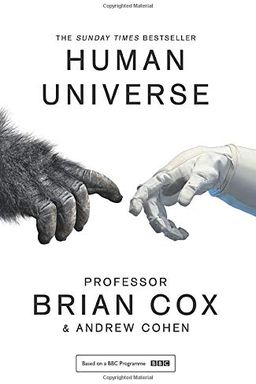 Discover the wonder of human existence and our place in the universe in this captivating book. Written by a renowned scientist, it poses thought-provoking questions about our origins and destiny, reminding us of the beauty and significance of human life. Through the language of science, the book celebrates our incredible transformation from apemen to spacemen, inviting us to marvel at the exponentiation of knowledge generated by science. A love letter to humanity, Human Universe is a must-read for those curious about the mysteries of the universe.
Now re-reading (actually listening to) Brian Cox & Andrew Cohen's wonderful book, Human Universe. Beautifully & intelligently written (& the same goes for Samuel West's reading). A book that fills one with admiration for science as perhaps humanity's most sublime achievement.     
–
source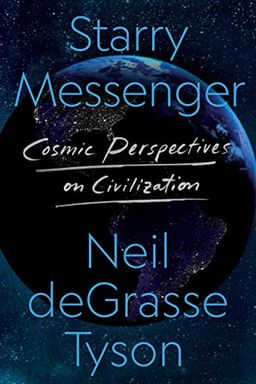 This book explores crucial topics like war, politics, religion, truth, beauty, gender, and race, all from a cosmic perspective provided by the renowned astrophysicist Neil deGrasse Tyson. With insightful and illuminating prose, it challenges the polarization of our cultural and political views while making a passionate case for the importance of science and a deep understanding of our place in the universe. From global conflict resolution to the value of life itself, this book offers a refreshing outlook on society and civilization.
Just read @NeilTyson's latest book, Starry Messenger, the title appropriately a translation of Galileo's Siderius Nuncius. Every page lit up by an original poetic imagination but bearing the unmistakable stamp of a rational mind, steeped in maths and science.     
–
source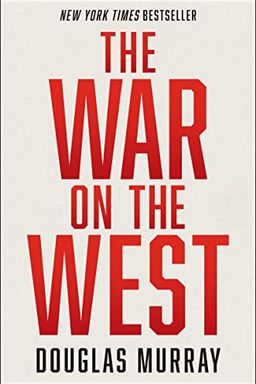 In The War on the West, bestselling author Douglas Murray challenges why only Western nations are blamed for the flaws in humankind's history. Murray explores how discussing the flaws and crimes of non-Western cultures is deemed hate speech, while celebrating their contributions is acceptable. He exposes how dishonest scholars, hatemongers, hostile nations, and human rights abusers use polarization and lies to distract from their ongoing villainy while attacking reason, democracy, science, progress, and the citizens of the West. From highlighting the hypocrisy in protests to defending enlightenment values, Murray calls for a necessary reckoning and defense of justice and equality.
Forget labels like "right wing" & "dark web", read a book without preconceptions about the author & judge what it actually says. For what it's worth, I always vote left & I think Douglas Murray's The War on the West is utterly superb. Please read it with an open mind. Please.     
–
source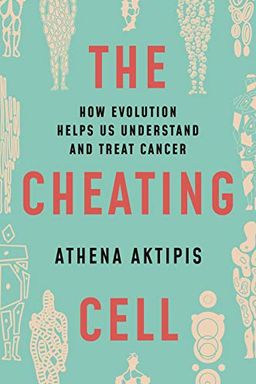 "The Cheating Cell" explores the close relationship between evolution and cancer, revealing that cancer is a natural result of the processes that created life. Athena Aktipis explains how understanding cancer's evolutionary origins can lead to new and effective treatments. By accepting cancer as part of our past, present, and future, treatments can become smarter and more humane. This book unifies the latest research from biology, ecology, medicine, and social science, challenging readers to rethink cancer's fundamental nature and our relationship to it.
The Cheating Cell by @AthenaAktipis. Darwinian approach to evolution of cancer and cancer-resistance. Brilliant book, up there with Nesse & Williams. Tussle between opposing selection pressures means cancer is an inevitable byproduct of selection for individual advantage.     
–
source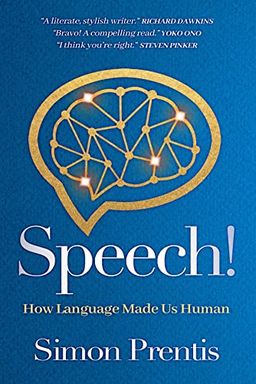 Discover the extraordinary power of speech and how it made us human. This book explores the simple yet radical shift that turned our grunts and shrieks into language, allowing us to share ideas and link up our minds. Follow the epic tale of our roller-coaster ride with language from hunter-gatherer to modern-day urbanites. This fascinating journey traces the struggle for knowledge against culture, religion and identity, leading to a destination we may still resist, but ultimately cannot escape.
"Speech" by Simon Prentis. Enigmatic book. Glad to have read it. About importance of language more than its origin. Musings of an intelligent, decent, well-read ,well-travelled polyglot, well-versed in cultures as well as languages, a literate, stylish writer @memesovergenes     
–
source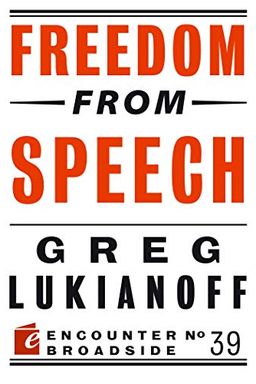 'Freedom from Speech' by Greg Lukianoff is a bold and insightful Broadside that explores how free speech is under threat like never before. Lukianoff argues that increasingly intolerant, politically-correct culture and academia are growing obsessed with punishing individuals for their supposed offensive speech. With powerful examples, this important book asserts that if we don't start acknowledging this trend, then the threats to free speech will only continue to get worse. Discover how people are fighting back and demanding freedom from speech.
Just read 'Freedom from Speech' by Greg Lukianoff (@glukianoff, co-author of 'The Coddling of the American Mind', which is also very good, by the way). Strong title, and the book lives up to it. It's short, in a series the publishers call Broadsides. Strongly recommended.     
–
source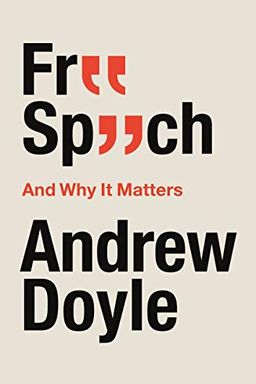 This book is a defense of free speech and takes on the issue of "cancel culture", which seeks to silence those with controversial or offensive opinions. Andrew Doyle argues that surrendering our freedoms to those in power is far worse than allowing harmful speech. This book is a must-read for those concerned about the state of public discourse.
Just read @andrewdoyle_com's powerful book, Free Speech & Why it Matters. Feeling very persuaded, so morally should read opposing view. Any sensible defence of prosecuting "hate speech"? Especially the astonishing Scottish proposal to prosecute hate speech in privacy of home?     
–
source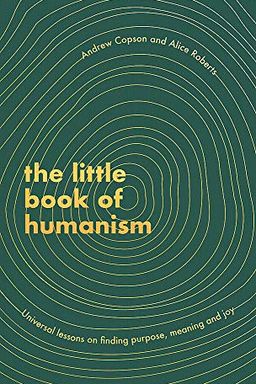 Discover the humanist way of living well in The Little Book of Humanism. Alice Roberts and Andrew Copson compile over two thousand years of humanist wisdom, providing stories, quotes and meditations on how to live an ethical and fulfilling life, grounded in reason and humanity. With universal insights and beautiful illustrations, this book is a timeless anthology of humanist thought from history's greatest thinkers.
The Little Book of Humanism by Andrew Copson & Alice Roberts is a delight. Give it like a bunch of flowers to someone you love. A compendium of uplifting quotations woven together by the two leading figures in today's Humanists UK (new name for British Humanist Association).     
–
source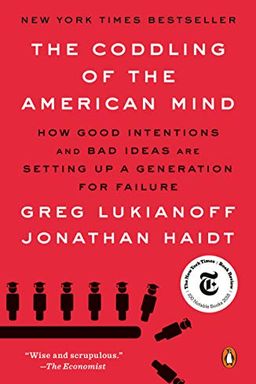 This nonfiction book delves into the rising rates of anxiety, depression, and suicide on college campuses and nationally, and explores the origins of the problem. Through investigating three terrible ideas that have become commonplace in American childhood and education, the authors outline how this culture of safetyism interferes with young people's development. The book is perfect for anyone who is confused by the changes taking place on college campuses, has children, or is concerned about Americans' growing inability to live, work, and cooperate across party lines.
The Coddling of the American Mind by Greg Lukianoff and Jonathan Haidt, audiobook read by @JonHaidt. Utterly superb book, recommended unreservedly. Brilliant book, exposes one of the major things wrong with society today. Please please read it.     
–
source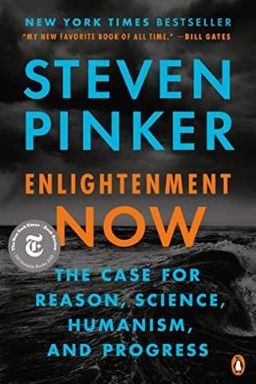 Discover the gift of the Enlightenment in this groundbreaking assessment of the human condition in the 21st century. Follow cognitive scientist Steven Pinker as he encourages readers to step away from the doom and gloom headlines and embrace reason and science. Through stunning data and graphs, Pinker illustrates that life, health, prosperity, safety, peace, knowledge, and happiness are on the rise. But, Pinker warns, we must defend the Enlightenment ideal against human nature's tribalism, authoritarianism, demonization, and magical thinking. With literary flair, Enlightenment Now makes the case for reason, science, and humanism - the ideals we need to confront our problems and continue our progress.
Enlightenment Now is such a truly brilliant book, elegantly written, sparkling with wit, driving nails hard home on every page, I can only conclude that the few carping, mean-spirited negative reviewers are jealous.     
–
source
Collusion by Luke Harding
Astrophysics for People in a Hurry by Neil deGrasseTyson
What a Wonderful World by Marcus Chown
The Good News Club by Katherine Stewart