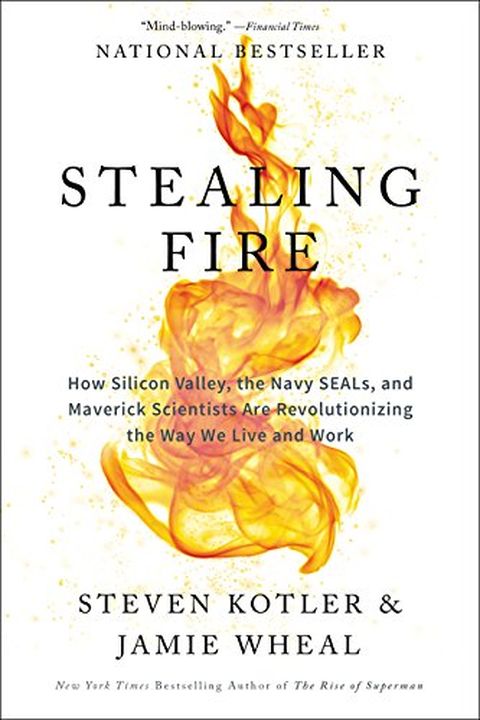 Stealing Fire
How Silicon Valley, the Navy SEALs, and Maverick Scientists Are Revolutionizing the Way We Live and Work
Steven Kotler
NATIONAL BESTSELLER "A mind-blowing tour along the path from sex and drugs to R&D." - Financial Times It's the biggest revolution you've never heard of, and it's hiding in plain sight. Over the past decade, Silicon Valley executives like Eric Schmidt and Elon Musk, Special Operators like the Navy SEALs and the Green Berets, and maverick scientists ...
Publish Date
2018-05-08T00:00:00.000Z
2018-05-08T00:00:00.000Z
First Published in 2017
Recommendations
I had a beautiful run in the rain today while listening to kotler.steven's "Stealing Fire". benaskren recommended it to me, and it's an excellent book on the power of meditation and…     
–
source
Incredibly well written, draws stories from antiquity to the present, and provides the absolute best overview of state shifting practices of any book I have ever encountered.     
–
source