Sort by
Latest Recommendations First
This stunning debut weaves together essay and autofiction exploring the deep connection between two writers centuries apart. After stumbling upon an extraordinary poem composed by an Irish noblewoman in the 1700s, a young mother becomes obsessed with its parallels to her own life and sets out to uncover the rest of the story. A timeless tale of one woman freeing her voice by reaching into the past and finding another's.
Discover the quirks and intricacies of the English language spoken in Ireland with this comprehensive glossary. Featuring over 500 headwords, including words of Irish origin and English words with unique meanings in Ireland, the book includes examples from contemporary authors and press. Special sections on spelling, pronunciation, and the changing status of Irish and English add depth to this informative guide. Perfect for anyone looking to understand the nuances of Hiberno-English.
A great book. Grma Tom.     
–
source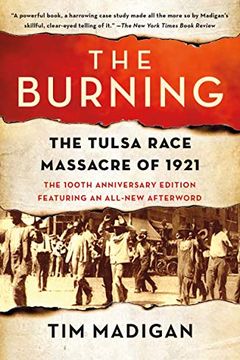 This definitive work of American history skillfully places the Tulsa Massacre in a broader historical context, revealing the systemic racism at the root of our problems today. The Burning recreates the town of Greenwood at the height of its prosperity, explores the currents of hatred, racism, and mistrust, and documents the subsequent silence that surrounded the devastation. An essential read as America reckons with its racial past.
This book is essential reading for anyone trying to understand race relationships in the USA. Tim Madigan tells the story of the Massacre in Tulsa in 1921. This book gives a graphic context to the killing decades later of George Floyd and other African Americans.     
–
source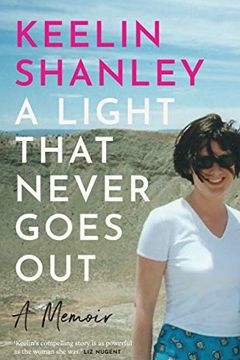 Discover a poignant memoir of courage and resilience in A Light That Never Goes Out. Written by journalist Keelin Shanley, the book chronicles her remarkable career as an investigative journalist alongside her battle with cancer. With honesty and openness, Keelin shares her experiences of seeking meaning and purpose while facing challenging health obstacles. Co-written with Alison Walsh and completed posthumously by her husband Conor Ferguson, this book is a testament to the human spirit and a reminder to live life to the fullest.
I have just finished reading this outstanding book-in 2 sittings. To me Keelin was an honest,non judgemental, probing interviewer. Her writing shows her good heart. Her husband Conor says all that needs to be said of loving relationships, life's challenges and his wonderful wife.     
–
source
A heartwarming and inspiring fable for all ages, this book by a beloved British illustrator features four unlikely friends who embark on a journey of self-discovery and universal lessons. Through 100 stunning hand-drawn illustrations and charming, hand-written text, readers will laugh, cry, and be reminded of the power of kindness, hope, and friendship. A must-read modern classic for fans of The Tao of Pooh and The Alchemist.
What a great book. Grma Á agus M. Xo     
–
source
A MMA fighter with Factor XIII deficiency, Paddy Holohan, finds solace in the octagon - a place where survival is paramount. Despite the danger, he continues to fight until he reaches the pinnacle of his career, and then experiences a public downfall. Looking back on his journey, Holohan finds redemption and meaning behind his dedication to the sport. This is his story.
Grma P. Nollaig shona 2 all yours. The book is great. Xo     
–
source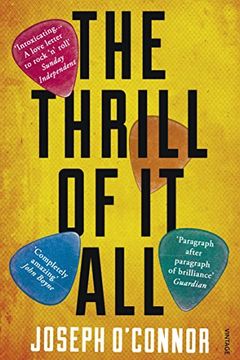 "The Thrill of It All" follows the journey of a makeshift family of musicians over 25 years, as they chase fame and navigate the haunting ghosts of their pasts. This heartwarming and funny novel is infused with an evocative soundtrack of blues, ska, punk, and more, spanning from suburban England to Manhattan's East Village and culminating in a Dublin evening in July 2012 that changes everything. Perfect for anyone who's ever loved a song, this book explores themes of loyalty, friendship, and the call of the muse.
This is a great book. Joseph 0 Connor is a wonderful writer. Made me cry in the end.     
–
source
A powerful collection of poems from Laurence McKeown, written during and after his time as a political prisoner in Northern Ireland. They touch on themes of politics, family, comradeship, longing, desire, and love. McKeown's observations on life are at times humorous and at other times tragic, but always express hope and a belief in shared humanity. A must-read for anyone interested in personal and political struggles.
This is a great book by Laurence. His poetry is brilliant. One poem , Margaret, a revealing honest and moving tribute to his mother, is very special. Laurence survived 70 days on hungerstrike. If you like poetry you will love Threads. Maith thú Laurence.     
–
source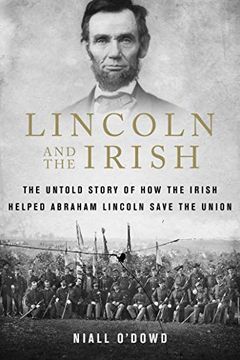 Explore the fascinating relationship between Abraham Lincoln and the Irish immigrants who played a pivotal role in the Civil War. Journalist Niall O'Dowd offers unique insights into the initial mutual disdain that evolved into a strong bond of trust and support. Discover how the Irish, seeking refuge from the famine, became instrumental in safeguarding the Union and how their courage helped secure victory for Lincoln. A compelling read for history buffs and anyone interested in the pivotal role of immigrants in American history.
A great book by Niall O Dowd. A fascinating story very well told. Read it on the plane on way home. Go raibh maith sgat Niall.     
–
source
This novel brings to life the struggles and triumphs of a community of Irish fishermen on the western coast. It offers a privileged glimpse into their world, joining them in their griefs and pleasures. The storytelling is raw, honest and free of pretense.
This Great Book Made Me Weep Four Times & Laugh Aloud Twice. God Bless Peadar O Donnell.     
–
source
Hillbilly Elegy by J. D. Vance
The Wrath of Angels by John Connolly