Gbenga Sesan
Recommended Books
Gbenga Sesan is a social entrepreneur who delivers Information and communications technology to the under served. He has had a career in the application of Information and Communication Technologies for Development – for individuals, institutions, nation-states, regional entities and the international community.
Sort by
Latest Recommendations First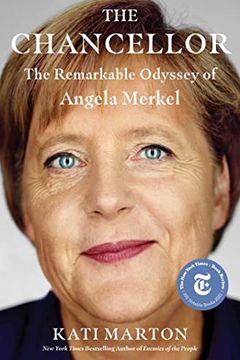 Explore the remarkable rise and political brilliance of the world's most elusive woman in this captivating and timely biography. From a Soviet-controlled East Germany upbringing to becoming the unofficial leader of the West, Angela Merkel's political genius lies in talking with adversaries, negotiating without compromising her moral convictions, and enacting bold changes during crises. Discover how she has confronted Russian aggression, provided homes for refugees, unified Europe, and survived extraordinary challenges, while remaining a role model for gaining and keeping power with integrity. This great morality tale shows the difference an exceptional leader can make for the greater good of a country and the world.
It took me a while to finish reading "The Politics of Trauma". So many things to pause and think about as you read the book. Now half-way into reading "The Chancellor: The Remarkable Odyssey of Angela Merkel" by Kati Marton. Insightful look into a very private but deliberate life     
–
source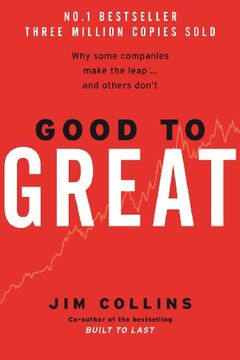 Discover the secrets to taking your company from good to great through the groundbreaking research conducted by Jim Collins and his team. Delve into the distinguishing characteristics of elite companies that achieved long-term sustained performance and beat the general stock market by seven times. Uncover surprising findings on leadership, simplicity in strategy, discipline, technology, and more. This book will challenge your beliefs about what it takes to transform a company and leave you with a newfound perspective on management strategy and practice.
Just finished reading Good to Great again. Forces for Good and Good to Great are absolutely fantastic books on their own but also quite complementary. Regardless of the enterprise's motive, deliberate leadership and actions clearly do matter.     
–
source
Discover the Japanese concept of ikigai and bring meaning to your life with this international bestseller. Everyone has an ikigai – a reason for living – and unlocking it leads to a happier, longer life. In this book, the secrets of longevity and happiness are revealed by the daily habits of the world's longest-living people. Learn how to find your own purpose and satisfaction through the intersection of passion, mission, vocation, and profession. With practical tools and inspiring stories, uncover your own ikigai and experience the joy of always being busy.
Started reading this unputdownable book yesterday, just before leaving Palo Alto. Less than 20 hours later, I've gone through one of the best books I've read in a while. I look forward to reading the other book I got on the same subject, "How to Ikigai".     
–
source