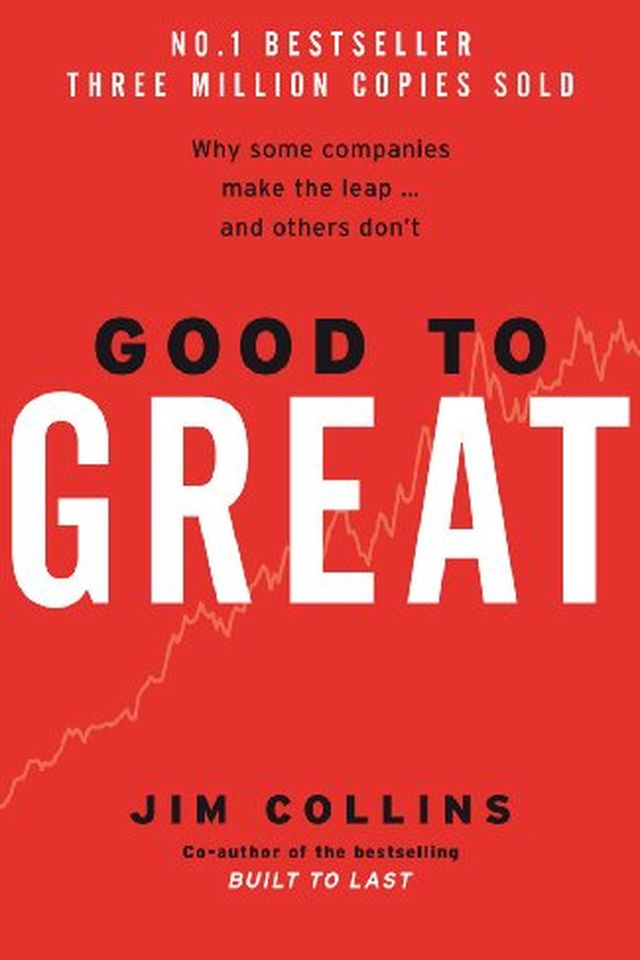 Good To Great
Why Some Companies Make The Leap and Others Don't
Jim Collins
Discover the secrets to taking your company from good to great through the groundbreaking research conducted by Jim Collins and his team. Delve into the distinguishing characteristics of elite companies that achieved long-term sustained performance and beat the general stock market by seven times. Uncover surprising findings on leadership, simplicity in strategy, discipline, technology, and more. This book will challenge your beliefs about what it takes to transform a company and leave you with a newfound perspective on management strategy and practice.
Publish Date
2001-10-16T00:00:00.000Z
2001-10-16T00:00:00.000Z
Recommendations
@cryptokingkitty Have it in my collection, and read it a few times. Good book.     
–
source
The great management book.     
–
source
The scientific method can be applied to business. This book draws powerful lessons from data.     
–
source
Q. - What's your favourite business book you'd advise to young entrepreneurs and why? M.L. -Some good ones from the "pure business" category: Zero to One, The Hard Thing About Hard Things, The Innovator's Dilemma, Good to Great, etc. Personally, I prefer less advice, more history. From my favorite business segment: Too Big To Fail, Ascent of Money, When Genius Failed, etc. Books on applied psychology (Influence, Predictably Irrational, etc) are another way to round out primarily technological education :)     
–
source
Just finished reading Good to Great again. Forces for Good and Good to Great are absolutely fantastic books on their own but also quite complementary. Regardless of the enterprise's motive, deliberate leadership and actions clearly do matter.     
–
source
@TouchPH Good to Great! By Jim Collins. My goodness, that book changed how I approach everything! #PHBookFestival     
–
source
As a business person, I love Good to Great.     
–
source
It's too good. Definitely a must read.     
–
source