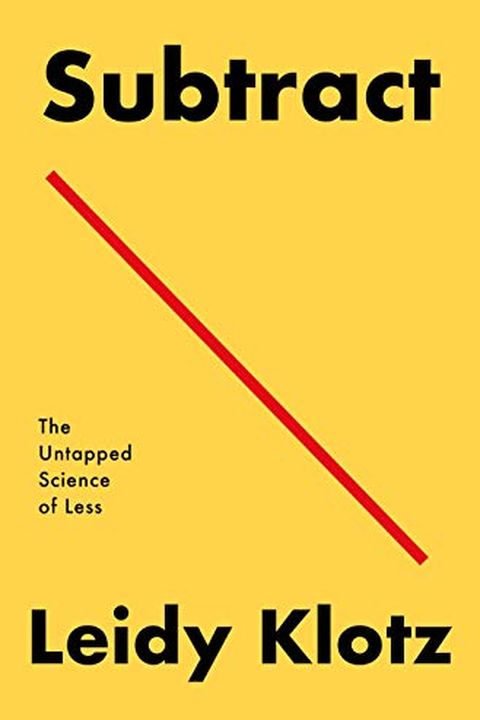 Subtract
The Untapped Science of Less
Leidy Klotz
Blending behavioral science and design, Leidy Klotz's Subtract: The Untapped Science of Less offers a scientific appreciation of why we underuse subtraction—and how to access its untapped potential. When humans solve problems, we overlook an incredibly powerful option: We don't subtract. We pile on "to-dos" but don't consider "stop-doings." We crea...
Publish Date
2021-04-13T00:00:00.000Z
2021-04-13T00:00:00.000Z
Recommendations
Combining his training in architectural engineering and behavioral science, a University of Virginia scholar pinpoints a gaping hole in our mental math: we're constantly adding tasks, commitments, and possessions to our lives while neglecting to subtract any. If the defining word of your life is 'more,' this book is for you.     
–
source
Springsteen, Strunk and White, and the virtues of removing the old Embarcadero freeway in San Francisco. @Leidyklotz makes a compelling case that less is more. Best book I've read this year. #frictionproject     
–
source