Sort by
Latest Recommendations First
@biomechstu @AmazonUK @dr_jump_uk A very good book!     
–
source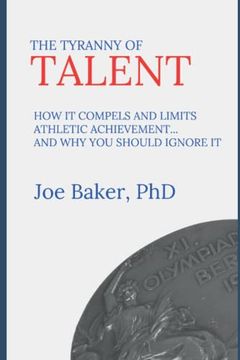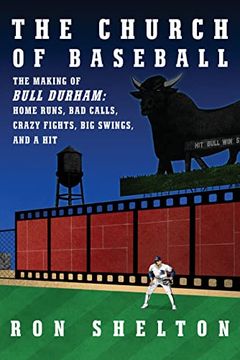 From the award-winning screenwriter and director of cult classic Bull Durham, the extremely entertaining behind-the-scenes story of the making of the film, and an insightful primer on the art and business of moviemaking. Bull Durham, the breakthrough 1988 film about a minor league baseball team, is widely revered as the best sports movie of all tim...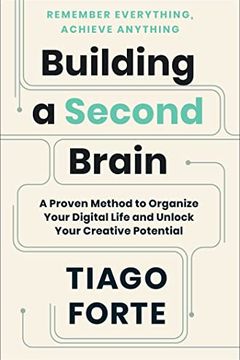 A revolutionary approach to enhancing productivity, creating flow, and vastly increasing your ability to capture, remember, and benefit from the unprecedented amount of information all around us.For the first time in history, we have instantaneous access to the world's knowledge. There has never been a better time to learn, to contribute, and to im...
Tony Fadell led the teams that created the iPod, iPhone and Nest Learning Thermostat and learned enough in 30+ years in Silicon Valley about leadership, design, startups, Apple, Google, decision-making, mentorship, devastating failure and unbelievable success to fill an encyclopedia.So that's what this book is. An advice encyclopedia. A mentor in a...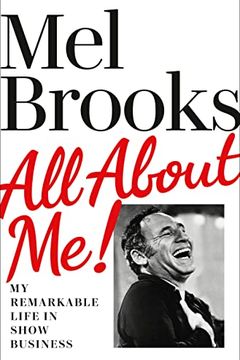 At 95, the legendary Mel Brooks continues to set the standard for comedy across television, film, and the stage. Now, for the first time, this EGOT (Emmy, Grammy, Oscar, Tony) winner shares his story in his own words. "I hope fans of comedy will get a kick out of the stories behind my work, and really enjoy taking this remarkable ride with me."—Mel...
A masterful, timely, fully authorized biography of the great and hugely influential biologist and naturalist E. O. Wilson, one of the most ground-breaking and controversial scientists of our time--from the Pulitzer Prize-winning author of The Making of the Atomic Bomb "An impressive account of one of the 20th century's most prominent biologists, fo...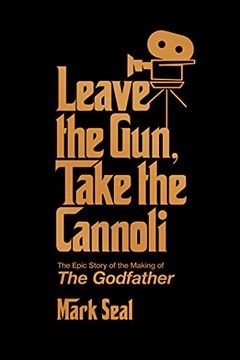 This "wickedly pacey page-turner" (Total Film) unfurls the behind-the-scenes story of the making of The Godfather, fifty years after the classic film's original release.The story of how The Godfather was made is as dramatic, operatic, and entertaining as the film itself. Over the years, many versions of various aspects of the movie's fiery creation...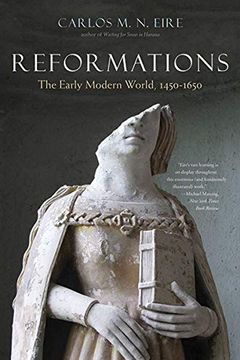 This work has been selected by scholars as being culturally important, and is part of the knowledge base of civilization as we know it. This work was reproduced from the original artifact, and remains as true to the original work as possible. Therefore, you will see the original copyright references, library stamps (as most of these works have been...
What is talent? How do you get the best out of yourself? What are the secrets of leadership? In Edge, Ben Lyttleton gets unprecedented access to some of the world's top football clubs to discover their innovative methods for developing talent – and reveals how we can use them in our everyday lives. Elite teams now look for an edge by improving the ...
Do Hard Things by Steve Magness
The Eagles of Heart Mountain by Bradford Pearson
Essentialism by Greg McKeown
The Playmaker's Decisions by Daniel Peterson
The Socrates Express by Eric Weiner
Consistency Is Key by Jay Johnson
El Norte by Carrie Gibson
The Playmaker's Advantage by Leonard Zaichkowsky
Behave by Robert M. Sapolsky
The Athletic Skills Model by René Wormhoudt, Geert J.P. Savelsbergh, Jan Willem Teunissen, Keith Davids
Smarter Faster Better by Charles Duhigg
Coaching Better Every Season by Wade Gilbert
The War of Art by Steven Pressfield
Practice Perfect by Doug Lemov
The Innovator's DNA by Jeff Dyer, Hal Gregersen, Clayton M. Christensen
And I Was There by Rear Admiral Edwin T. Layton
Human Movement by Joseph R Higgins
By Thomas E. Ricks - The Generals by
Run, run, run, by Fred Wilt
How they Train. Half Mile to Six Mile. by Fred Wilt