Sort by
Latest Recommendations First
Discover the groundbreaking biomechanics book from Dr. Cleather that challenges training myths and underscores the importance of force in effective coaching. From strength and conditioning to athletics, this easy-to-read book is essential for both coaches and athletes alike. Get your copy today!
@biomechstu @AmazonUK @dr_jump_uk A very good book!     
–
source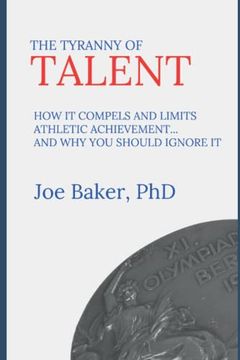 "The Tyranny of Talent" delves into the influence that our beliefs about "talent" have on our lives, from how we respond to challenges to how we interact with others. With a focus on sports, Joe Baker and his colleagues explore the concept of talent, its value in both athletic and non-athletic settings, and the misunderstandings that continue to limit our long-term development and success. This book offers a 21st century approach to sporting talent, challenging traditional viewpoints and emphasizing the critical roles of both nature and nurture in determining our destinies.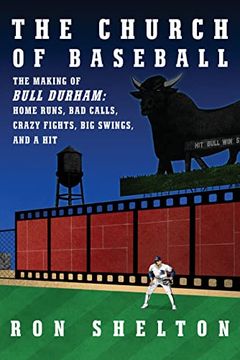 Uncover the fascinating story behind the making of one of the greatest sports movies of all time, Bull Durham. Go behind-the-scenes and learn how the film came to be, from the challenges of financing to the joys of organizing a baseball camp for the actors. Award-winning screenwriter and director Ron Shelton shares his insights on the art and business of moviemaking, while also delving into the singular romance of baseball. This engaging and witty book will leave you with a newfound appreciation for the film and the sport.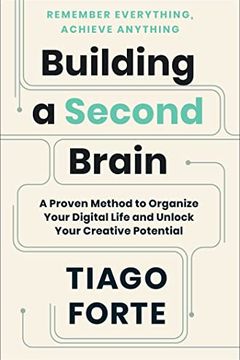 Discover a revolutionary approach to productivity and enhancing your ability to capture and benefit from the vast amount of information available to us. With the creation of a personal Second Brain, you can confidently tackle your most important projects and goals. This eye-opening and accessible guide will show you how to easily organize your ideas, notes, and creative work across all your devices, unlocking the full potential of your knowledge and enabling meaningful improvements in your work and life.
"Build" by Tony Fadell is the ultimate mentor in a box, full of personal stories, practical advice, and fascinating insights on leadership, design, startups, Apple, Google, decision-making, mentorship, devastating failure, and unbelievable success. Each quick 5-20 page entry builds on the previous one, charting Tony's personal journey from a product designer to a leader, from a startup founder to an executive to a mentor. Written for anyone who wants to grow at work, this book is designed to help readers with the problems they're facing right now. Tony's unorthodox advice is based on old school principles that are still as relevant today as they were in the past. Get ready to learn from one of the most impactful people of the 20th century and make things worth making.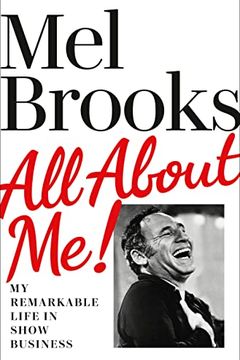 A must-read for all fans of American comedy, this book charts the meteoric rise of a master storyteller from Depression-era kid in Brooklyn to EGOT winner. Mel Brooks shares his never-before-told anecdotes and remembrances from his incredible career in television, film, and the stage. From serving in the US Army during WWII to co-creating the iconic 2000 Year Old Man comedy albums and producing groundbreaking films like The Fly, Brooks always mined his experiences for material. Learn about his friendships and collaborations with comedic greats like Carl Reiner, Gene Wilder, and Madeleine Kahn, as well as the great love of his life, Anne Bancroft. This book is filled with tales of struggle, achievement, and camaraderie, giving readers a deeper understanding of the incredible body of work behind one of the most accomplished and beloved entertainers in history.
This highly anticipated scientific biography delves into the life and work of the controversial biologist and naturalist E.O. Wilson. From his ground-breaking research on social insects to his views on the importance of biodiversity, Wilson's work has made a lasting impact on the scientific community. Written by acclaimed author Richard Rhodes, this authorized biography draws on extensive research and unprecedented access to Wilson's papers and associates. A must-read for anyone interested in the life of one of the most eminent American scientists of our time.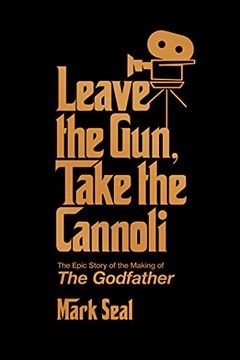 Discover the dramatic and operatic behind-the-scenes story of the making of a classic American film, told by Mark Seal. Drawing on new conversations with director Francis Ford Coppola and key players such as actors Al Pacino and James Caan, Seal writes the definitive look at the making of The Godfather. Uncover the movie that revolutionized filmmaking, saved a struggling author, and sparked a war between the sharks of Hollywood and the Mob. This wickedly pacey page-turner is a must-read for fans of books about moviemaking.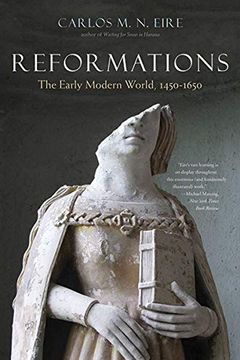 Discover a culturally important work that offers a glimpse into ancestral Normandy. In this book, scholars explore the ethnology, life, customs, furniture, utensils, costumes, and dialects of the region. This reproduction of the original artifact aims to keep the work as true to its source material as possible, including original copyright references, library stamps, and notations. As a historical artifact, there may be some imperfections in the pages, but scholars believe this work is essential to preserve and make available to the public. Join us in keeping this knowledge alive and relevant for generations to come.
"Edge" by Ben Lyttleton explores the secrets of talent, leadership, and self-improvement by delving into the innovative approaches of top football clubs. Gain unprecedented access to the intangible skills that set elite teams apart, from creativity to decision-making, and learn how to apply these lessons to your own life. Football is the world's most intense and profitable talent factory, and "Edge" offers a chance to tap into its invaluable insights. Improve your resilience like Chelsea, enhance your leadership skills like Didier Deschamps, and discover your own edge today.
Do Hard Things by Steve Magness
The Eagles of Heart Mountain by Bradford Pearson
The Playmaker's Decisions by Daniel Peterson
The Socrates Express by Eric Weiner
Consistency Is Key by Jay Johnson
El Norte by Carrie Gibson
The Playmaker's Advantage by Leonard Zaichkowsky
The Athletic Skills Model by René Wormhoudt, Geert J.P. Savelsbergh, Jan Willem Teunissen, Keith Davids
Behave by Robert M. Sapolsky
Coaching Better Every Season by Wade Gilbert
Smarter Faster Better by Charles Duhigg
Essentialism by Greg McKeown
Practice Perfect by Doug Lemov
The Innovator's DNA by Jeff Dyer, Hal Gregersen, Clayton M. Christensen
The War of Art by Steven Pressfield
And I Was There by Rear Admiral Edwin T. Layton
Human Movement by Joseph R Higgins
By Thomas E. Ricks - The Generals by
Run, run, run, by Fred Wilt
How they Train. Half Mile to Six Mile. by Fred Wilt