Sort by
Latest Recommendations First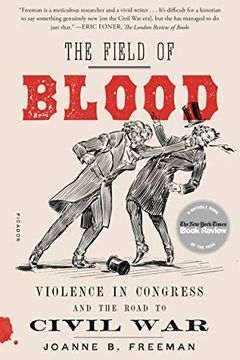 Discover the violent truth behind the U.S. Congress in The Field of Blood. Joanne B. Freeman exposes the long-hidden stories of physical altercations and mortal threats that plagued the Capitol in the decades leading up to the Civil War. This extraordinary account raises tensions between North and South and sheds light on the careers of well-known politicians and lesser-known yet equally fascinating figures. Freeman's riveting retelling of congressmen drawing pistols and waving knives reminds us of the rough realities and nation-shaping importance of the antebellum Congress.
One of the most rewarding books I've read in recent years—and I read *a lot* of books. If you have even a passing interest in American history or things congressional, you'll love it. I promise.     
–
source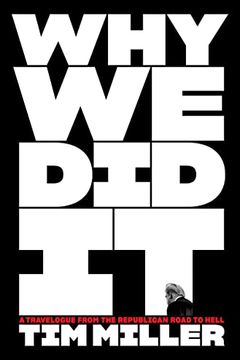 In "Why We Did It," Tim Miller, a former Republican political operative, reveals the truth behind the madness that has overtaken the party. Miller delivers a raw and candid assessment of the GOP's mindset that contributed to Trump's rise. Featuring interviews with former colleagues who jumped on the Trump Train, Miller answers the question of why so many knew better, yet went along with the madness. Miller warns that until his former friends are shaken from their self-deception and stop playing dangerous games with our democracy, Republicans will continue making the same choices with disastrous consequences.
I've resisted tweeting about @Timodc's book WHY WE DID IT because, well, I haven't read it. But I just finished the audiobook version—read masterfully by @BloombergVO—and … WOW. It's blisteringly honest, blisteringly insightful, and blisteringly funny. Read it—or listen. Now.     
–
source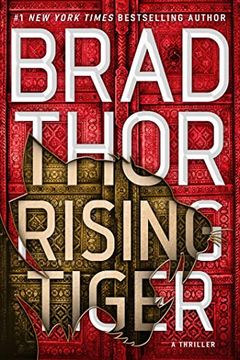 In Rising Tiger, Brad Thor's new thriller, deadly operative Scot Harvath takes on an unprecedented threat to America's democracy. With the clock ticking, Harvath must navigate an unfamiliar culture and face constant attempts on his life as he strives to uncover a plot that could destroy the nation. As the stakes become higher than ever before, he risks everything to bring the bad actors to justice.
I've finished the new @BradThor book RISING TIGER. And it delivers! It's fiction, yes—but its rich in-story context of the US-India-Japan-Australia "Quad, the Russia-Ukraine war, and Havana Syndrome makes it eerily compelling as a "what if" for national security watchers. 👍🇺🇸🎯     
–
source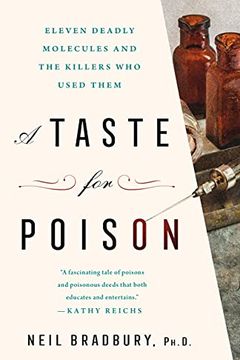 Discover the secrets of poison, the most popular weapon of choice for a scheming murderer, in this engaging blend of popular science, medical history, and true crime. Dr. Neil Bradbury explores the eleven molecules of death and how they work their way through the human body, illuminating the way our bodies function in the process. Through real-life accounts of murderers and their crimes, A Taste for Poison weaves together tales of spurned lovers, shady scientists, medical professionals, and political assassins to show how precise systems of the body can be impaired to lethal effect. Follow the deadly origins of the gin & tonic cocktail and the arsenic-laced wallpaper in Napoleon's bedroom on this fascinating tour of the intricate, complex systems that keep us alive—or don't.
@almakatsu Neil's book "A Taste of Poison" is a great resource for writers—full of symptoms, timelines, etc. for many poisons     
–
source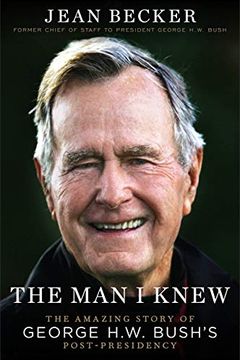 The Man I Knew
The Amazing Story of George H. W. Bush's Post-Presidency
Explore the life of former President George H.W. Bush in this heartfelt and insightful book by a close confidante who had a front-row seat to his post-presidential journey. From rebuilding his life after losing to Bill Clinton to becoming best friends with his former opponent, Bush's story is full of determination, courage, humor, and big ideas. This book offers an intimate behind-the-scenes look at the ups and downs of heading up the office of a former president, and how Bush adjusted to life as a private citizen.
I rediscovered some of the great 2021 books I'd read in the *first half* of year. I'll highlight just a few, ones that were truly exceptional even in a year of many great books, by Jean Becker, @BradThor, @CarolLeonnig, and @Kaibird123. 2/6     
–
source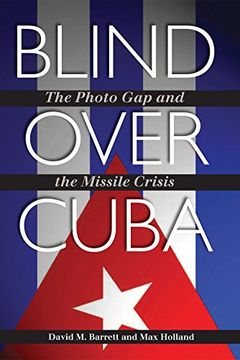 Blind over Cuba
The Photo Gap and the Missile Crisis (Foreign Relations and the Presidency Book 11)
Blind over Cuba delves into the aftermath of the Cuban Missile Crisis, and attempts to answer lingering questions about the potential catastrophe. Authors David M. Barrett and Max Holland challenge popular perception of the Kennedy administration's handling of the Soviet Union's surreptitious deployment of missiles in the Western Hemisphere. The book uses recently declassified documents, secondary materials, and interviews with several key participants to weave a story of intra-agency conflict, suspicion, and discord that undermined intelligence-gathering and resulted in keeping Congress and the public in the dark about what really happened. Fifty years after the crisis, Blind over Cuba offers a new chapter in our understanding of that pivotal event and the obstacles Congress faces when conducting an investigation of the executive branch.
@vjw1234 I do not remember those details, but I can recommend a great book related to the issue: Blind Over Cuba by David Barrett and Max Holland     
–
source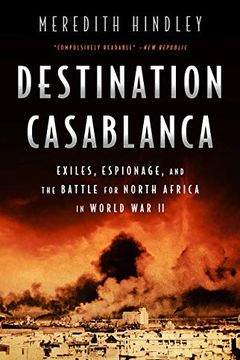 Destination Casablanca is the riveting and untold story of the Moroccan city that evolved from an exotic travel destination to a key military target during World War II. This vivid account details the American takeover of the city and its crucial role as a logistical hub in the fight against Germany, rife with rogue soldiers, power grabs, and diplomatic intrigue. The book is a must-read for anyone interested in the untold stories of World War II.
@CapitolClio A truly GREAT book. I'm eager for whatever comes next, however long it takes.     
–
source
A thrilling novel that follows the new Cold War's rise to hot. #1 bestselling author Brad Thor delivers his most intense book yet with a story that has America's top spy, Scot Harvath, facing a decision to either return home or resign. However, his deadly past comes calling, forcing him into a race against time to uncover the truth about a man he killed years ago, while also dealing with the dangerous elements that appear in his wake. This exciting book will leave you on the edge of your seat, wondering who will come out on top.
I've loved me some @BradThor thrillers over the years—above all, SPYMASTER and THE LIONS OF LUCERNE. Now I can add to that short "Best of Brad" list his latest, BLACK ICE, which I've had the good fortune to finish already. Get it anywhere books are sold on its pub day tomorrow!     
–
source
A covert organization attacks diplomats in Europe while a foreign ally demands the identity of an American covert asset, potentially sparking all-out war. Without his mentor, counterterrorism operative Scot Harvath must step up and rewrite the rules in Spymaster - the latest thrilling installment in a beloved bestselling series. Start your Brad Thor journey here!
I've loved me some @BradThor thrillers over the years—above all, SPYMASTER and THE LIONS OF LUCERNE. Now I can add to that short "Best of Brad" list his latest, BLACK ICE, which I've had the good fortune to finish already. Get it anywhere books are sold on its pub day tomorrow!     
–
source
Discover the true nature of disasters with this insightful and urgent book. Renowned author Niall Ferguson explains why we are failing to handle catastrophes, using historical events and modern-day crises as examples. With a focus on pandemics, earthquakes, wildfires, financial crises, and wars, Doom offers not only a history but a theory of disasters. Drawing from economics, cliodynamics, and network science, Ferguson highlights why our bureaucratic and complex systems are getting worse at handling these events. Urgently needed, Doom is a lesson in history to help us avoid irreversible decline.
This is an excellent book, highly recommended—thoughtfully linking everything from earthquakes to pandemics to wars to dystopian sci-fi. You'll hear me discussing it with @nfergus soon on the Lawfare Podcast.     
–
source
In the Dark of War by Sarah M. Carlson
The Cabinet by Lindsay M. Chervinsky
The Targeter by Nada Bakos
Nuking the Moon by Vince Houghton
The Assault on Intelligence by Michael V. Hayden
The Storm Before the Storm by Mike Duncan
Raven Rock by Garrett M. Graff
Playing to the Edge by Michael V. Hayden
Reclaiming History by Vincent Bugliosi
The Lions of Lucerne by Brad Thor
Debunking 9/11 Myths by Popular Mechanics
No One Here Gets Out Alive by Jerry Hopkins
Guests of the Ayatollah by Mark Bowden
Path of the Assassin by Brad Thor
U.S. Intelligence and the Confrontation in Poland, 1980-1981 by Douglas MacEachin
Killing Pablo by Mark Bowden
Hammer of the Gods by Stephen Davis
The Demon-Haunted World by Carl Sagan