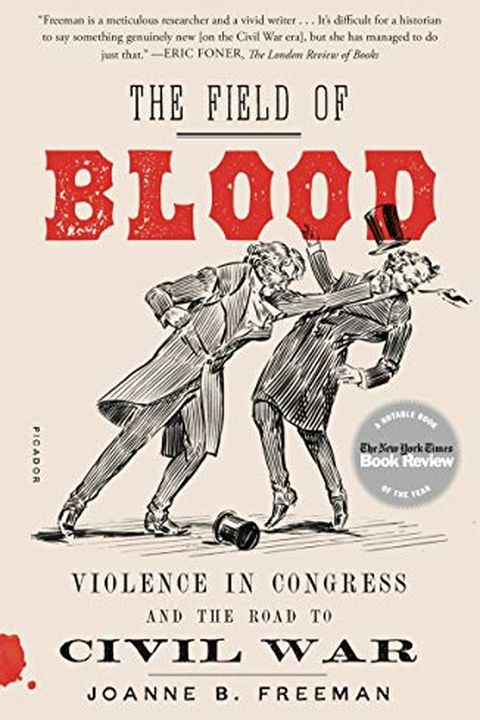 The Field of Blood
Violence in Congress and the Road to Civil War
Joanne B. Freeman
Discover the violent truth behind the U.S. Congress in The Field of Blood. Joanne B. Freeman exposes the long-hidden stories of physical altercations and mortal threats that plagued the Capitol in the decades leading up to the Civil War. This extraordinary account raises tensions between North and South and sheds light on the careers of well-known politicians and lesser-known yet equally fascinating figures. Freeman's riveting retelling of congressmen drawing pistols and waving knives reminds us of the rough realities and nation-shaping importance of the antebellum Congress.
Publish Date
2018-09-11T00:00:00.000Z
2018-09-11T00:00:00.000Z
Recommendations
@billybobmoore @RonBrownstein Read the superb book by @jbf1755 The Field of Blood!     
–
source
One of the most rewarding books I've read in recent years—and I read *a lot* of books. If you have even a passing interest in American history or things congressional, you'll love it. I promise.     
–
source