Sort by
Latest Recommendations First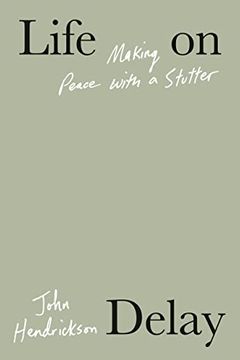 This memoir delves into the heart-wrenching journey of a stutterer who learns to live with, not "overcome," his condition. From childhood bullying to substance abuse and depression, readers gain an over-the-shoulder view of the intricate family dynamics and career hurdles that come with stuttering. Written with candidness and vulnerability, this book explores the evolving world of speech therapy, the pursuit of a "magic pill," and the burgeoning self-help community among stutterers. It's a soulful tale of perseverance and learning to make peace with oneself.
Well deserved! A compelling book by @JohnGHendy     
–
source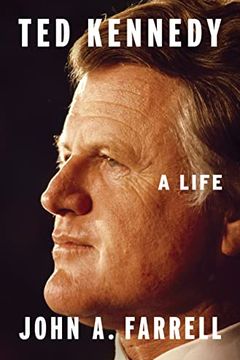 A groundbreaking biography of Ted Kennedy, one of America's most fascinating and consequential political figures. John A. Farrell draws on new sources, including Kennedy's personal diary, to offer a compelling portrayal of his life marked by incredible tragedy and triumph. Despite being the fourth son of the famous Kennedy clan, Ted was dismissed by many as a fun-loving playboy. However, Farrell shows how he found his calling in the United States Senate and went on to arguably build the most significant career of any Senator in American history. With unflinching honesty, Farrell examines the darker chapters of Kennedy's life but also celebrates his legacy as a legislator, party elder, and paterfamilias of the Kennedy family. This enthralling biography is a must-read for anyone seeking to understand modern America.
This is a superb book!     
–
source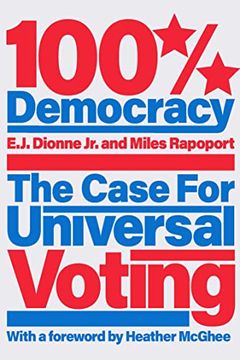 "100% Democracy" advocates for universal participation in elections, making the argument that requiring every American to vote is crucial to protect against voter suppression and disenfranchisement. The authors draw on examples from other countries, such as Australia where voting is mandatory and widely celebrated. This book calls for voting to be recognized as both a civil right and civic duty for all eligible U.S. citizens.
@EJDionne @MilesRapoport This book is compelling and urgently needed. A must read!     
–
source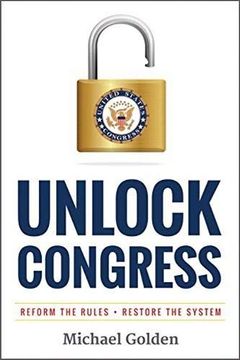 "Unlock Congress" exposes the broken legislative process that has led to historically low public approval ratings of the U.S. Congress. The author, Michael Golden, delves into the underlying causes of this problem, such as outdated rules within the system, and offers a platform of solutions to reinvigorate the process and its players. This book is a must-read for anyone interested in fixing the problematic state of American politics.
Great book, great person!     
–
source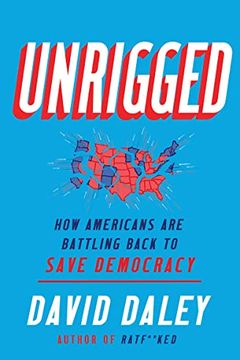 Unrigged
How Americans Are Battling Back to Save Democracy
Especially now, a truly important book     
–
source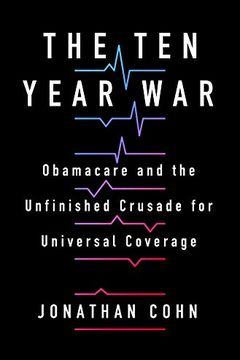 Explore the most significant legislation in recent American history with Jonathan Cohn's The Ten Year War. Based on interviews with insiders, this definitive account of the battle over Obamacare offers a compelling story that will shape political conversations for decades. Cohn examines not only how American healthcare works, but how the political conversation surrounding healthcare has shifted over time. Drawing from hundreds of hours of interviews, The Ten Year War is a comprehensive history that delves deep into the tumultuous aftermath of this landmark legislation.
Nobody knows more and has reported better on healthcare than @CitizenCohn A must read book!     
–
source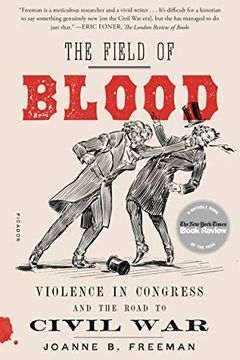 Discover the violent truth behind the U.S. Congress in The Field of Blood. Joanne B. Freeman exposes the long-hidden stories of physical altercations and mortal threats that plagued the Capitol in the decades leading up to the Civil War. This extraordinary account raises tensions between North and South and sheds light on the careers of well-known politicians and lesser-known yet equally fascinating figures. Freeman's riveting retelling of congressmen drawing pistols and waving knives reminds us of the rough realities and nation-shaping importance of the antebellum Congress.
@billybobmoore @RonBrownstein Read the superb book by @jbf1755 The Field of Blood!     
–
source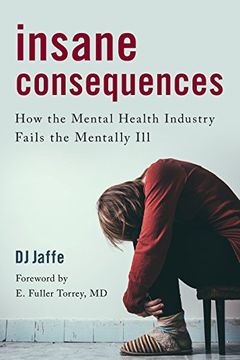 Insane Consequences is a critical examination of the mental healthcare system by a relentless industry critic. It reveals why, despite an annual spend of $147 billion, 140,000 mentally ill are homeless and 390,000 are incarcerated. DJ Jaffe blames industry and government policies for shunning the most seriously mentally ill, leading to dangerous consequences for the public and sufferers. This book presents a road map to smart, compassionate, affordable reforms to return the focus of mental healthcare to the most seriously ill. A must-read for anyone in the mental health industry or interested in public policy.
DJ Jaffe was a great, important, tireless advocate for better policies to help those with serious mental illnesses. His book Insane Consequences was truly important. He battled cancer for a long time, but never stopped his advocacy. May his memory be a blessing. @TreatmentAdvCtr     
–
source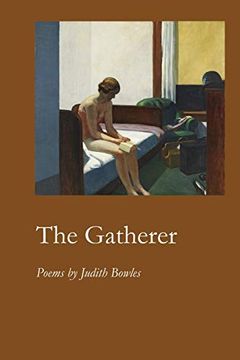 Poet Judith Bowles gathers in this debut collection a harvest of observations on illuminated spaces, made so by the act of paying close attention....
Little know fact that should be mire known: @OfficialJLD's remarkable and wonderful mother, Judy Bowles, is a world-class poet with two great books. The Gatherer and Unlocatable Source. If you like poetry you will love these books!     
–
source
Immerse yourself in a collection of stunning poetry that will transport you to a mysterious world that exists beyond our own. Unravel the secrets hidden within the elegant lines and sharp images crafted by Judith Bowles, whose work seems to draw from an unlocatable source. This is a must-read for any poetry enthusiast looking for a new and enigmatic voice.
Little know fact that should be mire known: @OfficialJLD's remarkable and wonderful mother, Judy Bowles, is a world-class poet with two great books. The Gatherer and Unlocatable Source. If you like poetry you will love these books!     
–
source
Bedlam by Kenneth Paul Rosenberg
The Great Influenza by John M. Barry
Sandy Koufax by Jane Leavy
When Pride Still Mattered by David Maraniss
Breaking The News by James Fallows
What It Takes by Richard ben Cramer