Sort by
Latest Recommendations First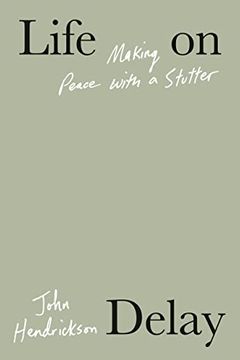 An intimate, candid memoir about learning to live with--rather than "overcome"--a stutter.In the fall of 2019, John Hendrickson wrote a groundbreaking story for The Atlantic about Joe Biden's decades-long journey with stuttering, as well as his own. The article went viral, reaching readers around the world and altering the course of Hendrickson's l...
@EricMGarcia @JohnGHendy You're right, it does do that. "Life on Delay" is a great book!     
–
source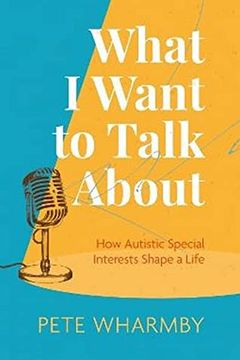 This book isn't a memoir. It is a love letter to the phenomenon of autistic hyperfixation.'In What I Want to Talk About popular autism advocate Pete Wharmby takes readers on a journey through his special interests, illuminating the challenges of autistic experience along the way. Funny, revealing, celebratory and powerful in equal measure, this is ...
This is a great book!     
–
source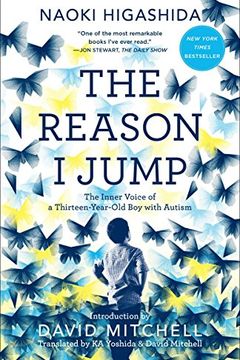 @higashidanaoki2 Hi Naoki! Your book is very important and beautiful, and was an inspiration to me while writing my own book on autism, "NeuroTribes." Great to see you here.     
–
source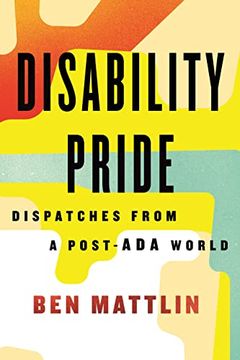 A disabled journalist documents how the "ADA Generation" has grown up, the rise of neurodiversity, impact of identity politics and representation, and the state of a disability rights and justice agenda...
This book is amazing and essential. #Disability scholars and organizers, please take note.     
–
source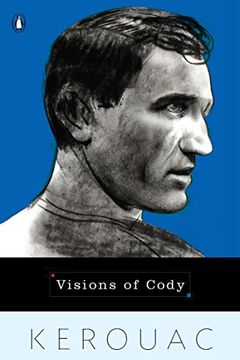 "What I'm beginning to discover now is something beyond the novel and beyond the arbitrary confines of the story. . . . I'm making myself seek to find the wild form, that can grow with my wild heart . . . because now I know MY HEART DOES GROW." —Jack Kerouac, in a letter to John Clellon HolmesWritten in 1951-52, Visions of Cody was an underground l...
The opening of chapter 2 of Visions of Cody, with its rhapsodic and hilarious description of Kerouac's great love, Neal Cassady, is my favorite passage of Kerouac BY FAR in any book. It's untoppable. This is just the beginning.     
–
source
@PatNolanPoet It's a fantastic book.     
–
source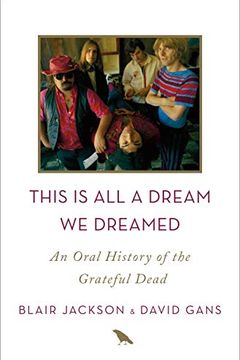 In This Is All a Dream We Dreamed, two of the most well-respected chroniclers of the Dead, Blair Jackson and David Gans, reveal the band's story through the words of its members, their creative collaborators and peers, and a number of diverse fans, stitching together a multitude of voices into a seamless oral tapestry. Capturing the ebullient spiri...
When folks ask me for my favorite book on @GratefulDead, it's this one.     
–
source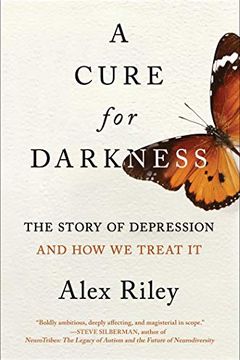 A fascinating, "rich, and generous" ( Financial Times ) look at the treatment of depression by an award-winning science writer that blends popular science, narrative history, and memoir.Is depression a persistent low mood, or is it a range of symptoms? Can it be expressed through a single diagnosis, or does depression actually refer to a diversity ...
I want to give another boost to @alexlariley's "A Cure for Darkness," an important new history of the treatment of depression. A wide ranging and deeply thought-provoking book.     
–
source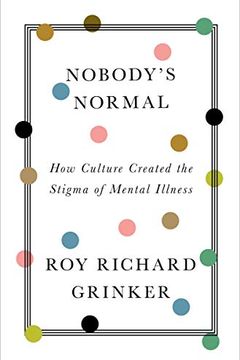 So glad to see @RoyGrinker's "Nobody's Normal" on the @nytimes Editors' Choice Top Ten list this week. An important book about reducing the stigma around mental illness.     
–
source
I Contain Multitudes by Ed Yong
Autism and Talent [HARDCOVER] [2010] [By Francesca Happe] by
The Science Fiction Hall of Fame, Vol. 1 by Robert Silverberg