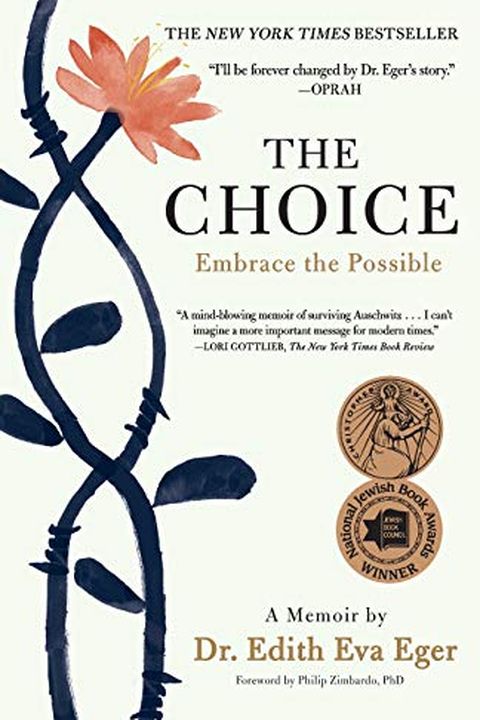 The Choice
Embrace the Possible
Edith Eva Eger
A New York Times Bestseller "I'll be forever changed by Dr. Eger's story…The Choice is a reminder of what courage looks like in the worst of times and that we all have the ability to pay attention to what we've lost, or to pay attention to what we still have."—Oprah "Dr. Eger's life reveals our capacity to transcend even the greatest of horrors and...
Publish Date
2018-09-04T00:00:00.000Z
2018-09-04T00:00:00.000Z
First Published in 2017
Recommendations
This book is partly a memoir and partly a guide to processing trauma. Eger was only sixteen years old when she and her family got sent to Auschwitz. After surviving unbelievable horrors, she moved to the United States and became a therapist. Her unique background gives her amazing insight, and I think many people will find comfort right now from her suggestions on how to handle difficult situations.     
–
source
Maybe the best book I've read in years. The true story of a young Hungarian girl sent to Auschwitz where her parents are murdered upon arrival but who manages to survive a year of torture and starvation before being liberated. After the war she moves to America, gets a PhD in psychology, and becomes a therapist who understands the psychology of trauma better than anyone. Just epic writing and storytelling, hard to put down.     
–
source
There are few books I've read that personally embrace the idea of #growthmindset (without using that term in the book) more than this one. It is a memoir forged on the foundation of forgiveness, resilience, autonomy, and generosity.     
–
source