Sort by
Latest Recommendations First
So far, my favorite book of 2021 is @lucykellaway's recently published book called "Re-educated: How I Changed My Job, My Home, My Husband and My Hair". Her personal memoir doubles as a Modern Elder Academy manifesto.     
–
source
Discover the grand history of work and its impact on humankind in this revolutionary new book by leading anthropologist James Suzman. From the origins of life on Earth to our automated present, Suzman challenges our assumptions about work and how it defines our identity, relationships, and values. Drawing insights from various fields, he explores the transition from foraging to food production and the impact it had on humanity. Suzman argues that we are at a transformative point in history and that automation could lead to a more sustainable and equitable future.
Here's my list of recommended books for the first half of 2021 (a book a month), featuring authors @harari_yuval, @Isabelwilkerson, @konmari_co, @anthrowittering, @AdamMGrant, and @PaulHawken. Hope you enjoy!     
–
source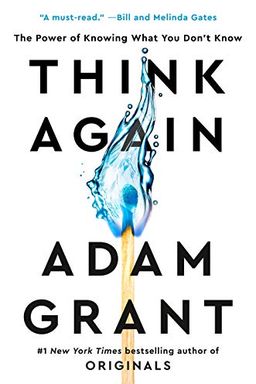 Discover the power of rethinking your beliefs with this thought-provoking book. Learn why mental laziness and old routines can hold you back, and how embracing the unknown and being wrong can actually benefit you. The author offers evidence-based insights into how rethinking can be taught as a mindset and a skillset. Sections on individual and group rethinking, and the shortcomings of schools, businesses, and governments, provide practical advice for success in a rapidly changing world. Don't miss out on developing the secret skill of the future: the ability to constantly rethink your perspective.
Adam Grant's books are reliable bestsellers and this one is made for our times as it explores the science of rethinking our own opinions, opening other people's minds, and building cultures that prize humility, curiosity, and mental flexibility over foolish consistency. He writes, "If knowledge is power, knowing what we don't know is wisdom."     
–
source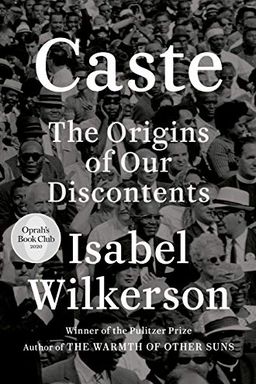 Caste
The Origins of Our Discontents
Explore the hidden caste system that has shaped America through this immersive and deeply researched narrative by the Pulitzer Prize-winning author of The Warmth of Other Suns. In Caste, Isabel Wilkerson examines the power hierarchy that defines our lives today, beyond race, class, or other factors. Through real stories about people like Martin Luther King Jr. and baseball's Satchel Paige, she uncovers the eight pillars that underlie caste systems across civilizations. Wilkerson also links the caste systems of America, India, and Nazi Germany, showcasing how the cruel logic of caste requires a bottom rung to measure against. This eye-opening read offers hope in moving beyond these artificial and destructive separations in pursuit of our common humanity.
Isabel Wilkerson's book, with the subtitle "The Origins of our Discontents," was my most insightful, jaw-dropping read of last year as it helped me understand race relations in the U.S. with a whole new lens. And, she's a poignant storyteller.     
–
source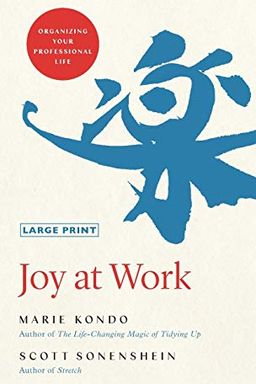 Find joy in the workplace with this book by Marie Kondo and Scott Sonenshein. The authors offer strategies to eliminate clutter, increase productivity, and find work that truly matters. Using the KonMari method and cutting-edge research, Joy at Work is the ultimate guide to a happier, more fulfilling work life.
I invited author Marie Kondo to our Airbnb Open festival in Paris in 2015 and found her a delight as we both are fascinated by the topic of Joy. Here she applies her "tidy up" point of view to our career. Sounds like she might appreciate MEA's "Great Midlife Edit" ritual.     
–
source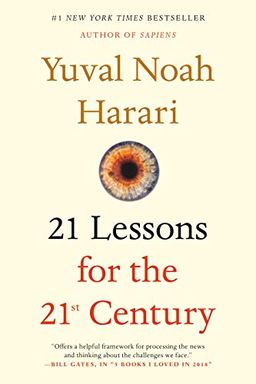 Explore pressing issues of the present and prepare for the future with Yuval Noah Harari's 21 Lessons for the 21st Century. From the meaning of humanity in a world of robots and fake news to our readiness for an evolving workforce, Harari's visionary investigation into political, social, technological, and existential issues unpacks what our changing world means for our lives. With clarity and accessibly, Harari presents complex challenges and offers essential advice on values, personal engagement, and embracing clarity in a world full of noise and uncertainty.
This is required reading.     
–
source
This book contains 100 practical and realistic solutions to reverse global warming, based on meticulous research by leading scientists and policymakers around the world. Ranging from clean energy to land use practices, these techniques are economically viable and communities throughout the world are currently enacting them with skill and determination. Deployed collectively on a global scale over the next thirty years, they represent a credible path forward to reach drawdown, that point in time when greenhouse gases in the atmosphere peak and begin to decline. These measures promise cascading benefits to human health, security, prosperity, and well-being.
This book has become our manifesto for creating MEA Regenerative Communities.     
–
source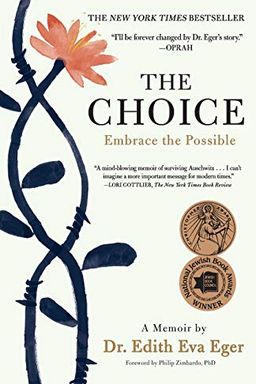 Surviving the Holocaust and years of guilt and trauma, a brave woman shares her journey of healing and forgiveness. The Choice explores how our minds can keep us imprisoned and how we can find the key to freedom. With moving stories of those she's helped to heal, this life-changing book provides hope and comfort to its readers.
There are few books I've read that personally embrace the idea of #growthmindset (without using that term in the book) more than this one. It is a memoir forged on the foundation of forgiveness, resilience, autonomy, and generosity.     
–
source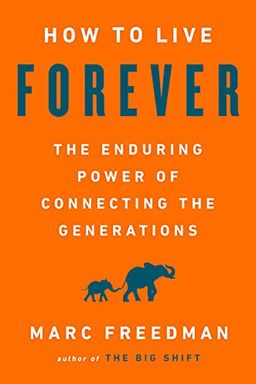 Discover the secret to happiness, longevity, and living on in this poignant book about mentoring the next generation. With insights from social innovators across the globe and inspiring stories of ordinary people and icons like Kareem Abdul-Jabbar, the author explores purpose and generativity, the drive for longevity, and the perils of age segregation to answer urgent questions about the increasing years beyond 50. Whether you're young, old, or somewhere in between, How to Live Forever is a deeply personal call to connect with the next generation and forge a legacy of love that lives beyond us.
@marc_freedman, one of the wisest thought leaders and most committed students in the aging and longevity world, has been my Modern Elder. This book is his masterpiece. @EncoreOrg     
–
source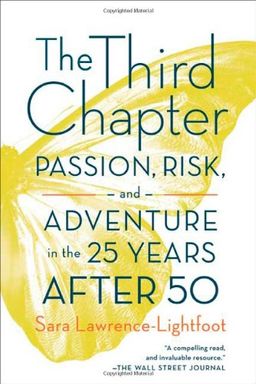 Explore the transformative and generative "third chapter" of life, when we are "neither young nor old," and learn how this period of creative reinvention can inspire individual growth and cultural transformation. Renowned sociologist Sara Lawrence-Lightfoot challenges outdated views of aging and offers passionate stories of risk, vulnerability, resilience, and new learning. Without being a how-to guide, The Third Chapter is a fascinating work of sociology that captures a new moment in history and offers insight and hope for our endless capacity for change and growth.
I love the humanity of Sara Lawrence-Lightfoot. While this book is nearly 12 years old, it captures some of the vulnerability & bewilderment that people over 50 felt during the Great Recession that might be even further amplified by these pandemic times.     
–
source
The Happiness Curve by Jonathan Rauch
The 100-Year Life by Lynda Gratton
Give and Take by Adam Grant
Search Inside Yourself by Chade-meng Tan
Delivering Happiness by Tony Hsieh
Awake in the Wild by Mark Coleman
Setting the Table by Danny Meyer
Man's Search for Meaning by Viktor E. Frankl
Meditations by Marcus Aurelius
On the Shortness of Life by Seneca