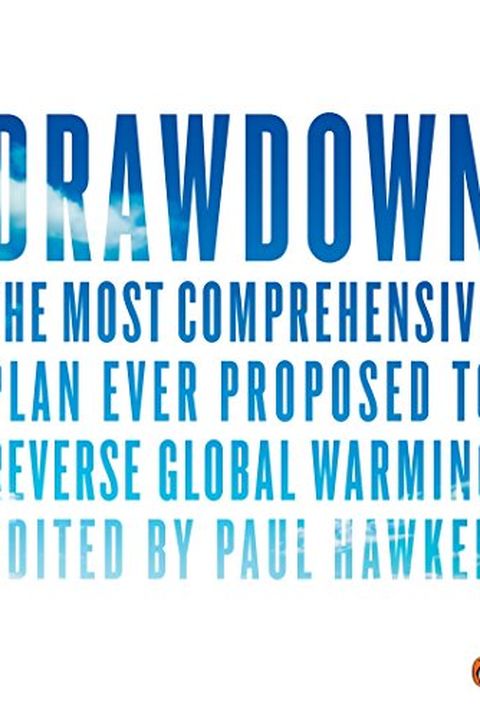 Drawdown
The Most Comprehensive Plan Ever Proposed to Reverse Global Warming
Paul Hawken
This book contains 100 practical and realistic solutions to reverse global warming, based on meticulous research by leading scientists and policymakers around the world. Ranging from clean energy to land use practices, these techniques are economically viable and communities throughout the world are currently enacting them with skill and determination. Deployed collectively on a global scale over the next thirty years, they represent a credible path forward to reach drawdown, that point in time when greenhouse gases in the atmosphere peak and begin to decline. These measures promise cascading benefits to human health, security, prosperity, and well-being.
Publish Date
2017-04-18T00:00:00.000Z
2017-04-18T00:00:00.000Z
Recommendations
@annajanejoyner Project Drawdown for short and succinct; as a book I also like the 100% solution by Solomon Goldstein-Rose     
–
source
This book has become our manifesto for creating MEA Regenerative Communities.     
–
source