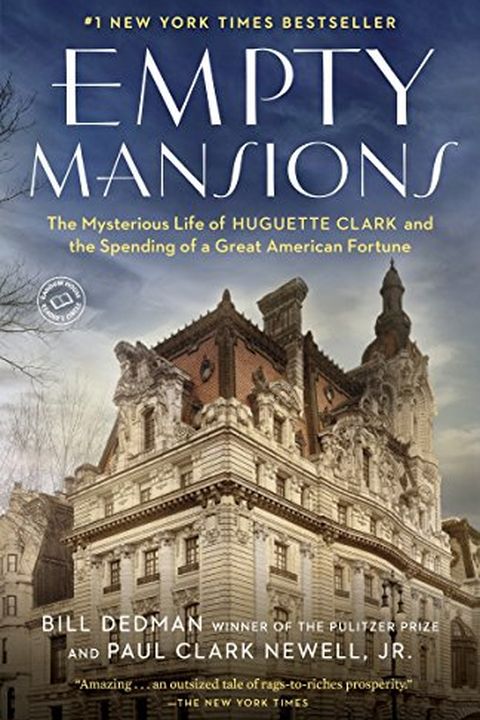 Empty Mansions
The Mysterious Life of Huguette Clark and the Spending of a Great American Fortune
Bill Dedman
Step into a portal of American history in this mysterious and enthralling book. Follow Pulitzer Prize-winning journalist Bill Dedman as he raises questions about the reclusive heiress Huguette Clark and her $300 million inheritance. Why did this woman choose to live in a hospital room for two decades despite being in excellent health? Who controlled her fortune? Through interviews with Huguette's cousin and family photographs, Dedman reveals a portrait of a woman born into extreme wealth and privilege, who chose a life of privacy and art. Richly illustrated and a No.1 New York Times bestseller, this book is a must-read for history and non-fiction aficionados.
Publish Date
2013-01-01T00:00:00.000Z
2013-01-01T00:00:00.000Z
Recommendations
It's one of those incredible stories you didn't know existed, It filled a void.     
–
source
The story of an heiress who inherits a fortune but lives a life of seclusion with almost no contact with the outside world while collecting mansions that go unvisited until she dies at age 104 after living in a hospital for years despite excellent health, setting off an epic battle for her money. Like the Vanderbilt story, it's a fascinating look at what money does, and doesn't, do for you.     
–
source