Best Astronomy Books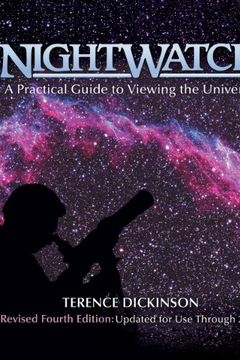 NightWatch
A Practical Guide to Viewing the Universe
This stargazing guide has sold over 600,000 copies and is the best general interest introduction to astronomy. The charts are perfect for backyard astronomers using a small telescope or binoculars, and the equipment and photography sections have been updated in the fourth edition. It includes star charts for use in the southern hemisphere, and the tables of future solar and lunar eclipses, planetary conjunctions and planet locations have been updated through 2025.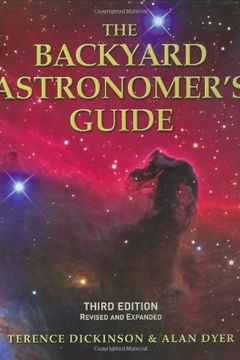 This comprehensive guide to backyard astronomy is a must-have for both beginners and experts. Packed with decades of stargazing experience, the authors offer practical advice on what equipment to buy (and avoid), observing techniques, and how to locate the most interesting celestial objects. Each chapter is accompanied by breathtaking astrophotography, making it easy to follow along. Topics covered include dealing with light pollution, taking impressive color photographs of galaxies and nebulas, and more. Written in clear, jargon-free language, this guide is divided into three parts: Equipment for Backyard Astronomy, Observing the Celestial Panorama, and Astrophotography.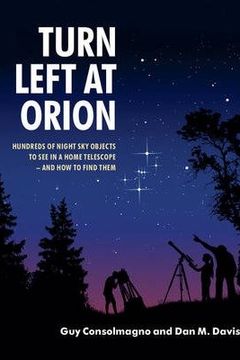 Turn Left at Orion
Hundreds of Night Sky Objects to See in a Home Telescope - and How to Find Them (Spiral bound) By (author) Guy Consolmagno, By (author) Dan M. Davis
Discover the wonders of the night sky with this popular astronomy book, now with over 150,000 copies sold. Featuring an object-by-object format, it illustrates how celestial wonders look through a small telescope, and provides updated information on star names and astronomical data. With dedicated chapters for both hemispheres, it's the perfect guide for amateur astronomers everywhere.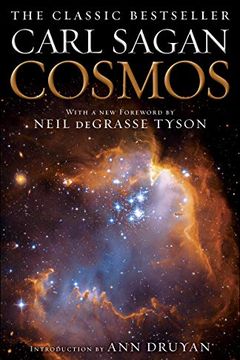 Explore the universe and the evolution of our existence in this iconic science book. Written with poetic prose, discover the vastness of space and the incredible journey of life on Earth. With stunning illustrations and contributions from astrophysicists, this must-read covers topics such as the origin of life, the human brain, technology advancements, and the forces that shaped modern science. Let Cosmos take you on a thrilling journey through time and space.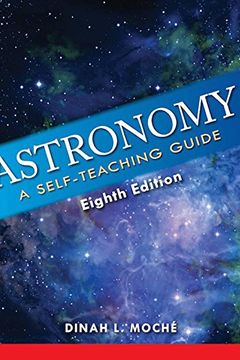 Discover the cosmos with Astronomy - a beginner's guide that introduces readers to the beauty of the night sky. This classic guide has been updated to include the latest discoveries and more than 100 new graphics and photos. With simple explanations free of complex math, an interactive format, and online resources, readers can quickly and easily explore the wonders of the universe.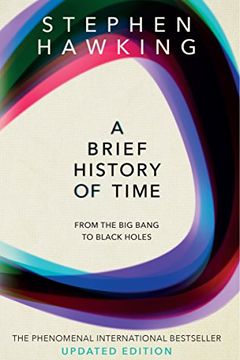 Explore the mysteries of the universe with this acclaimed masterpiece by a celebrated physicist. From the origins of time to the boundaries of the universe, delve into the secrets of space and time. Discover the great theories of the cosmos from Newton to Einstein, and explore the wonders of the Big Bang, black holes, and more. Written in clear and concise language, this book offers a fascinating and accessible introduction to the universe and its wonders. This new edition includes exciting updates from the author, along with a companion app, Stephen Hawking's Pocket Universe.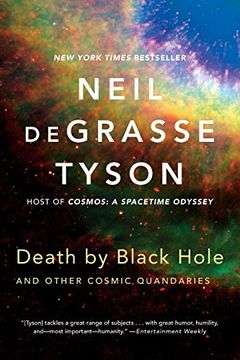 Explore the mysteries of the cosmos with this captivating collection of essays from a renowned astrophysicist. With stunning clarity and infectious enthusiasm, Neil deGrasse Tyson guides readers through a myriad of cosmic topics, from the physics of black holes to the search for life in the universe. With a talent for simplifying complex concepts and a knack for blending content, accessibility, and humor, Tyson is a natural teacher and one of the best popularizers of science today.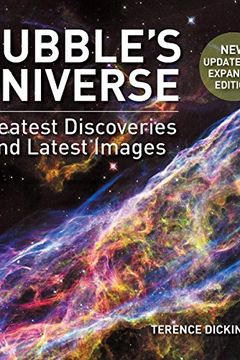 Explore the beauty and mysteries of our universe with stunning images selected by bestselling astronomy writer Terence Dickinson. The second edition of Hubble's Universe features over 36 new images, including a breathtaking fold-out of the Andromeda Galaxy. Dickinson's expertise and insider access provide unique insights and details not found in other books. Combined with captivating descriptions, this cosmic portfolio truly captures the majesty of our universe.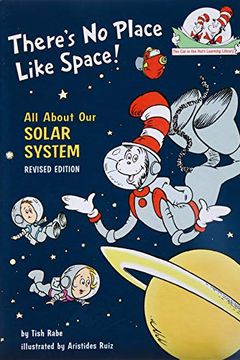 Explore the wonders of space with everyone's favorite Cat in the Hat in this nonfiction book! Learn about the planets, constellations, and astronauts in our solar system. Perfect for young readers who love learning and science, this book is part of the nonfiction series, The Cat in the Hat's Learning Library, which introduces important basic concepts to beginning readers. Don't miss out on this out-of-this-world adventure!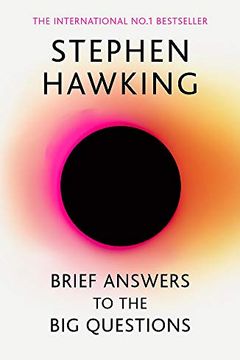 This renowned physicist left a final gift for us all: a book compiling his personal answers to the big questions in life. From climate change to the future of AI, he provides his unique perspective on our biggest challenges as a species. Leading thinkers introduce each section, adding their own insights to the late author's legacy.
Black Holes and Time Warps by Kip S. Thorne
50 Things To See With A Small Telescope by John A Read
Space Atlas, Second Edition by James Trefil
Astronomy 101 by Carolyn Collins Petersen
The Universe Today Ultimate Guide to Viewing the Cosmos by David Dickinson
Packing for Mars by Mary Roach
Astronomy For Dummies by Stephen P. Maran
A Man on the Moon by Andrew Chaikin
The Demon-Haunted World by Carl Sagan
Space by Rebecca Smethurst
The Hubble Cosmos by David H. Devorkin
100 Things to See in the Night Sky by Dean Regas
The Total Skywatcher's Manual by Astronomical Society of the Pacific
The Secret Lives of Planets by Paul Murdin
Rocket Men by Robert Kurson
Here We Are Notes For Living On Planet by Illustrated Oliver Jeffers Oliver Jeffers
Hello, World! Solar System by Jill McDonald
A Short History of Nearly Everything by Bill Bryson
The Future of Humanity by Michio Kaku
An Astronaut's Guide to Life on Earth by Chris Hadfield
The Universe in a Nutshell by Stephen William Hawking
The Mysteries of the Universe by Will Gater
Origins by Neil Degrasse Tyson
Hyperspace by Michio Kaku
Astrophysics for People in a Hurry by Neil deGrasseTyson
The Elegant Universe by Brian Greene
Chasing New Horizons by Alan Stern
Ask an Astronaut by Tim Peake
Until the End of Time by Brian Greene
Look Inside Space by Rob Lloyd Jones
The Cosmic Connection by Carl Sagan
50 Things To See With A Telescope - Kids by John A Read
Beach Read by Emily Henry
Space Visual Encyclopedia by
The Sun Down Motel by Simone St. James
Margaret and the Moon by Dean Robbins
Photography Night Sky by Jennifer Wu
The Practical Astronomer by Anton Vamplew
National Geographic Backyard Guide to the Night Sky by Andrew Fazekas
Binocular Highlights by Aa
National Geographic Backyard Guide to the Night Sky by Howard Schneider
365 Starry Nights by Chet Raymo
Digital SLR Astrophotography by Michael A. Covington
Astronomy Hacks by Robert Bruce Thompson
The 100 Best Astrophotography Targets by Ruben Kier
Star Hopping by Robert A. Garfinkle
The Crowd and the Cosmos by Chris Lintott
Astronomy by Eric Chaisson