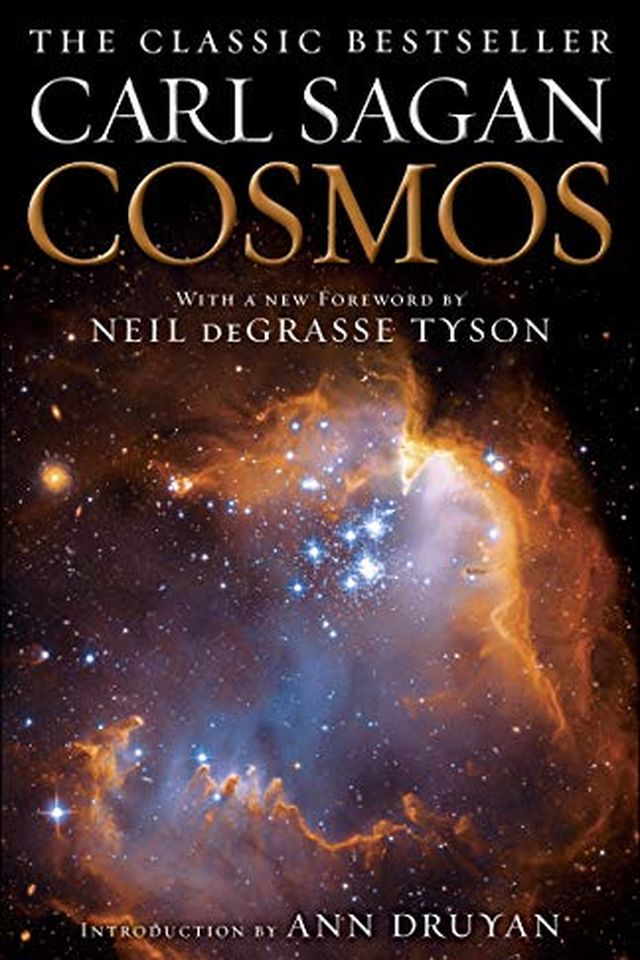 Cosmos
Carl Sagan
Explore the universe and the evolution of our existence in this iconic science book. Written with poetic prose, discover the vastness of space and the incredible journey of life on Earth. With stunning illustrations and contributions from astrophysicists, this must-read covers topics such as the origin of life, the human brain, technology advancements, and the forces that shaped modern science. Let Cosmos take you on a thrilling journey through time and space.
Publish Date
2002-01-01T00:00:00.000Z
2002-01-01T00:00:00.000Z
First Published in 1980
Recommendations
One of 70 must-read books.     
–
source