Sarah Drasner
Recommended Books
Sarah Drasner is an award-winning Speaker, VP of Developer Experience at Netlify, Vue core team member, and Staff Writer at CSS-Tricks. Sarah is formerly Principal Lead of Emerging Markets, Cloud Advocates at Microsoft and Manager of UX & Engineering at Trulia/Zillow Group.
Sort by
Latest Recommendations First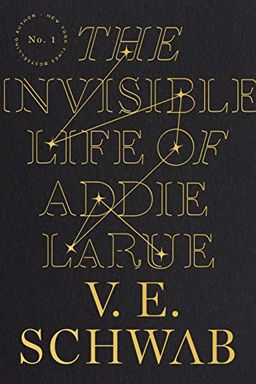 Embark on a thrilling journey through centuries and continents in this unforgettable story. Addie LaRue cannot be remembered by anyone she meets after making a Faustian bargain to live forever. But after nearly 300 years, everything changes when a young man in a hidden bookstore remembers her name.
@elyktrix Great book!     
–
source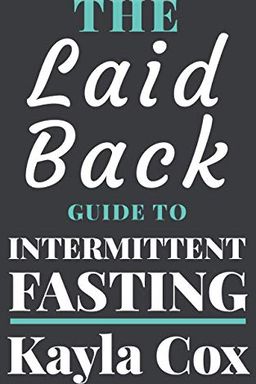 Discover an easy and effective method of eating that can help you lose weight permanently with The Laid Back Guide To Intermittent Fasting. Written by a mom of three who lost over 80 pounds through this method, this book simplifies the process, eliminating the need for calorie counting, carb restriction, or portion limitation. With a regimen of intermittent fasting six days a week, along with six miles of walking daily and one cheat day, the author found consistent weight loss with what felt like little effort. Learn from her mistakes and struggles, and get all the tips, tricks, and lessons you need to achieve your weight loss goals in a laid back and enjoyable way.
@kyleiop It's a book about intermittent fasting, which I've been enjoying. I usually read things written by doctors if it's about health, but this one was worth the read. Called 'a laid back guide to intermittent fasting'     
–
source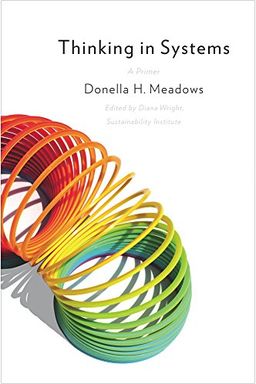 Discover how systems thinking can solve problems at any scale with this essential primer. Edited by sustainability expert Diana Wright, this concise and crucial book brings systems thinking out of the realm of computers and equations and into the real world. Author Donella Meadows reminds readers to pay attention to what's important and stay humble, guiding them to develop the skills critical for the 21st century. With insight on everything from hunger to environmental degradation, "Thinking in Systems" is a must-read for anyone seeking proactive and effective solutions.
I really enjoyed the book Thinking in Systems. So many insights that can be applied across so many fields. Couldn't help but relate some of it to software eng, such as reactivity, even though that's not was she was referring to. Interconnection -> signal, etc     
–
source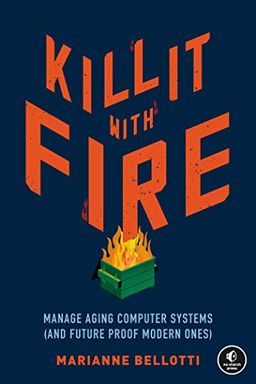 "Kill It with Fire" is a must-read for business, community, and political leaders facing the challenges of aging computer systems. Written by a superstar in the field, this book offers sound strategies for modernization and future-proofing of current systems. Through real-world case studies and playful prose, the author explores the technical and organizational challenges of modernizing complex legacy systems, providing valuable insights for readers in both older and newer companies. This is a timely and thoughtful resource for spearheading modernization efforts in the face of the Legacy Apocalypse.
This book, Kill it with Fire, is such a great real-life exploration about what it's like maintaining and attempting to modernize legacy systems. Highly recommended! Takes a second to get going to stick with it beyond the first chapter.     
–
source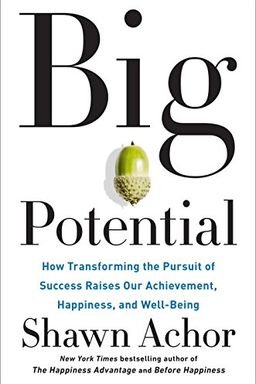 Big Potential
How Transforming the Pursuit of Success Raises Our Achievement, Happiness, and Well-Being
Discover "Big Potential" and unlock your hidden sources of potential. Bestselling author Shawn Achor reveals that success and happiness are not competitive sports, but depend on how well we connect with, relate to, and learn from each other. Learn five strategies for lifting the ceiling on what we can achieve while returning happiness and meaning to our lives. Expand the pie and achieve BIG Potential together. A new path to thriving in the modern world awaits.
@calonso I wouldn't over index on either. Both have their place, and when used well, are force multipliers. I highly suggest the book Big Potential for understanding the power of collaboration.     
–
source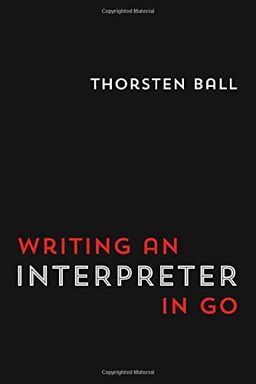 Learn how to create a programming language from scratch in "Writing An Interpreter In Go" by Thorsten Ball. Follow along as we use the Monkey programming language to build a fully working interpreter, complete with C-like syntax, first class functions, closures, and more. Unlike other textbooks, this book emphasizes hands-on learning with snippets of code and tests included throughout. Start creating your own programming language today!
@uxdxdev @munificentbob This book by @thorstenball is also great!     
–
source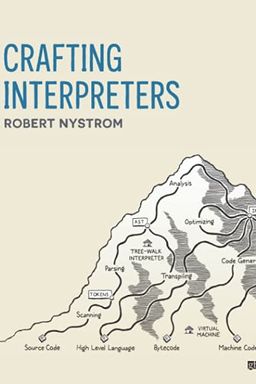 Learn how programming languages are designed and implemented in this must-read for software engineers. Set aside any preconceived notions of a dreaded "compilers" class, as this book breaks down the field's useful techniques in an engaging way. Crafting Interpreters will teach you both high-level concepts and gritty details, from parsing and semantics to bytecode representation and garbage collection. Ultimately, you'll build a full-featured scripting language in just a few thousand lines of code. Get your hands dirty and walk away with newfound knowledge that will make you a stronger software engineer.
The book Crafting Interpreters by @munificentbob is artfully executed. Even if you have existing knowledge in the space, it's still a fascinating read because he explains concepts and builds things in such an interesting and engaging way. With some humor/anecdotes too!     
–
source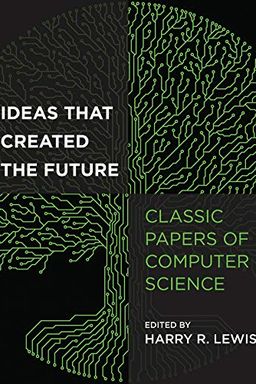 Explore the evolution of computer science with Ideas That Created the Future. Featuring 46 classic papers from Aristotle and Leibniz to Norbert Wiener and Gordon Moore, the book covers all aspects of the field from theory and practice to logic and software systems. Accompanied by essays from editor Harry Lewis, this collection provides historical and intellectual context for the discoveries and inventions that have shaped today's digital world.
Anyways, this book is really good. It gives a little context to each paper before diving in. Starts with the first system of logic by Aristotle, in "Prior Analytics"     
–
source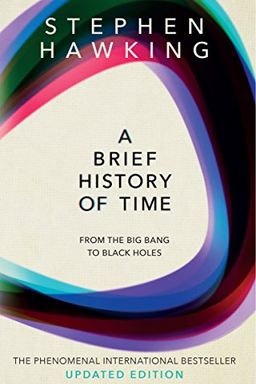 Explore the mysteries of the universe with this acclaimed masterpiece by a celebrated physicist. From the origins of time to the boundaries of the universe, delve into the secrets of space and time. Discover the great theories of the cosmos from Newton to Einstein, and explore the wonders of the Big Bang, black holes, and more. Written in clear and concise language, this book offers a fascinating and accessible introduction to the universe and its wonders. This new edition includes exciting updates from the author, along with a companion app, Stephen Hawking's Pocket Universe.
@dan_abramov IMO "A Brief History of Time" does a great job of this framing- past, present, and acknowledging that whatever he says in the book is only the moment of understanding he is currently in.     
–
source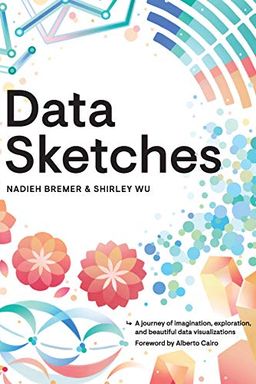 Data Sketches
A journey of imagination, exploration, and beautiful data visualizations (AK Peters Visualization Series)
Explore the creative world of data visualization with "Data Sketches". This book by Nadieh Bremer and Shirley Wu dives into the process behind 24 unique projects, offering powerful technical insights to reveal the mindset behind coding creatively. From the Olympics to Myths & Legends, each pair of visualizations examines different technologies and forms, blurring the line between exploration and art. With never-before-published technical write-ups and practical lessons, this book is perfect for anyone interested in data visualization and taking their work to the next level.
I bought the amazing Data Sketches book by @sxywu and @NadiehBremer, and it's absolutely gorgeous!!! It has all these amazing data visualizations and explanations, bravo nice work!     
–
source
Eloquent JavaScript by Marijn Haverbeke
Learn Python 3 the Hard Way by Zed Shaw