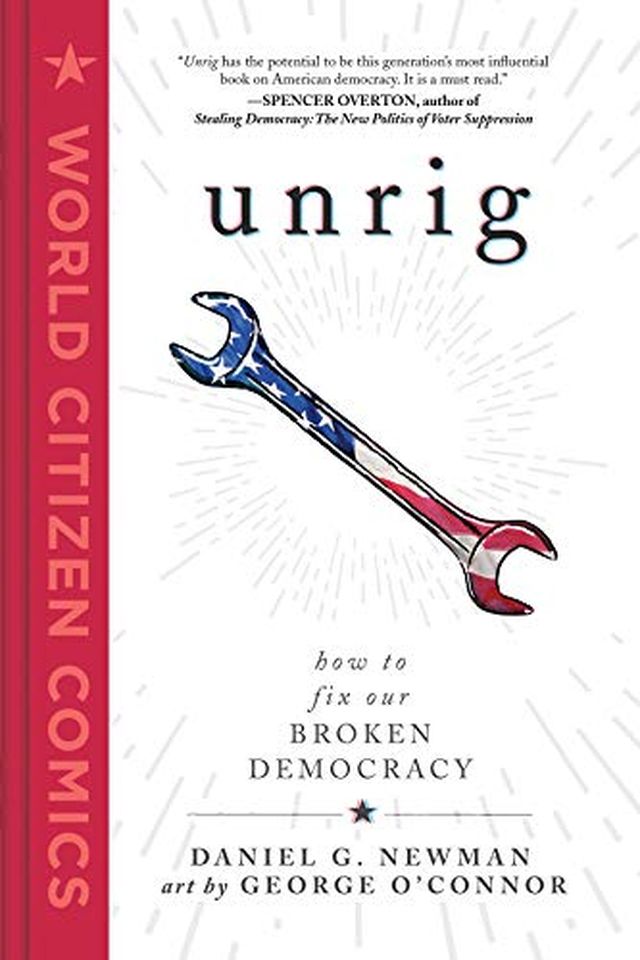 Unrig
How to Fix Our Broken Democracy (World Citizen Comics)
Daniel G. Newman
This nonfiction graphic novel delves into the broken democracy of the United States and the heroic efforts of those unrigging the system to return power to the people. Written by a democracy reform leader and illustrated by an artist, the book takes readers behind the scenes of where politicians acquire their funds, from corporate CEOs to billionaire supporters. Unrig also provides solutions to limit the influence of big money and redraw the lines of political power. If you're searching for hope in the current political climate, this book will restore your faith in the path forward to fix our democracy.
Publish Date
2020-07-07T00:00:00.000Z
2020-07-07T00:00:00.000Z
Recommendations
I love @DanielGNewman's new book Unrig. It's a graphic "novel" explaining how to unrig the US's broken democracy. Here's an excerpt: The history of voting rights and voter suppression--explained in comics.     
–
source
My take on the new graphic book "Unrig:" Dramatic and inspiring tales of champions of democracy fighting for and implementing practical solutions. It's a great read—with important lessons for any citizen who gives a damn. @danielgnewman     
–
source