Sort by
Latest Recommendations First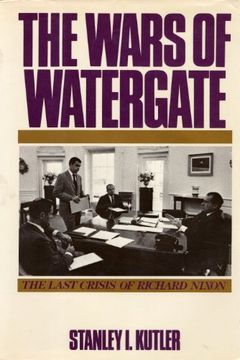 This is the first truly comprehensive history of the political explosion that shook America in the 1970s and whose aftereffects are still being felt in public life today. Drawing on contemporary documents, personal interviews, memoirs, and a vast quantity of new material, Stanley Kutler shows how President Nixon's obstruction of justice from the WH...
@scoopercooper @Janni_Joy I think the best book on this subject is Stanley Kutler's The Wars of Watergate. It might interest you.     
–
source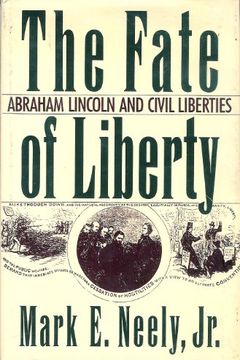 There's a lot I could say about this letter but I'll take a pass on most of it. I will say that if you want to read an interesting and *accurate* account of Lincoln and civil liberties, there's a solid book on the subject by Mark Neely: It won a Pulitzer.     
–
source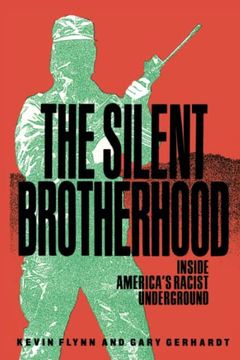 A chilling inside story of America's racist underground—the most heinous domestic terror group in our nation's history.Two courageous investigative journalists deliver an insider's account of the "silent brotherhood"— the most dangerous radical-right hate group to surface since the Ku Klux Klan. They claim to be patriots, as American as apple pie, ...
@rockstar_ There are some good "true crime" style books about extremists, including Every Knee Shall Bow by Jess Weaver about Ruby Ridge. You might also look for The Silent Brotherhood by Gary Gerhardt and Kevin Flynn.     
–
source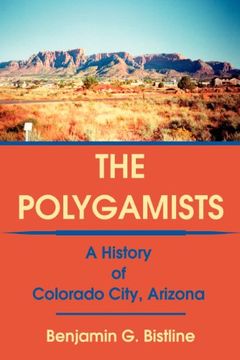 What some of the people have been forced to endure in Colorado City is little different from living in a third world country. TEN-YEAR-OLD Benjamin Bistline moved with his parents to Short Creek (Colorado City), Arizona, in 1945 to join with a group of excommunicated Mormons who believed in honoring the law of polygamy as revealed by the Prophet Jo...
@dpassmore54 I think the best and most nuanced book on the FLDS is the one written by Benjamin Bistline (either edition):     
–
source
@mooremi @Ibishblog If you ever get a chance, one of the best books ever written on American history is Gordon Wood's The Creation of the American Republic, which details the key influence of radical whig ideology/republicanism on the formation of the U.S.     
–
source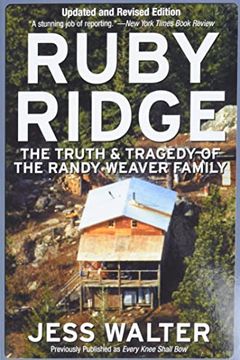 Ruby Ridge
The Truth and Tragedy of the Randy Weaver Family
"A stunning job of reporting."—New York TimesOn the last hot day of summer in 1992, gunfire cracked over Ruby Ridge in northern Idaho. By the next day three people were dead, and a small war was joined, pitting the full might of Federal law enforcement against one well-armed family. And ever since the standoff ended, Ruby Ridge has been recognized ...
If you are interested in the Ruby Ridge event, the best book on the subject is still Jess Walter's Ruby Ridge: The Truth and Tragedy of the Randy Weaver Family (originally published as Every Knee Shall Bow).     
–
source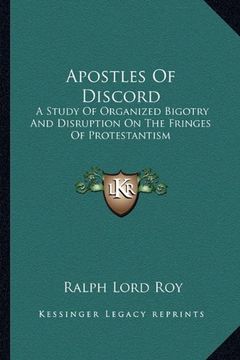 If you think there are a lot of crazy extremists running around now, including many with troubling influence, I invite you to read the book "Apostles Of Discord: A Study Of Organized Bigotry And Disruption On The Fringes Of Protestantism," by Ralph Lord Roy, published in 1953.     
–
source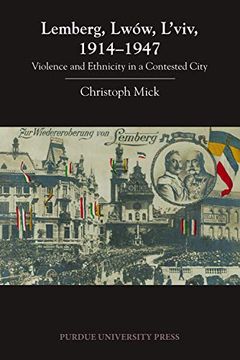 Known as Lemberg in German and Lwów in Polish, the city of L'viv in modern Ukraine was in the crosshairs of imperial and national aspirations for much of the twentieth century. This book tells the compelling story of how its inhabitants (Roman Catholic Poles, Greek Catholic Ukrainians, and Jews) reacted to the sweeping political changes during and ...
Another borderlands book that I found surprisingly interesting is the study of this (now) western Ukrainian city by Christoph Mick: Lemberg, Lwów, L'viv, 1914–1947: Violence and Ethnicity in a Contested City     
–
source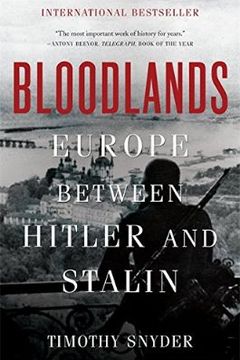 Snyder also wrote another interesting book on an area I am interested in--the borderlands between central and eastern Europe, with mixed nationalities and shifting geographies. It's a complicated story. His Bloodlands: Europe Between Hitler and Stalin looks at the region broadly.     
–
source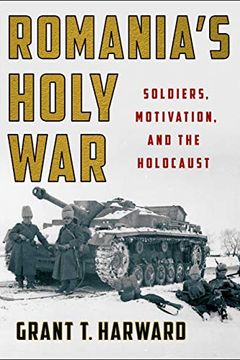 Romania's Holy War rights the widespread myth that Romania was a reluctant member of the Axis during World War II. In correcting this fallacy, Grant T. Harward shows that, of an estimated 300,000 Jews who perished in Romania and Romanian-occupied Ukraine, more than 64,000 were, in fact, killed by Romanian soldiers. Moreover, the Romanian Army condu...
An interesting recent book is Grant Harward's Romania's Holy War: Soldiers, Motivation, and the Holocaust.     
–
source
Revolutionary Iran by Michael Axworthy
Washington's Revolution by Robert Middlekauff
Washington by Ron Chernow
Rabble Rousers by Clive Webb
Sketches from a Secret War by Timothy Snyder
The Last Stand of the Tin Can Sailors by James D. Hornfischer
Neuromancer by William Gibson
Gerald L. K. Smith by Glen Jeansonne
Lincoln by David Herbert Donald
Women of the Far Right by Glen Jeansonne
Abraham Lincoln by John Torrey Morse