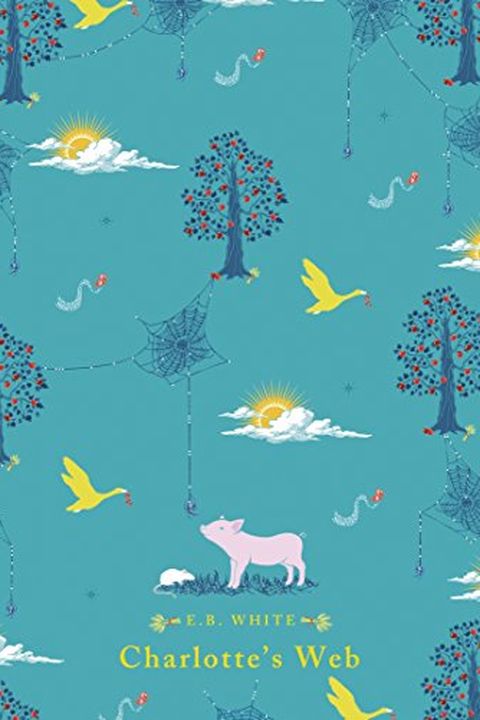 Charlotte's Web
E. B White
This beloved book by E. B. White, author of Stuart Little and The Trumpet of the Swan, is a classic of children's literature that is "just about perfect." This high-quality paperback features vibrant illustrations colorized by Rosemary Wells!Some Pig. Humble. Radiant. These are the words in Charlotte's Web, high up in Zuckerman's barn. Charlotte's ...
Publish Date
2016-06-02T00:00:00.000Z
2016-06-02T00:00:00.000Z
First Published in 1952
Similar Books
22
Recommendations
As someone who cried for 2 days straight after reading "Charlotte's Web" for the first time, and who still cries every time I re-read the book (which is often), I was interested to see what #KateDiCamillo had to say abt sadness in children's books: @TIME     
–
source
The books of my life. I've been wanting to assemble them for a long time. The stack is not complete, but each one of these books is written into my mind and heart and soul. Each one is a little part of who I am. Thank you, authors.     
–
source
So feeling a bit under the weather today. Snuggled down with "Charlotte's Web" a perfect book. It really is an absolute wonder. It still makes me cry, no matter how many times I read it.     
–
source