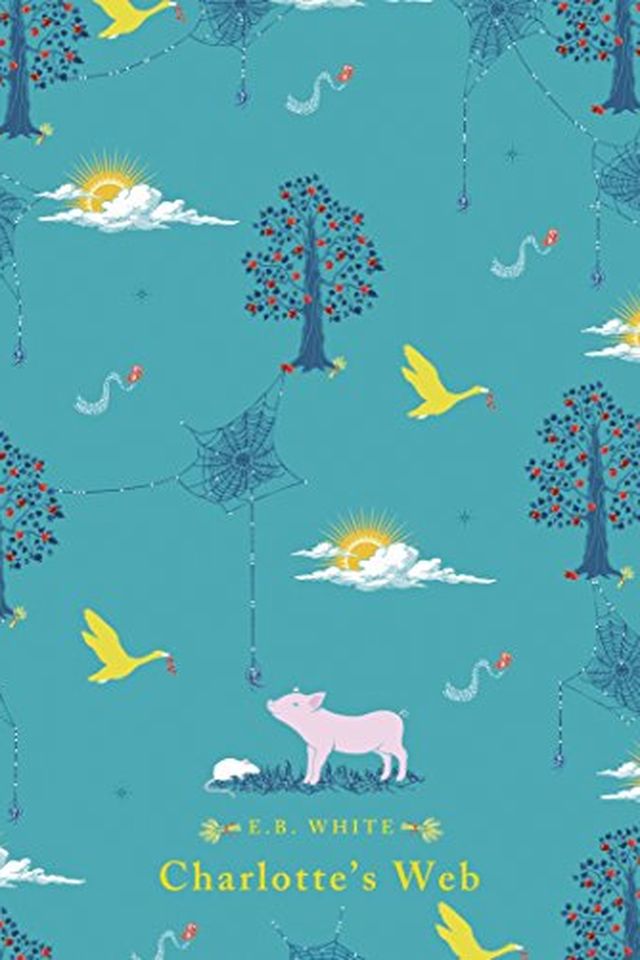 Charlotte's Web
E. B White
A heartwarming tale of friendship, love, life, and death, this classic children's book is beloved by generations. Written by E.B. White, the author of Stuart Little and The Trumpet of the Swan, the story follows the unlikely friendship between a little pig named Wilbur and a wise spider named Charlotte. With newly colorized illustrations by acclaimed artist Rosemary Wells, this paperback edition is guaranteed to capture the hearts of readers young and old.
Publish Date
2001-10-01T00:00:00.000Z
2001-10-01T00:00:00.000Z
First Published in 1952
Similar Books
22
Recommendations
As someone who cried for 2 days straight after reading "Charlotte's Web" for the first time, and who still cries every time I re-read the book (which is often), I was interested to see what #KateDiCamillo had to say abt sadness in children's books: @TIME     
–
source
The books of my life. I've been wanting to assemble them for a long time. The stack is not complete, but each one of these books is written into my mind and heart and soul. Each one is a little part of who I am. Thank you, authors.     
–
source
So feeling a bit under the weather today. Snuggled down with "Charlotte's Web" a perfect book. It really is an absolute wonder. It still makes me cry, no matter how many times I read it.     
–
source