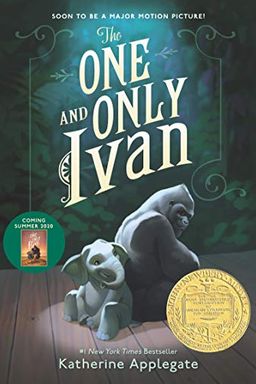 Experience life from the perspective of Ivan, an easygoing gorilla who lives in a mall and hardly ever thinks about his old life in the jungle. But when a baby elephant named Ruby arrives, Ivan's art and understanding of his surroundings change. Katherine Applegate's heartwarming and humorous story captures the power of friendship, art, and hope.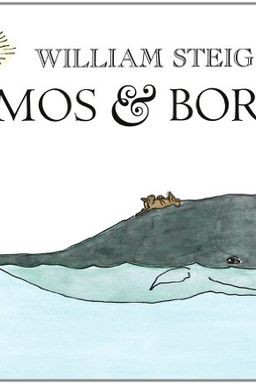 A mouse and a whale become unlikely friends in Amos & Boris. With nothing in common except kind hearts, the two mammals prove that helping others knows no bounds. When a perilous situation arises on the sea, Amos and Boris must work together to ensure each other's safety. However, their friendship doesn't end there, as Amos must find a way to save Boris when he needs help later on. This beloved children's book is a New York Times Best Illustrated Book, and a Notable and Outstanding Children's Book of the Year.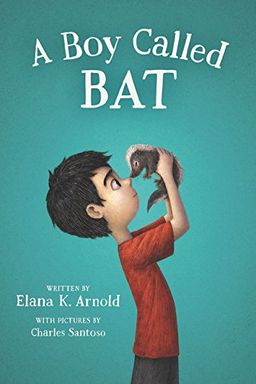 A Boy Called Bat is a heartwarming and humorous chapter book about a young boy on the autism spectrum. The book is perfect for independent reading by children ages 6 to 8, and is also a great supplement for homeschooling activities. The novel follows Bat's experiences and challenges in school, with friends and family, and at home with his baby pet skunk. The novel is approachable for younger or reluctant readers, while still delivering a powerful and thoughtful story.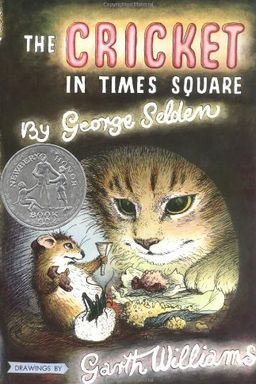 Join Chester, a cricket who lands in the bustling Times Square subway station, as he befriends three unlikely companions: Mario, Tucker, and Harry the Cat. Their escapades in New York City are sure to entertain and bring a taste of success to the struggling newsstand. A timeless classic and Newbery Honor book, The Cricket in Times Square is a delightful tale of friendship and adventure.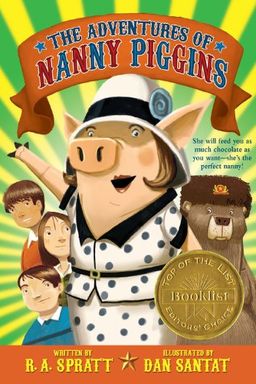 A nanny pig?! That's right, Nanny Piggins is a fabulous and sassy pig who takes care of three Green children. With her love of chocolate and endless sense of fun, she takes the children on a year of unforgettable adventures. This award-winning middle grade debut is a dynamic addition to classic nannies like Mary Poppins, and is sure to become the next children's classic.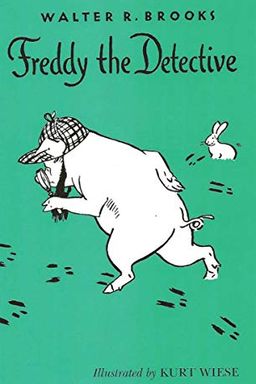 Freddy the pig, stimulated by reading Sherlock Holmes, sets up in a business as a detective....
Unlikely animal friendships are explored in this heartwarming board book. Through real-life stories and rhyming text, readers gain insight into animals and witness the beauty of support and love for one another, regardless of differences. Photographers from around the world capture the truth and mystery of these existing friendships, expressing tolerance of differences and making us look at the kindness of animals—and humans—a little differently.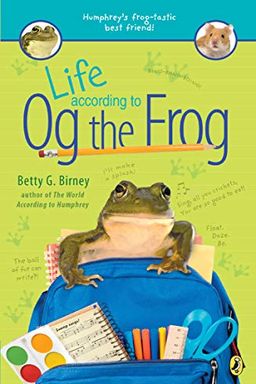 "Life According to Og the Frog" follows the adventures of Og, a lively frog who moves into Room 26, where he finds new friends, routines, and even juicy crickets in his tank. However, his new life is in jeopardy when talk of sending him back to the pond arises. With encouragement from his classmates and a love for making up songs and poems, Og doesn't want to say goodbye to his furry neighbor or his new life. Will his classmates keep him as their classroom pet or return him to the pond?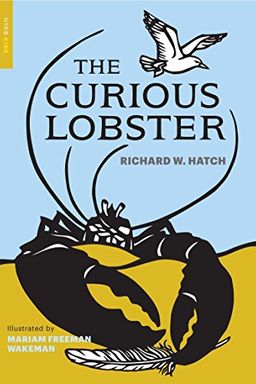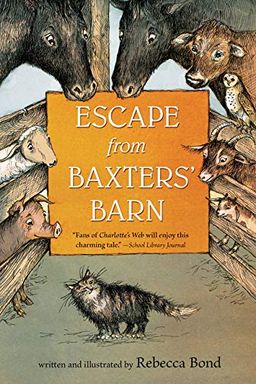 Escape from Baxters' Barn is a heartwarming animal story that readers of Charlotte's Web will adore. When Burdock overhears a dangerous plan, he must rally the other barn animals to escape before it's too late. Written with charming dialogue and beautiful illustrations, readers will fall in love with these lovable characters.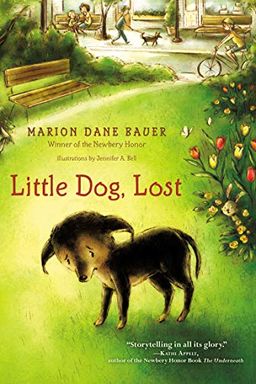 A heartwarming novel in verse about a boy who longs for a dog, a lost pup who needs a home, and an old man who craves companionship. Through a stormy summer and a wild town meeting, this trio of characters will find the love, understanding, and sense of belonging they crave. A timeless tale packed with emotion and the joys of a game of fetch.
The True Blue Scouts of Sugar Man Swamp by Kathi Appelt
Masterpiece by Elise Broach
Gooseberry Park and the Master Plan by Cynthia Rylant
Me and Marvin Gardens by Amy Sarig King
The Water Horse by Dick King-Smith
Saving Winslow by Sharon Creech
Horsefly and Honeybee by Randy Cecil
Bless this Mouse by Lois Lowry
Ginger Pye by Eleanor Estes
Bat and Rat by Patrick Jennings