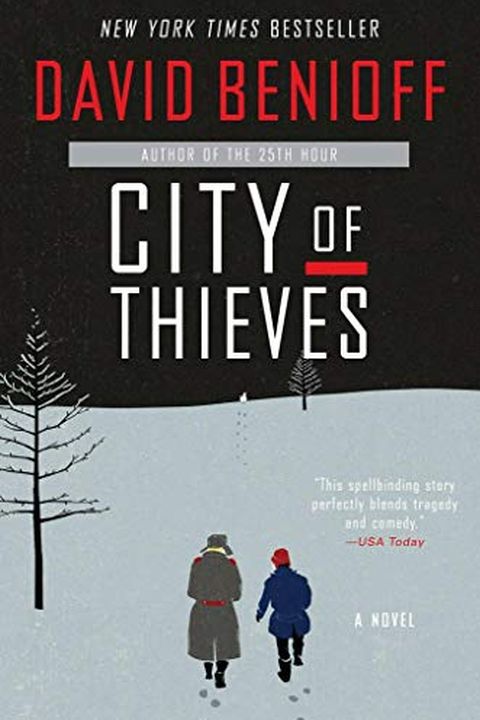 City of Thieves
A Novel
David Benioff
During the Nazis' brutal siege of Leningrad, Lev Beniov is arrested for looting and thrown into the same cell as a handsome deserter named Kolya. Instead of being executed, Lev and Kolya are given a shot at saving their own lives by complying with an outrageous directive: secure a dozen eggs for a powerful Soviet colonel to use in his daughter's we...
Publish Date
2009-03-31T00:00:00.000Z
2009-03-31T00:00:00.000Z
First Published in 2008
Recommendations
@_JeremyGoldberg @morganhousel @BullandBaird @jposhaughnessy Only audio book I ever did was City of Thieves, it was excellent.     
–
source
I've given it to 100 people. All of them thanked me and gave away a bunch themselves.     
–
source
Amazing recommendations. Thanks everyone. Just finished a book off this list: "City of Thieves." It was funny, moving, and thrilling. I also recommend it.     
–
source