Rupert Murdoch
Recommended Books
Rupert Murdoch is an Australian-born American media mogul who founded News Corp. Murdoch's father, Sir Keith Murdoch, was a reporter and editor who became a senior executive of The Herald and Weekly Times publishing company, covering all Australian states except New South Wales.
Sort by
Latest Recommendations First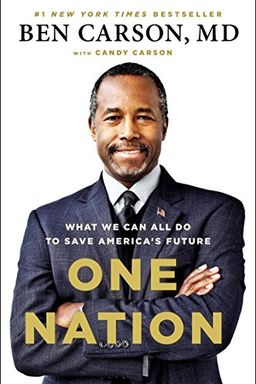 One Nation
What We Can All Do to Save America's Future
This urgent book by a renowned doctor offers a return to the principles that made America great. Ben Carson warns of the dangers facing our country, from growing debt to deteriorating morals. He highlights the threats of Obamacare, media elitism, and political correctness, and emphasizes the need for calm and respectful discussion of important issues. Ultimately, Carson proposes a road out of our decline, appealing to every American's decency and common sense to reclaim our identity as "one nation under God, indivisible, with liberty and justice for all."
@KurMudGin Carson would make a great candidate. Reading his wonderful book, One Nation. Recommend to everybody.     
–
source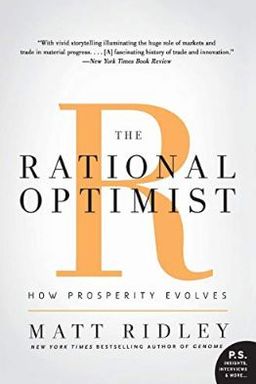 This thought-provoking book by a bestselling author argues for an economics of hope, showing how cultural evolution through commerce, technology, innovation, and change can increase human prosperity. With humor and ingenuity, the author presents a bold interpretation of economic history that will appeal to fans of works by Jared Diamond, Niall Ferguson, and Thomas Friedman.
Re-read Matt Ridley's great book The Rational Optimist after 5 years. As stimulating as ever. Hope next book coming soon.     
–
source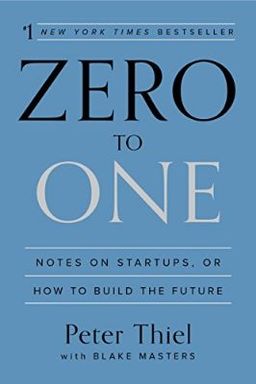 Zero to One
Notes on Startups, or How to Build the Future
Discover uncharted frontiers and create new inventions - this is the main topic of Zero to One. Peter Thiel, the legendary entrepreneur and investor, believes that progress should not be limited to computers or Silicon Valley. In fact, he argues that progress can be achieved in any industry or area of business. Thiel's book presents an optimistic view of the future of progress in America and provides a new way of thinking about innovation, starting with learning to ask the right questions to find value in unexpected places. If you want to build a better future, this book is a must-read.
Enjoying brilliant, often provocative, Peter Thiel book, Zero to One. Will buy many and distribute to all senior execs.     
–
source