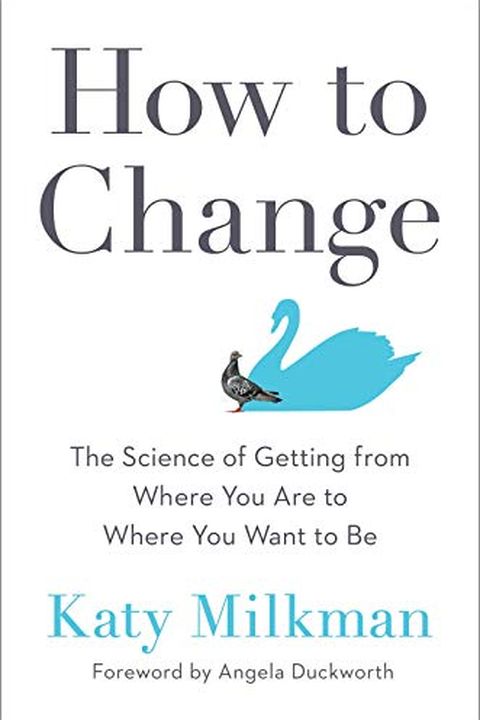 How to Change
The Science of Getting from Where You Are to Where You Want to Be
Katy Milkman
Award-winning Wharton Professor and Choiceology podcast host Katy Milkman has devoted her career to the study of behavior change. In this ground-breaking book, Milkman reveals a proven path that can take you from where you are to where you want to be, with a foreword from psychologist Angela Duckworth, the best-selling author of Grit.Set audacious ...
Publish Date
2021-05-04T00:00:00.000Z
2021-05-04T00:00:00.000Z
Recommendations
This is, IMO, the all-time best best book on how to change your thoughts & behaviors. "This book is like having the smartest friend in the world whispering in your ear. You'll want to send Katy Milkman a thank you note." @DanielPink Do NOT miss this. @katy_milkman @Wharton     
–
source
This is a great book about change, and how tiny things can lead to huge shifts in healthcare. Penn Medicine's health system went from the worst system, when it came to prescribing #generic #drugs, to the best. Why? Due to a health IT update and laziness #themedicalfuturist     
–
source
FANTASTIC! This is the book everyone should read to recalibrate their lives following this dreary covid period.     
–
source