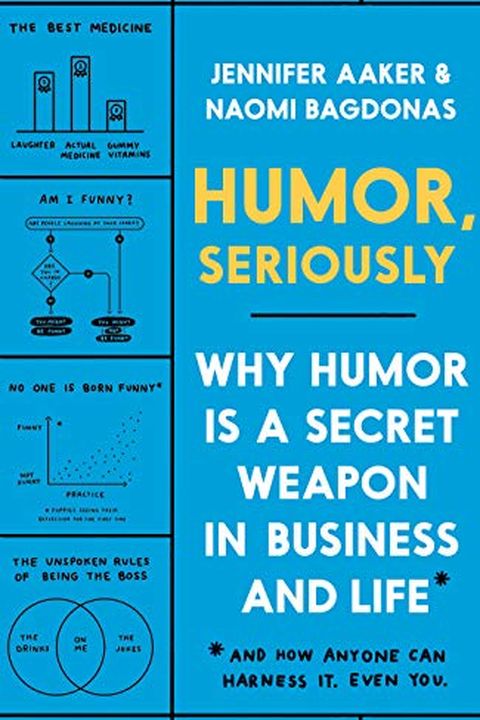 Humor, Seriously
Why Humor Is a Secret Weapon in Business and Life (And how anyone can harness it. Even you.)
Jennifer Aaker
Anyone--even you!--can learn how to harness the power of humor in business (and life), based on the popular class at Stanford's Graduate School of Business.Working professionals have fallen off a humor cliff. In fact, around the time we enter the workforce, the number of times we laugh and smile on an average day statistically starts to plummet.And...
Publish Date
2021-02-02T00:00:00.000Z
2021-02-02T00:00:00.000Z
First Published in 2020
Recommendations
Humor is a serious business! Check out this book...     
–
source
@CrystalZurn @HumorSeriously I like this book so much that I'm making it part of my Stanford course this fall: Tiny Habits for Humor and Happiness     
–
source
@blackspaceshipp @aaker @nbagdonas It is a great book. Enjoy     
–
source