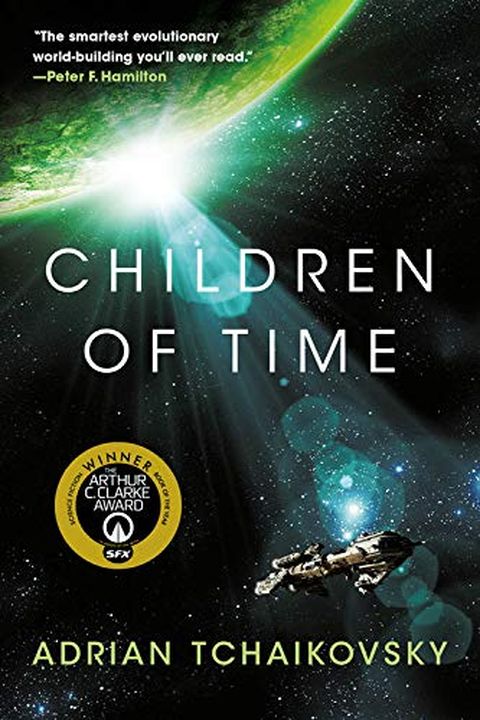 Children of Time
Adrian Tchaikovsky
A race for survival among the stars... Humanity's last survivors escaped earth's ruins to find a new home. But when they find it, can their desperation overcome its dangers?WHO WILL INHERIT THIS NEW EARTH?The last remnants of the human race left a dying Earth, desperate to find a new home among the stars. Following in the footsteps of their ancesto...
Publish Date
2018-12-11T00:00:00.000Z
2018-12-11T00:00:00.000Z
First Published in 2015
Recommendations
#DezBookChallenge Children of Time, by Adrian Tchaikovsky (circa 2015) An epic book about a dying Earth, people are leaving, and there's a plan to keep some of them safe and the human race flourishing elsewhere - however, things don't quite pan out how they should.     
–
source
@kclemson I adore this book     
–
source
@rem Oh that's the spider one huh? Love that book, so unusual     
–
source