Dominic D'Agostino
Recommended Books
Dominic D'Agostino, Ph. D., is an Associate Professor at the University of South Florida. He focuses on medical biochemistry, physiology, neuroscience, and neuropharmacology. D'Agostino is also a Research Scientist at the Institute for Human and Machine Cognition (IHMC)
Sort by
Latest Recommendations First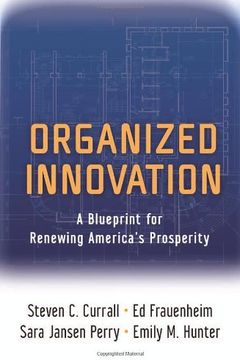 "Organized" and "innovation" are words rarely heard together. But an organized approach to innovation is precisely what America needs today. This book presents a blueprint for coordinating technology breakthroughs to advance America's global competitiveness and prosperity.That prosperity is at risk. As other nations bolster technology innovation ef...
Check out USF's presidents book "Organized Innovation". This book provides a great framework for entrepreneurs. It is a roadmap for optimizing the impact of new technologies through synergistic relationships between universities, business, and government     
–
source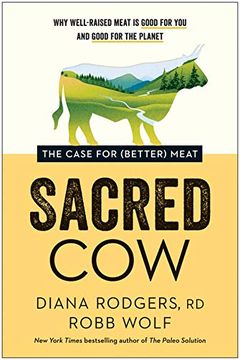 Sacred Cow. Listening now. Highly recommend it. Check out the book! #regenerativeagriculture #regenerativefarming #grassfedbeef #ketonutrition #farmlife     
–
source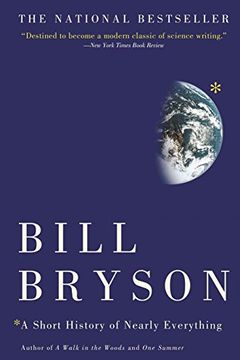 Just finishing "Short History of Nearly Everything". This book is information-dense and manages to be humorous and super entertaining. Audiobook is perfect for a long road trip if you have Audible.     
–
source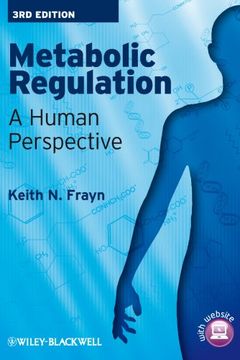 The important Third Edition of this successful book conveys a modern and integrated picture of metabolism and metabolic regulation. Explaining difficult concepts with unequalled clarity, author Keith Frayn provides the reader with an essential guide to the subject. Covering topics such as energy balance, body weight regulation and how the body cope...
Metabolic Regulation: I used this book studying nutrition as an undergrad in the mid 1990s. It is such a great resource on nutritional physiology. I highly recommend it     
–
source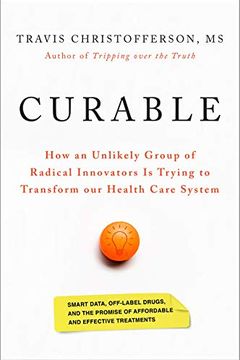 Smart metrics, slow thinking, off-label drugs, and a "Moneyball" prescription for fixing modern medicine--by the author of Tripping Over the Truth The United States is fast becoming the sickest nation in the Western world. Cancer rates continue to rise. There is an epidemic of chronic disease in children. Even with all the money and modern innovati...
Many of you may have read the book "Tripping Over the Truth" by Travis Christofferson. I had the honor of writing the foreword to that book. Travis' New book "Curable" is an amazing story that you will find engaging and highly informative. Check it out!     
–
source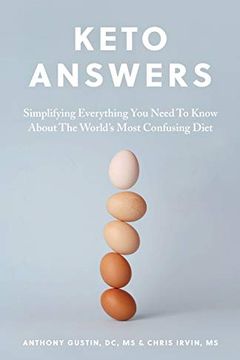 Keto Answers
Simplifying Everything You Need to Know about the World's Most Confusing Diet
Do you want to lose fat and improve your health?You've probably seen all of the success stories about the ketogenic diet. You've done your research, but nothing makes sense. There's so much confusion! Do you count total or net carbs? Should you eat a lot of protein or not? Is keto safe long term? What happens when you fall off the wagon?Combined, w...
Just finished "Keto Answers". This 484 page book hits every possible question you'd have on keto, from benefits to practical implementation. Very well done @dranthonygustin and @theketologist !     
–
source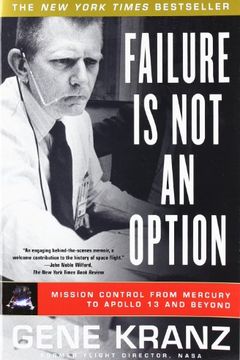 Gene Kranz has always been a huge inspiration. Just finished his book "Failure is not an option". The level of detail he goes into describing mission control is fantastic.     
–
source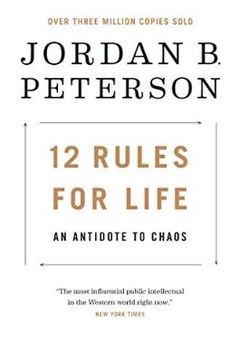 Just finishing the Audio book version "12 Rules for Life: An Antidote to Chaos" read by the author Jordan Petersen. Fantastic book! @jordanbpeterson     
–
source
@catalin357 I read that too. Great book!     
–
source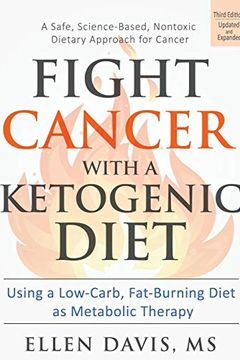 The ketogenic diet is a natural, nontoxic metabolic therapy being studied and utilized for cancer prevention and treatment. It works because cancer cells are dependent upon a constant supply of blood sugar (glucose) to stay alive. Normal cells can make energy from both glucose and ketones (metabolic by-products of burning fat), but most cancer cell...
Cancer as a Metabolic Disease by Thomas Seyfried
The Language of God by Francis S. Collins
Unlimited Power by Anthony Robbins