Sort by
Latest Recommendations First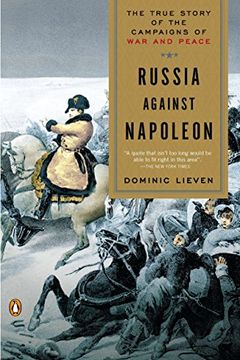 The first history of the epic defeat of Napoleon's empire told from the Russian perspective. Though much has been written about Napoleon's doomed invasion of Russia and the collapse of the French Empire that ensued, virtually all of it has been from the Western perspective. Now, taking advantage of never- before-seen documents from the Russian arch...
This really is an exceptionally good book. On my second read.     
–
source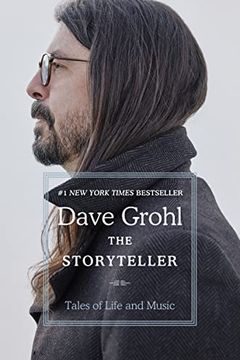 So, I've written a book.Having entertained the idea for years, and even offered a few questionable opportunities ("It's a piece of cake! Just do 4 hours of interviews, find someone else to write it, put your face on the cover, and voila!") I have decided to write these stories just as I have always done, in my own hand. The joy that I have felt fro...
The Storyteller by Dave Grohl. He's not only the nicest man in music, he also knows how to craft a narrative.     
–
source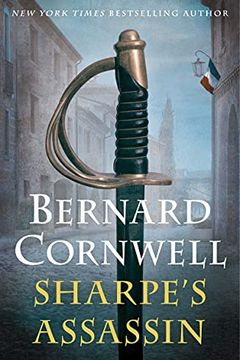 New York Times bestselling author Bernard Cornwell returns with his iconic hero, Richard Sharpe.SHARPE IS BACK.Outsider.Hero.Rogue.And the one man you want on your side.If any man can do the impossible it's Richard Sharpe . . . Lieutenant-Colonel Sharpe is a man with a reputation. Born in the gutter, raised a foundling, he joined the army twenty-on...
Sharpe's Assassin by Bernard Cornwell. No apologies. I like the Sharpe books. And getting a new one was a real treat.     
–
source
The creator of the hit podcast series Tides of History and Fall of Rome explores the four explosive decades between 1490 and 1530, bringing to life the dramatic and deeply human story of how the West was reborn.In the bestselling tradition of The Swerve and A Distant Mirror, The Verge tells the story of a period that marked a decisive turning point...
The Verge by @Patrick_Wyman. Just a superb political, social & economic history of a few key decades around 1500. And written - in a good way - like a thriller.     
–
source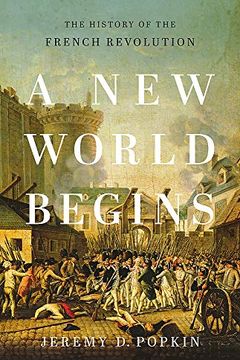 A New World Begins by Jeremy Popkin. Best - and most comprehensive - single volume history of the French Revolution I've read.     
–
source
Drawing on vital new evidence, a top historian dramatically reinterprets the life and reign of Holy Roman Emperor Charles V, ruler of the world's first transatlantic empire"Masterly."—William Anthony Hay, Wall Street Journal "Seldom does one find a work of such profound scholarship delivered in such elegant and engaging prose. Drawing deftly on an ...
Emperor: A New Life of Charles V by Geoffrey Parker. I'll read anything by Geoffrey Parker, but this is him at his best.     
–
source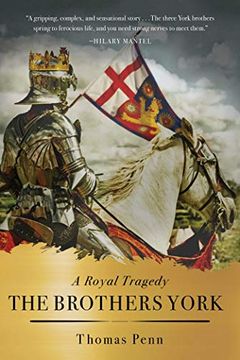 And is another excuse to plug The Brothers York. One of the best books I've read in the last few years.     
–
source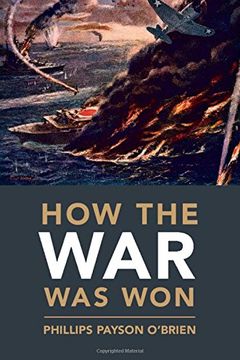 How the War Was Won
Air-Sea Power and Allied Victory in World War II (Cambridge Military Histories)
World War II is usually seen as a titanic land battle, decided by mass armies, most importantly those on the Eastern Front. Phillips Payson O'Brien shows us the war in a completely different light. In this compelling new history of the Allied path to victory, he argues that in terms of production, technology and economic power, the war was far more...
Thread. I'm not sure I'd go as far. But this is a *fascinating* line of argument. And do read @PhillipsPOBrien book: Or the summary of the argument (free):     
–
source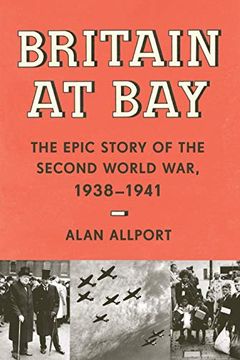 Britain at Bay
The Epic Story of the Second World War, 1938-1941 (KNOPF)
And a fantastic discussion between @Alan_Allport & @daniel_todman (author of my other favourite recent book on WW2 and Britain) is available here:     
–
source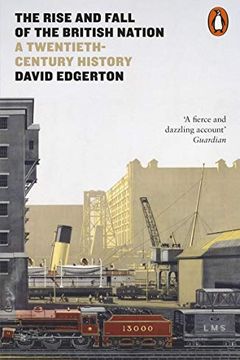 @frederick65 Big fan of that book.     
–
source
American Ulysses by Ronald C. White
The Sleepwalkers by Christopher Clark
Vermeer's Hat by Timothy Brook
Fatherland by Robert Harris