Sort by
Latest Recommendations First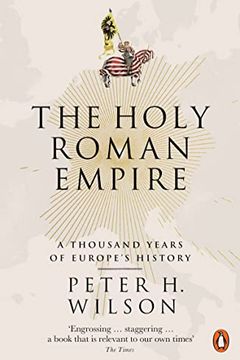 Discover the millennium-long history of the Holy Roman Empire, an ancient entity that shaped the heart of Europe from its founding by Charlemagne to its destruction by Napoleon. In this ambitious book, Peter H. Wilson explores the Empire's impact on modern European states, from Germany to the Czech Republic, and its role in countless wars. Rather than a chronological account, Wilson conveys why the Empire was so important and how it evolved, touching on political and military power, diplomacy, and European civilization. The legacy of the Empire continues to influence Europe today.
@femboy_swift That and his Holy Roman Empire book are both just superb.     
–
source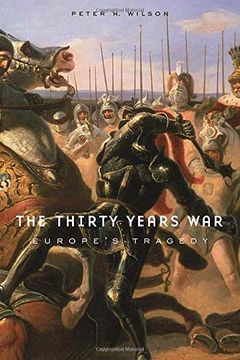 This book tells the story of the Thirty Years War, a brutal conflict that devastated seventeenth-century Europe and killed nearly a quarter of all Germans. From the sack of Magdeburg to the Dutch revolt, Peter H. Wilson chronicles the sweeping narrative of war's end that created modern Europe, but at what price? Wilson's masterful account offers a major reassessment and understanding of this epic conflict that is essential for comprehending modern European history.
@femboy_swift That and his Holy Roman Empire book are both just superb.     
–
source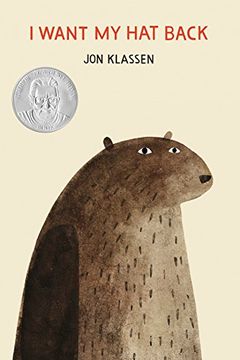 A mischievous and delightful picture-book tells the story of a bear who wants his hat back. The bear politely asks each animal he meets if they have seen it, but no luck, until a deer sparks his memory. Told with sly illustrations and winks at the reader, this classic tale is given a delicious twist in all-dialogue format. Kids of all ages will love being in on the joke.
@tomjrowley @BackstoryLdn Best children's book for younger kids (under 3) is Peepo! Best for slightly older (say 4-6) is I Want My Hat Back. Which is darkly comic and gorgeously illustrated.     
–
source
This beloved classic for babies and toddlers takes readers through a day in the life of a baby with charm and ingenuity. A unique feature of the book is a series of holes on each page, giving a glimpse of what's to come. Parents and children alike adore this timeless read-aloud favorite.
@tomjrowley @BackstoryLdn Best children's book for younger kids (under 3) is Peepo! Best for slightly older (say 4-6) is I Want My Hat Back. Which is darkly comic and gorgeously illustrated.     
–
source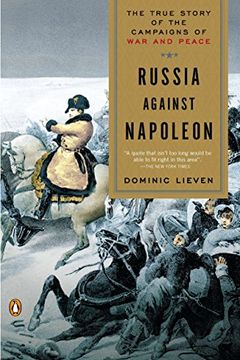 Discover the untold story of Napoleon's defeat from the Russian perspective in this groundbreaking masterpiece. Historian Dominic Lieven draws from never-before-seen documents to challenge conventional wisdom and offer new insights into the epic battles, diplomatic exchanges, and rise of Russia as Europe's liberator. A riveting narrative with rich detail, this book is essential for any history buff.
This really is an exceptionally good book. On my second read.     
–
source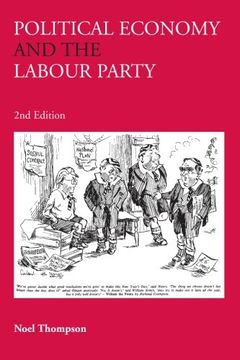 Explore the rich tradition of British socialist political economy and its influence on the Labour Party with this award-winning book. From the Fabianism of the Webbs to Tony Blair's Third Way, learn how different ideologies have shaped Labour's economic policies since 1900. Discover how political economies engage with capitalism and influence policymaking. This updated edition assesses the current character of Labour's political economy and is a must-read for students of political and economic thought, as well as those interested in the history of Britain.
@jamestplunkett Some excellent books in those suggestions. I quite like this, which isn't exactly what you want but is in the right ballpark.     
–
source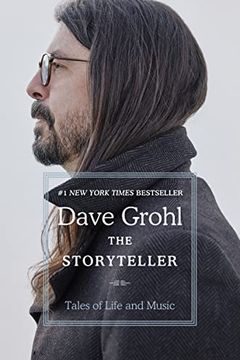 Memoirs of a legendary rockstar and musician, chronicling his life from his humble upbringing in Virginia to his rise to fame with Scream, Nirvana, and Foo Fighters. Dave Grohl shares personal stories of jamming with musical icons, performing at the Academy Awards, and even bedtime stories with Joan Jett. Take a peek into the wild and exhilarating life of a true storyteller.
The Storyteller by Dave Grohl. He's not only the nicest man in music, he also knows how to craft a narrative.     
–
source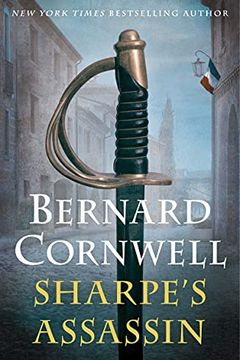 "Sharpe's Assassin" by Bernard Cornwell features his iconic hero, Richard Sharpe, a man with a reputation as an outsider, hero, and rogue. Sharpe is dispatched to Paris, where he must navigate the dangerous maze of the city streets to search for a spy and defeat a lethal assassin. As Napoleon's army may be defeated, another enemy, a secretive group of revolutionaries, lies waiting in the shadows, intent on revenge. Sharpe is the one man you want on your side when the odds seem impossible.
Sharpe's Assassin by Bernard Cornwell. No apologies. I like the Sharpe books. And getting a new one was a real treat.     
–
source
Discover the four explosive decades between 1490 and 1530, a period that marked a turning point for both European and world history. The Verge explores world-altering implications of various developments in the short- and long-term. Author Patrick Wyman tells this story through the lives of ten real people, illustrating how their lives set the stage for an unprecedented globalized future. Learn about the foundations of our modern world and how they came into being. The Verge provides a nuanced look at the West's rise to global dominance.
The Verge by @Patrick_Wyman. Just a superb political, social & economic history of a few key decades around 1500. And written - in a good way - like a thriller.     
–
source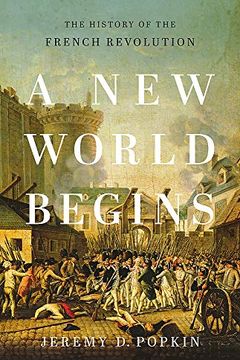 Discover the revolution that changed the world with A New World Begins. Join historian Jeremy D. Popkin on a journey through the tumultuous events that resulted in the overthrow of the monarchy and the establishment of a new society. Meet the influential figures who shaped France's future, witness failed escapes and executions, and see women and slaves demand their rights. Based on decades of research, this magisterial account of the French Revolution is an essential read for anyone interested in history.
A New World Begins by Jeremy Popkin. Best - and most comprehensive - single volume history of the French Revolution I've read.     
–
source
Arts and Minds by Anton Howes
The Brothers York by Thomas Penn
Emperor by Geoffrey Parker
The Rise and Fall of the British Nation by David Edgerton
American Ulysses by Ronald C. White
How the War Was Won by Phillips Payson O'Brien
The Sleepwalkers by Christopher Clark
Vermeer's Hat by Timothy Brook
The Bayonets Of The Republic by John A Lynn
Fatherland by Robert Harris