Sort by
Latest Recommendations First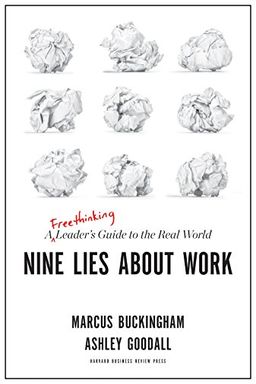 Discover the truth about work with this provocative and inspiring book. Revealed within are nine common lies that hold us back from our full potential at work. Learn why culture isn't everything, planning isn't essential, and leadership isn't a thing. Instead, discover the power of individual uniqueness, emergent patterns, real-time intelligence, and aligned purpose. With engaging stories and incisive analysis, this book will help you show just how good you are at work.
@be3d Loved that book     
–
source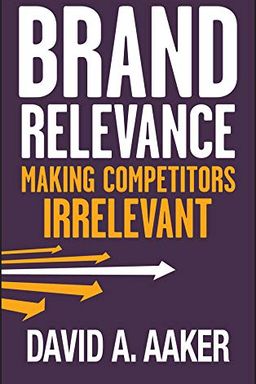 @theweirdgene @DavidAaker I'm a big fan of that book. The sad reality is that very, very few win anything on relevance today as very few are creating any subcategories.     
–
source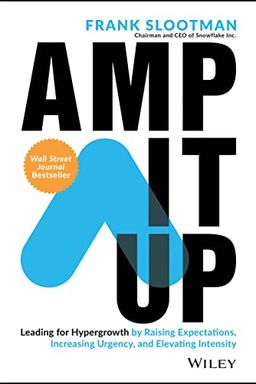 Unlocking Hypergrowth
Leading for Hypergrowth by Raising Expectations, Increasing Urgency, and Elevating Intensity
This book guides leaders, managers, and entrepreneurs on how to optimize their organization for hyper growth and scale. With advice from the only CEO to take three companies public, readers will learn essential mindsets and tactics that challenge the status quo, avoid incrementalism, and focus resources for true potential. Though difficult and uncomfortable, embracing these principles will lead to great rewards.
2. Amp It Up by Frank Slootman. I know I'm late to the party with this book, but it's worth the hype. Any company can improve its performance by having higher standards and more speed. Great book on building culture, excellent food for thought for any business leader.     
–
source
Become a better leader by becoming a better storyteller. Story 10x teaches readers how to craft an Undeniable Story, a 3-step narrative framework used by companies like Google and Facebook to communicate breakthrough ideas. With a fresh approach to storytelling, the book shows readers how to navigate hypergrowth and win over even the most reluctant audience. Invest in your story and learn how to inspire and influence in the digital age.
@MarijanaKay @aprildunford Storyworthy is excellent, but not exactly "business storytelling". The best business storytelling book I've come across Story 10x, but it's also not a 1-2-3 manual, echoes a lot of Andy Raskin line of thinking     
–
source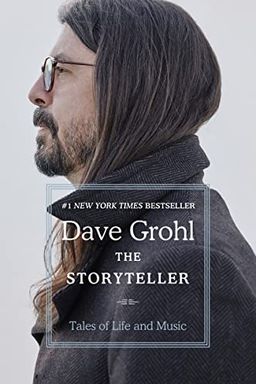 Memoirs of a legendary rockstar and musician, chronicling his life from his humble upbringing in Virginia to his rise to fame with Scream, Nirvana, and Foo Fighters. Dave Grohl shares personal stories of jamming with musical icons, performing at the Academy Awards, and even bedtime stories with Joan Jett. Take a peek into the wild and exhilarating life of a true storyteller.
I've been listening to the author-narrated autobiography by Dave Grohl (@foofighters / Nirvana)... and it's 🔥. If you grew up on Nirvana and punk rock, this first-account storytelling is mindblowing. Super addictive, great fucking stories. The book is called The Storyteller.     
–
source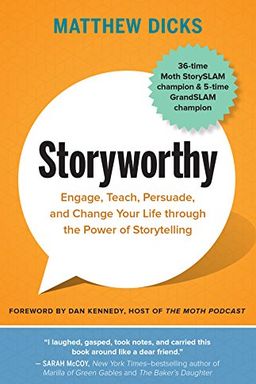 Storyworthy
Engage, Teach, Persuade, and Change Your Life through the Power of Storytelling
Learn how to tell captivating stories with Storyworthy. This book, written by a five-time Moth GrandSLAM winner and best-selling novelist, shows how storytelling plays a crucial role in our daily lives. With engaging tips and techniques for creating and delivering compelling stories, Matthew Dicks teaches readers that everyone has something "storyworthy" to share. Discover how the act of storytelling can empower and enhance your life.
I finally did it - I found the one amazing, instructional, engaging, interesting, useful, very good book on storytelling. After reading maybe 20 boring ones. You absolutely need to pick up "Storyworthy" by @MatthewDicks. I did the audio version, it was great.     
–
source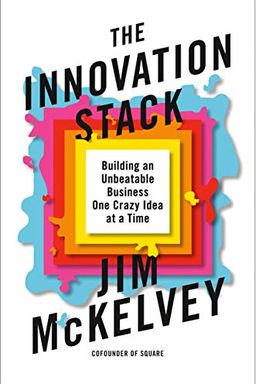 Discover the secret to building a resilient, world-changing company in "The Innovation Stack." Follow the journey of Jim McKelvey as he co-founds Square with Jack Dorsey, overcoming obstacles and questioning industry assumptions to create a groundbreaking platform for small merchants to accept credit card payments on their mobile phones. Learn from McKelvey's experience as he explores the strategy behind Square's success and the pattern of entrepreneurship that is rare but repeatable. This thrilling business narrative is a call to action for us all to find the entrepreneur within ourselves and fix unsolved problems - one crazy idea at a time.
Let's be honest, most business books are serious and even dull. Not this one. I'm really enjoying the captivating storytelling, humor and excellent narration (by author) of this one: The Innovation Stack by Jim McKelvey. Highly recommended for founders and product leaders.     
–
source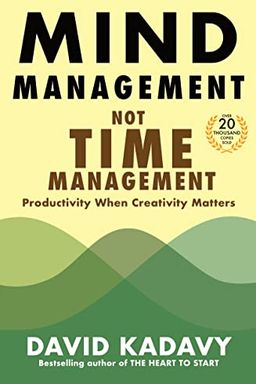 Discover a revolutionary approach to productivity in Mind Management, Not Time Management. Instead of squeezing blood from a stone with traditional time management techniques, author David Kadavy offers a fresh approach to effortlessly getting more out of your mind. The book delves into how to be truly productive in a constantly changing world, making it a must-read for anyone feeling overwhelmed, stressed, and exhausted.
If you're looking for a new perspective on getting more organized, get this book. A good deal right now     
–
source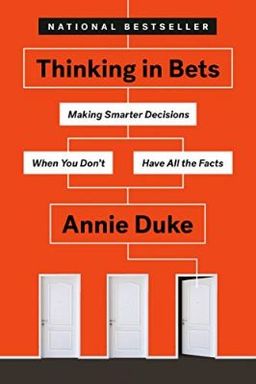 "Thinking in Bets" by Annie Duke is a guide to making better decisions in an uncertain world. Using examples from business, sports, politics, and poker, Duke shows how embracing uncertainty and thinking in probabilities can lead to long-term success. Learn how to assess what you know and don't know, avoid knee-jerk reactions and biases, and become more confident and successful in decision-making.
Separate decisions from outcomes. A good decision might still end in an undesirable outcome, and a bad decision might work out great. This was a massive insight from the book "Thinking in bets". It changed my thinking about decision-making.     
–
source
Discover the secrets behind successful millennial brands like Casper, Allbirds, Sweetgreen, and Everlane in this must-read book by the cofounder and chief branding officer of Red Antler, the go-to branding and marketing company for startups. Learn how to embed brand as a driver of business success from day one, as Emily Heyward takes you behind the scenes of some of today's hottest new brands. From the love of travel to designed-to-be-deleted dating apps, discover the new principles of brand-building that are winning over today's customers.
I have a new favorite branding book. If you're only gonna read one, read this one: Obsessed by @emilyheyward     
–
source
7 Powers by Hamilton Helmer
The Brand Flip by Marty Neumeier
The Half-Life of Facts by Samuel Arbesman
The 4 Disciplines of Execution by Chris McChesney
Good Strategy Bad Strategy by Richard Rumelt
The Brand Gap by Marty Neumeier
Blue Ocean Strategy by W. Chan Kim
The 22 Immutable Laws of Marketing by Al Ries