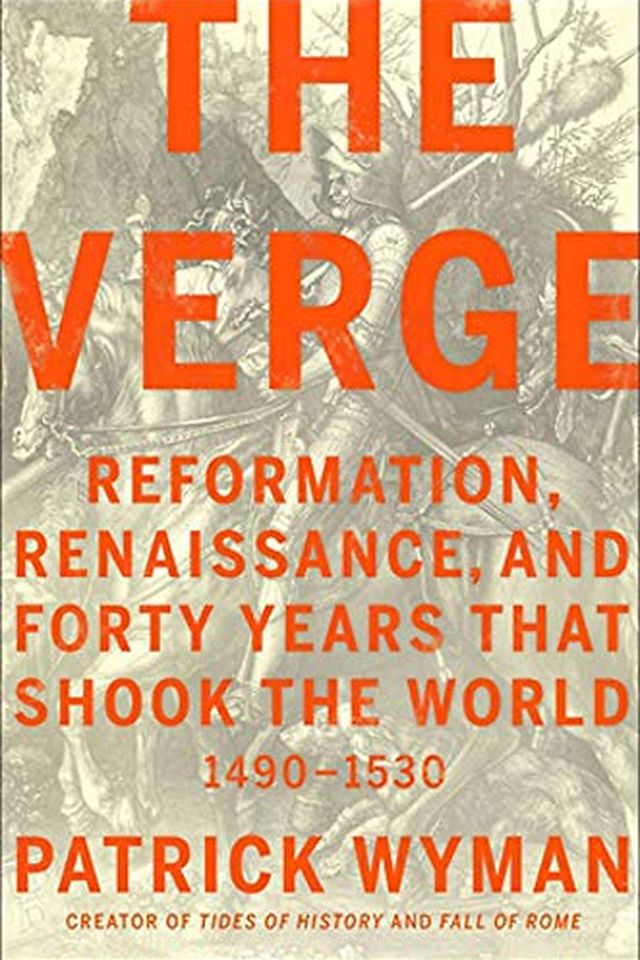 The Verge
Reformation, Renaissance, and Forty Years that Shook the World
Patrick Wyman
Discover the four explosive decades between 1490 and 1530, a period that marked a turning point for both European and world history. The Verge explores world-altering implications of various developments in the short- and long-term. Author Patrick Wyman tells this story through the lives of ten real people, illustrating how their lives set the stage for an unprecedented globalized future. Learn about the foundations of our modern world and how they came into being. The Verge provides a nuanced look at the West's rise to global dominance.
Publish Date
2021-07-20T00:00:00.000Z
2021-07-20T00:00:00.000Z
Recommendations
Been reading this book and really enjoying it. Check it out!     
–
source
The Verge by @Patrick_Wyman. Just a superb political, social & economic history of a few key decades around 1500. And written - in a good way - like a thriller.     
–
source