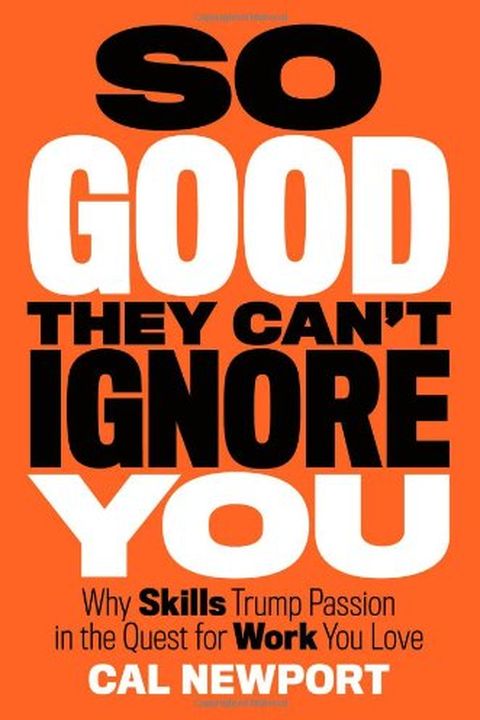 So Good They Can't Ignore You
Why Skills Trump Passion in the Quest for Work You Love
Cal Newport
In an unorthodox approach, Georgetown University professor Cal Newport debunks the long-held belief that "follow your passion" is good advice, and sets out on a quest to discover the reality of how people end up loving their careers.Not only are pre-existing passions rare and have little to do with how most people end up loving their work, but a fo...
Publish Date
2012-09-18T00:00:00.000Z
2012-09-18T00:00:00.000Z
Recommendations
For people who are trying to figure out career decisions, there's a very interesting one: "So Good They Can't Ignore You." That gives a valuable perspective on how to select a path for one's career.     
–
source
Shockingly smart thoughts about your career. A must-read for anyone who is not loving their work, wanting to quit their job, and follow their passion, or not sure what to do next. I'm recommending this many times a week to people who email me with these kinds of questions. Best book I've ever read on the subject. See https://commoncog.com/blog/so-good-they-cant-ignore-you/ for a better summary.     
–
source
What you really want to do is to master something and to use your mastering of something as a way to get to your passion.     
–
source