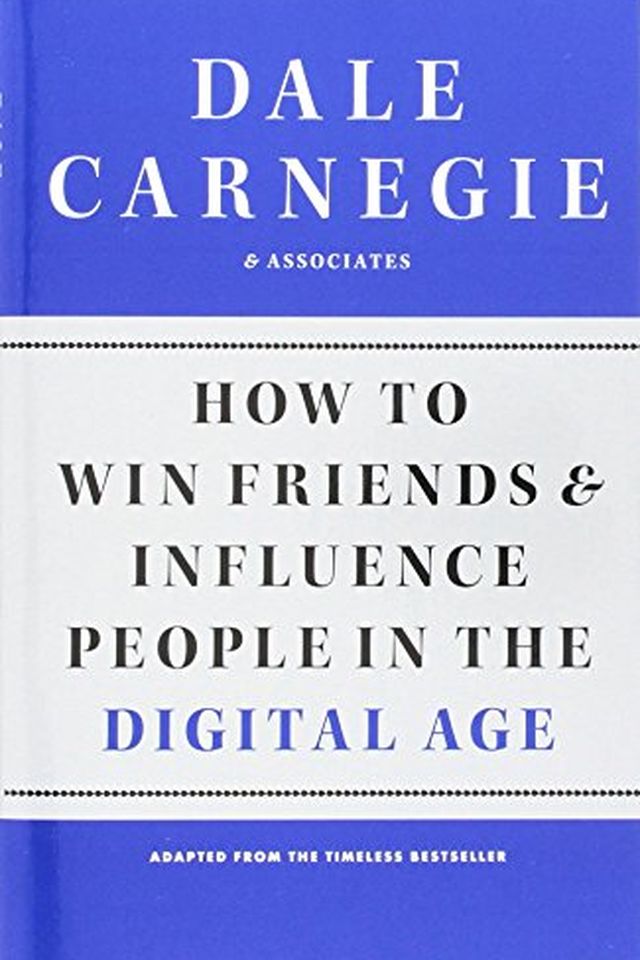 How to Win Friends and Influence People in the Digital Age
Dale Carnegie
Improve your communication skills and lead effectively in the digital age with this time-tested advice. Rebooted to tame the complexities of modern times, this book will teach you how to communicate with diplomacy and tact, capitalize on a solid network, make people like you, project your message widely and clearly, be a more effective leader, increase your ability to get things done, and optimize the power of digital tools. Join the millions of readers who have been touched by Dale Carnegie's teachings, including Warren Buffett, Lee Iacocca, and Dilbert creator Scott Adams, and discover the lasting relevancy of his tools in our difficult digital age.
Publish Date
2011-10-04T00:00:00.000Z
2011-10-04T00:00:00.000Z
Recommendations
4. How to make friends and influence people For the shy introverted kid that I was, this book served as a wonderful reminder that I too can make friends and leave a positive impression on people. It gave me confidence when I needed it the most.     
–
source