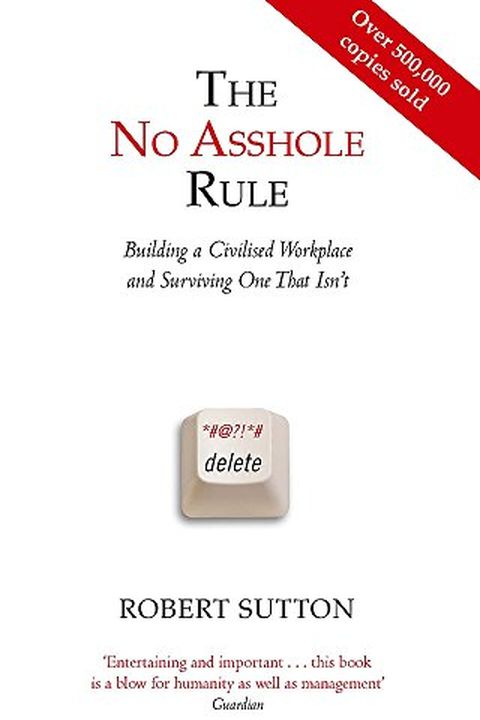 The No Asshole Rule Building a Civilised Workplace and Surviving One That Isn't. Robert Sutton
Robert I. Sutton
In a landmark article published in the esteemed Harvard Business Review, Stanford University professor Robert I. Sutton addressed a taboo topic that affects every workplace: employees who are insensitive to their colleagues, corporate bullies, bosses who just don't get it, the kind of people who make you exclaim in exasperation, "What an asshole!"N...
Publish Date
2010-12-01T00:00:00.000Z
2010-12-01T00:00:00.000Z
First Published in 2000
Recommendations
As we head back to the office, this book by @work_matters is essential reading. It'll explain why you should never tolerate a-holes at work & help you find out if you might be one yourself. (It's also my wife's favorite business book, including those written by her husband.)     
–
source
@Strike_Williams Dealing with toxic leaders is a challenge, each is different w different motivations...they usually fly under their bosses radar. Much longer conversation than we can have here...but check out this great book: "The No Asshole Rule".     
–
source
@work_matters @nytimes It's still an amazing book!     
–
source